Maratha quota: What you need to know
How influential are Marathas in Maharashtra, and do they need a quota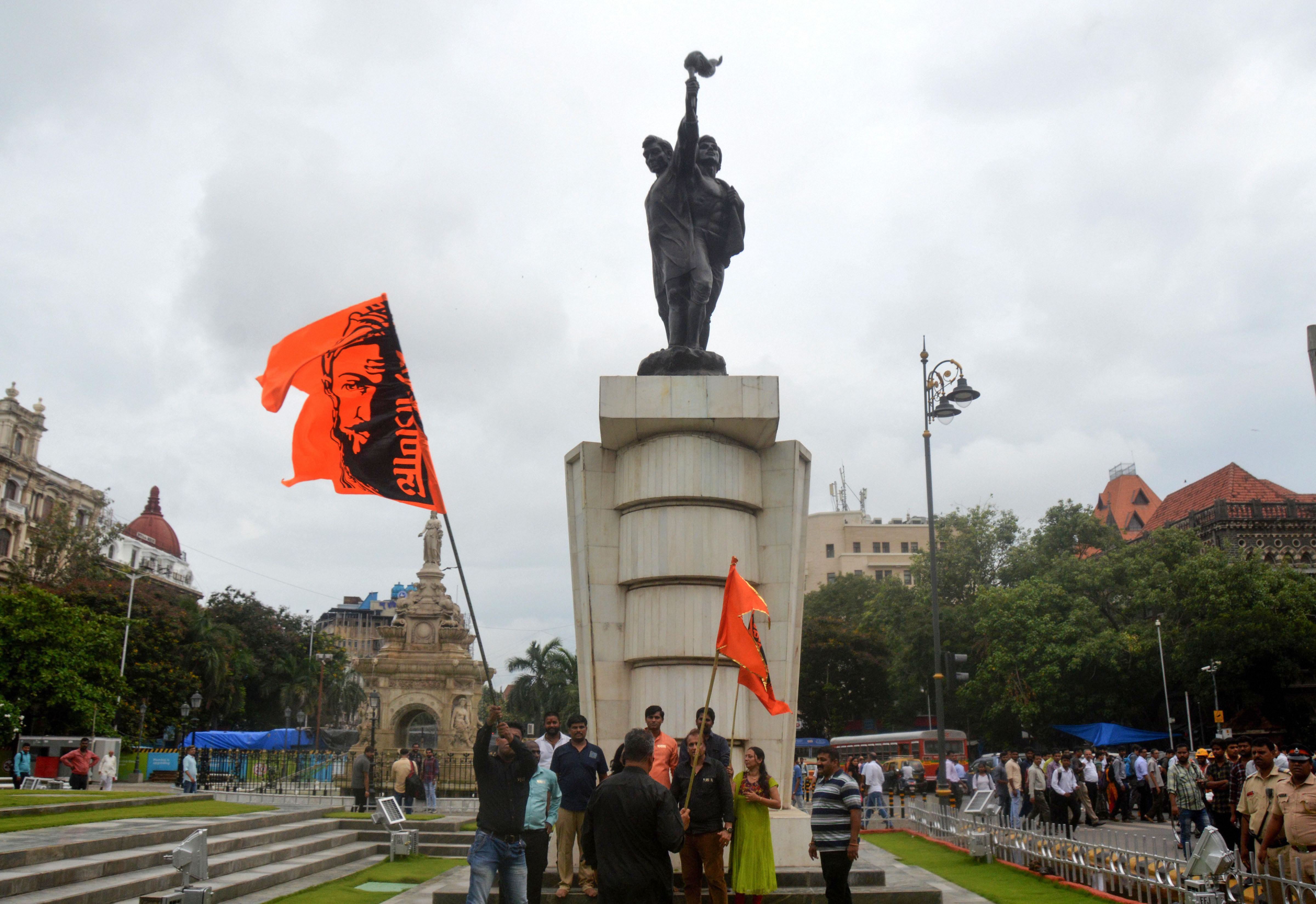 Maratha quota supporters celebrate the verdict of Bombay High Court at Hutatma Chowk in Mumbai on June 27.
PTI
---
New Delhi
|
Published 27.06.19, 09:03 PM
|
---
The Bombay High Court on June 27 allowed Marathas reservation in jobs and education under the Socially and Educationally Backward Class (SEBC) quota.
Marathas, who make up a third of Maharashtra's population, will now be able to claim 12 per cent quota in jobs and 13 per cent in education in Maharashtra.
Reservations in jobs and education are a way to give a leg up to historically backward and marginalised sections so that their aspirants get the semblance of a level playing field. 

But the June 27 judgment, months before Maharashtra holds Assembly elections, has raised questions on whether Marathas deserve any quota. 
Who are the Marathas?
The Marathas are not one caste, but a cluster of castes – some whom were warriors or Kshatriyas in British India, others who were agriculturists.
Are Marathas influential in modern Maharashtra?
Politically and socially, yes. Dalit academic Anand Teltumbde broke the community down into three layers. Gadhivarcha, or the topmost strata, controls sugar cooperatives, banks, educational institutions and is politically powerful. Wadyavarcha, or the middle well-off strata, are land owners, transporters and contractors. Wadivarcha or the lowest strata is made up of small farmers.
Several Maharashtra chief ministers, such as Narayan Rane and Sharad Pawar, identify as Maratha.
How old is the Maratha demand for quotas?
It dates back to the 1990s, but recent events in Maharashtra also brought the quota demand to the fore.
The Congress-NCP and the BJP have tried to fan Maratha sentiment by using the quota as a bait.
The Congress-NCP state government in June 2014 approved an ordinance that gave 16 per cent reservation to Marathas and five per cent to Muslims ahead of Assembly elections. In November 2014, Bombay High Court stayed the implementation of the ordinance.
In March 2015, the new Devendra Fadnavis government removed the five per cent reservation for Muslims. In November 2018, the Maharashtra Assembly unanimously passed the bill giving 16 per cent reservation to Marathas in jobs and education.
Since the 1990s, several commissions were formed to study how influential Marathas were and if they did deserve reservations. At least two reports said Marathas should not be allowed OBC status. In 2014, a committee headed by former chief minister Narayan Rane, who identified as Maratha, recommended reservation.
In July 2016, the Maratha quota demand got a shot in the arm after a 15-year-old girl was raped and murdered by Dalits in Ahmednagar district. The demand for justice for the giel slowly morphed into an agitation demanding reservation for Marathas.
What does this judgment mean for similar quota demands, such as the one by Jats in Haryana and Patels in Gujarat?
Teltumbde believes everybody will want reservation now. "If Marathas qualify, then everybody will qualify," he said. "The Maratha community is the most dominant community in Maharashtra. There is no caste as Maratha, just a military term used to refer to them during Mughal time."
In an article published in the Economic and Political Weekly, Ashwini Deshpande and Rajesh Ramachandran used data from the India Human Development Survey to analyse the quota demands of Jats, Patels, and Marathas.
"The three groups demanding OBC status and, in turn, access to reservations (quotas), are already closer to the upper castes than to the more disadvantaged groups in their respective states. Their anxieties seem to be based more on perception than on empirical evidence," the study concluded.
"The judgment… in simple words, amounts to reverse discrimination now," said advocate Gunratna Sadavarte, who argued for the petitioner against the bill. He said the judgment flouted the 50 per cent quota ceiling set by the Supreme Court. "Even procedural lapses have not been considered,' he said. However, any sort of reservation has to be cleared with the National Commission of Backward Classes. 'State commissions have no role," Sadavarte added.