Mamata issues appeal to calm NRC fears
She has issued an audio-visual appeal to calm fears about the NRC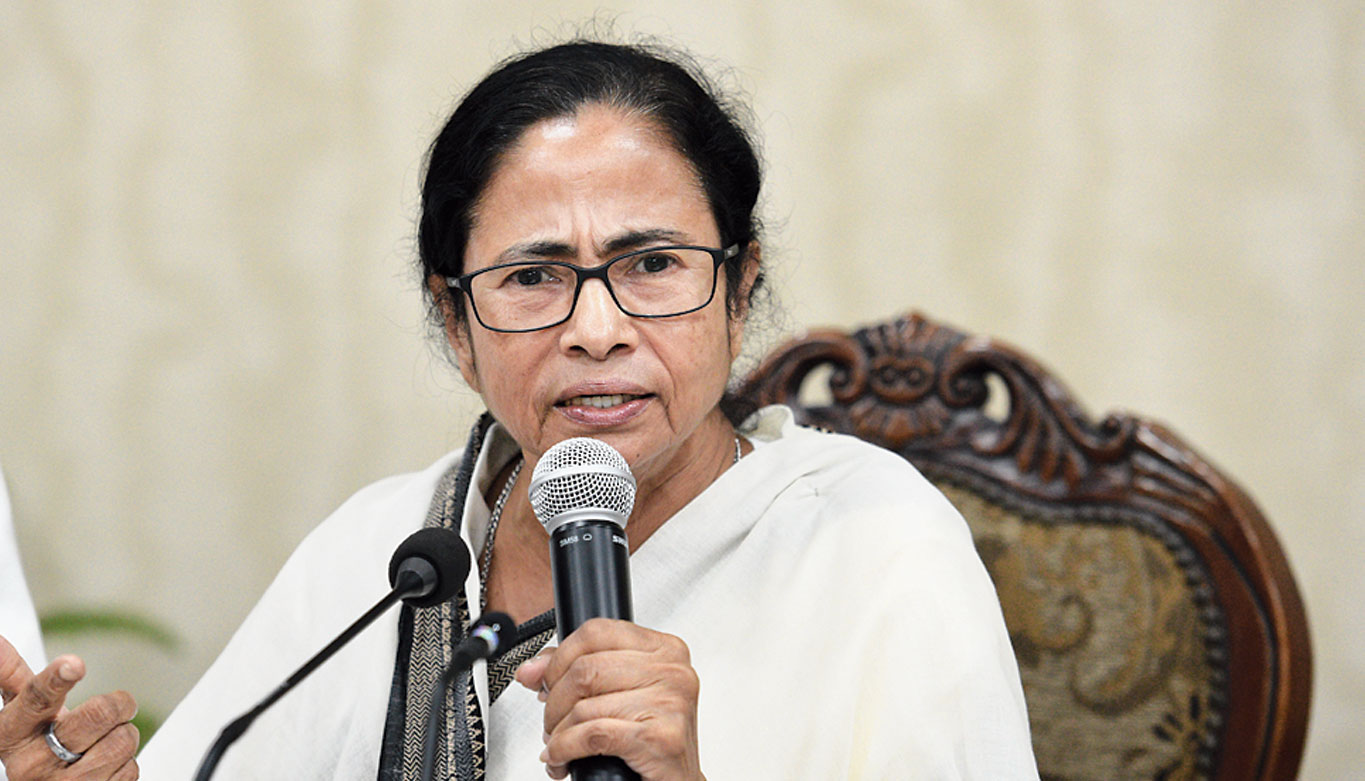 ---
|
Calcutta
|
Published 25.09.19, 07:59 PM
---
Chief minister Mamata Banerjee has issued an audio-visual appeal to calm fears about the National Register of Citizens (NRC) in the wake of official estimates linking at least 11 deaths in Bengal to panic over the possibility of the exercise being replicated in the state.
The BJP and others in the Sangh parivar have been asserting that an NRC update would be enforced in Bengal after the Assembly polls.
The following are excerpts from the appeal by Mamata:
"On behalf of the Bengal government and Calcutta police, I would like to extend warm Puja greetings to all citizens, and to assure them — in the wake of the efforts by certain groups to spread NRC-related panic — that this is baseless.
"Please do not worry; we are with you. There is no such initiative in the state, or we would have been among the first to know."
"The rumours are being spread because all states conduct a census every 10 years, and for this ration cards are sometimes required. Please understand very clearly what a census is. The process takes time because it is to take a count of all the citizens in the state," Mamata said.
"It's not NRC-related. It is not religion-related or caste-related. This is for purposes of the voters' list, so sometimes we may ask what the profession of a family member is. If census officials come to your home, please know this is just for purposes of the state's records. Nothing else. We require your information for so many things, like ration cards, health cards, scholarship schemes, etc.
"Second, people might need to renew or rectify information in your ration cards. There too the process is similar. It has nothing to do with the NRC. "Third, please ensure that your names are on the voter list. If any of your documents is missing, don't panic. Just lodge a dairy at your police station as required. In any case, so many documents are accepted: driver's licence, health card or scholarship certificate….
"I'm reminding you again, and imploring you not to be intimidated by false rumours.
"It's our responsibility to ensure those who live in Bengal stay in Bengal. This state has no intention of entertaining an NRC-like move, now or in the future. Please don't fall for false rumours meant to incite. Now please enjoy the Puja and do not worry."