Malicious prosecution: What citizens can do and can't do
Indian Penal Code and Criminal Procedure Code have enough provisions to prosecute officials for targeting innocent people and to award compensation to victims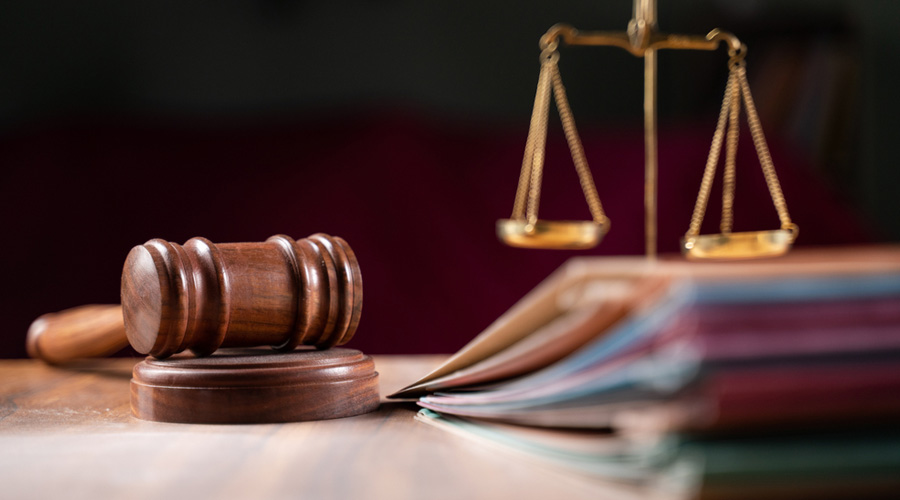 Representational image.
Shutterstock
---
New Delhi
|
Published 29.05.22, 01:53 AM
|
---
If Aryan Khan, son of Shah Rukh Khan, or any other Indian citizen wants an apology from those responsible for wrongful incarceration, the law offers little recourse.
However, the Indian Penal Code and Criminal Procedure Code have enough provisions to prosecute officials for maliciously targeting innocent people and to award compensation to the victims.
Aryan, 23, who had to spend 26 days in custody in connection with last year's drugs-on-cruise case, was exonerated on Friday by the Narcotics Control Bureau.
One instance of a falsely implicated person being compensated came in 2018, when the Supreme Court awarded former Isro scientist Nambi Narayan Rs 50 lakh for the mental agony and harassment caused by a false espionage case lodged against him in 1994.
The judgment sent out a message to the police that "malicious prosecution" would not be tolerated. The apex court also set up a committee headed by a former judge to determine the appropriate disciplinary action against the then investigating officers.
Some of the provisions an aggrieved person can invoke in case of malicious prosecution:
⚫ Section 358 of the CrPC: Compensation to persons groundlessly arrested.
Someone (including an official) who gets a police officer to arrest another person may be ordered to pay the arrested person a compensation not exceeding Rs 1,000 if the magistrate thinks there wasn't sufficient ground for causing the arrest. Failure to pay up may lead to a jail term not exceeding 30 days.
(The compensation can be far higher if the aggrieved person files a civil suit, as Nambi Narayan's case illustrates.)
⚫ Section 250 of the CrPC: Compensation for accusation without reasonable cause.
If a magistrate acquits or discharges those accused in a case and decides there was no reasonable ground for making the accusation, the complainant or informant may be asked to explain why they should not be made to compensate those acquitted or discharged.
If the magistrate remains unconvinced by the explanation, the complainant or informant may be ordered to pay a compensation to those acquitted or discharged. Default may bring a jail term not exceeding 30 days.
⚫ Section 167 of the IPC: Public servant framing an incorrect document with intent to cause injury.
If a public servant "frames, prepares or translates (a) document or electronic record in a manner which he knows or believes to be incorrect, intending thereby to cause or knowing it to be likely that he may thereby cause injury to any person", he can be jailed for up to three years.
⚫ Section 211 of the IPC: False charge of offence made with intent to injure.
Anyone who, "with intent to cause injury to any person, institutes or causes to be instituted any criminal proceeding against that person, or falsely charges any person with having committed an offence, knowing that there is no just or lawful ground for such proceeding or charge against that person" can be jailed for up to two years.
If the "false charge (is) of an offence punishable with death" or a life term or a jail sentence of seven years or longer, the person who made the false charge can be jailed for up to seven years.
Apology
However, there is no statutory provision mandating that an official guilty of false implication and arrest of an innocent person should tender an apology.
Recently, a CBI court directed the investigative agency to tender an apology to Amnesty International India chairperson Aakar Patel for what the judge considered an unwarranted lookout circular. But this was a one-off instance of an individual judge issuing a directive that lacked the force of law. The order was stayed on appeal.