Lucknow University witnesses campus fury at shorts 'ban'
The varsity's All India Student Association unit, affiliated to the CPIML Liberation, condemned the 'anti-women and derogatory notice'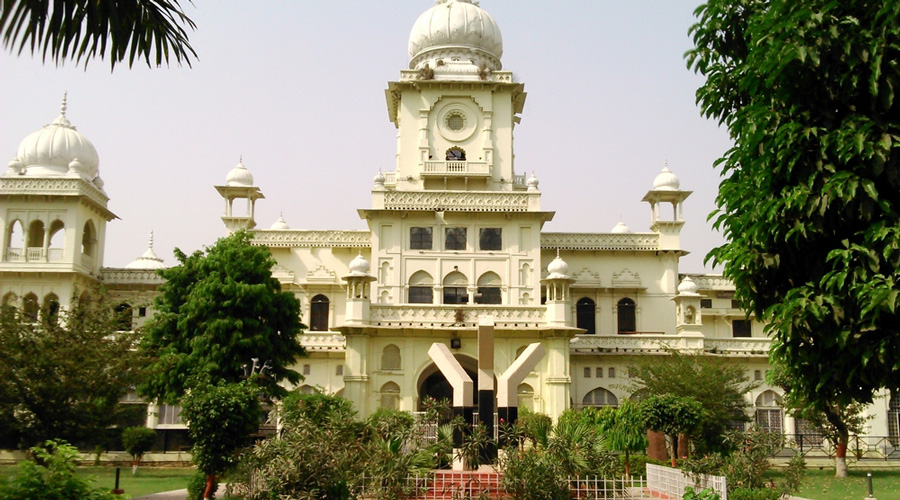 Lucknow University.
File picture
---
Lucknow
|
Published 19.03.21, 01:02 AM
|
---
A notice at Lucknow University's Tilak Girls' Hostel banning boarders from wearing "shorts or dresses above knee length" triggered a student protest on Thursday, but campus authorities claimed it was a "fake" circular.
The notice, handwritten on one half of an A4 sheet and put up on Wednesday evening, bore no signature. But students said many official hostel notices were unsigned.
The notice was removed on Thursday after students began mobilising support to organise a sit-in and many of them gathered outside the university's administrative building.
Bhuvaneshwari Bhardwaj, provost of the girls' hostel, said: "We have not issued any such notice. Somebody played mischief. There is no signature of any official on the so-called notice and it is not on any letterhead."
Nalini Pandey, chief provost of the hostel administration, said: "We never discussed any such issue. It was a fake notice."
A student said on the condition of anonymity: "Most notices put up on the notice board are written on white sheets without any signature. So, we believed it and decided to oppose it. But the university administration has assured us they wouldn't ever restrict our right to dress as we like."
An image of the purported notice circulating on social media reads: "No girl should roam outside their respective blocks in shorts or dresses above knee length. Coming outside in spaghetti or vulgar tops is also not allowed. If any girl found violating rules shall be liable for fine of Rs 100."
Below the text is written "Provost, Tilak Hall" but there is no signature.
The university's All India Student Association unit, affiliated to the CPIML Liberation, condemned the "anti-women and derogatory notice".
Tirath under fire
Tirath Singh Rawat, chief minister of neighbouring Uttarakhand, too faced flak on Thursday after allegedly criticising women who wear torn jeans.
Students and women burnt effigies of the BJP chief minister in Dehradun and Haridwar and asked him to apologise.
Rawat had told an event that sometime ago, a woman travelling with two children and wearing "jeans ripped at the knees" had sat next to him on a flight.
"She told me she managed an NGO.... What kind of message was she giving to society? What culture will she teach to the children?" he had said.
Criticised widely on social media, Tirath has issued neither a clarification nor an apology.