Finance minister Arun Jaitley was prophetic but he forgot the maxim that preachers should set their own house in order before taking to the pulpit.
A day after Jaitley told the Opposition on Wednesday night that "your ill-advised statement is being used by Pakistan to bolster its case", some of those across the border did as the finance minister had prophesied. Only, the Pakistanis used the "wrong" party.
Highlighting comments by BJP veteran and former Karnataka chief minister B.S. Yeddyurappa, Pakistan Prime Minister Imran Khan's party alleged a "political game" by the BJP to escalate tensions between "two nuclear-armed nations".
Speaking to local channels in Karnataka's Chitradurga on Wednesday, Yeddyurappa had predicted major gains for his party in the Lok Sabha elections in the aftermath of the Indian action in response to the Pulwama terror strike.
"The Prime Minister showed courage to teach Pakistan a lesson… and avenge the death of the 40 CRPF men…. The pre-emptive strike (by the IAF on Tuesday) has created a pro-Modi wave ahead of the polls. This will help the party win more than 22 seats (in Karnataka)," Yeddyurappa had said. Karnataka has 28 Lok Sabha seats.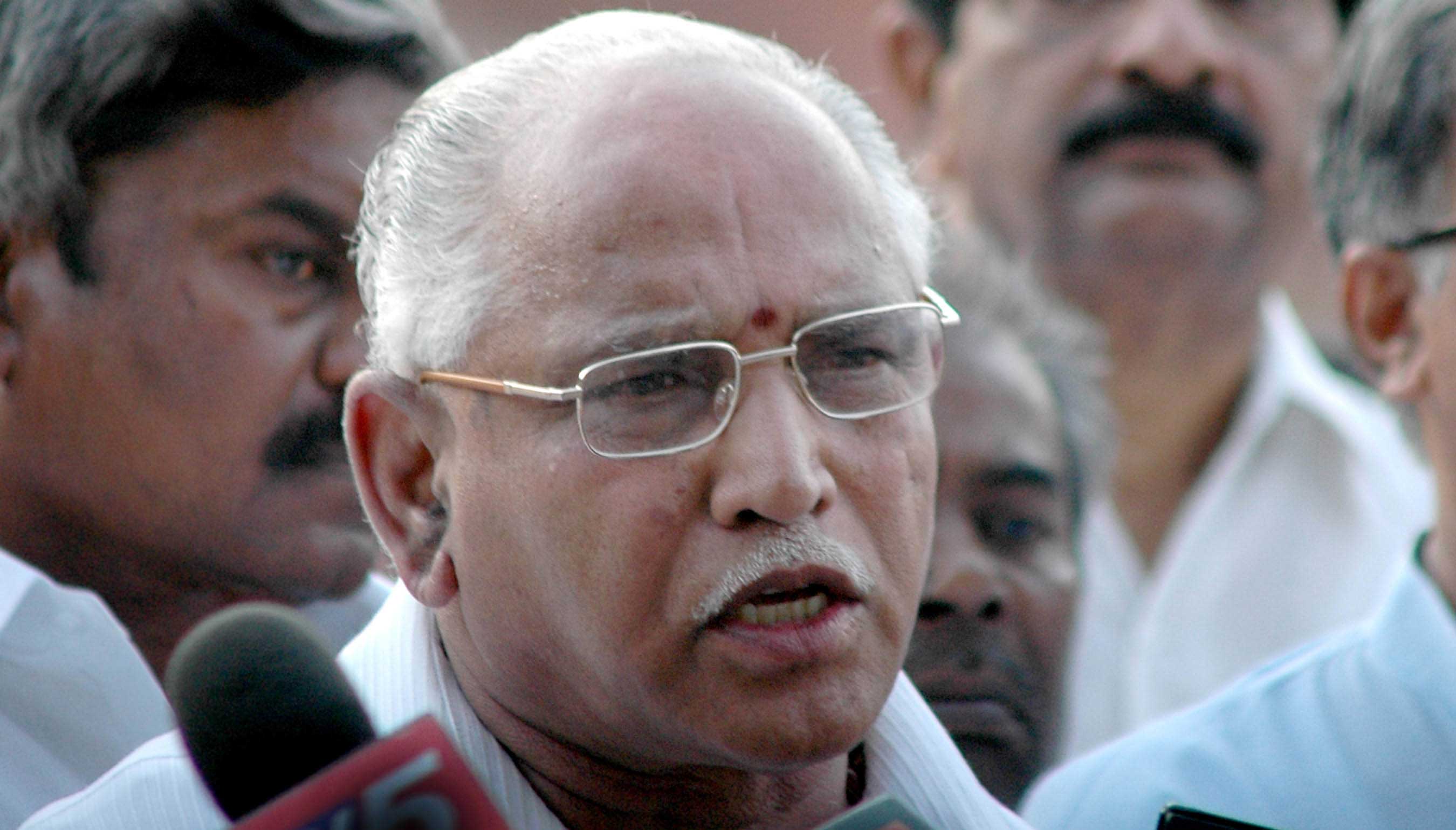 Earlier in the day Karnataka BJP chief B.S. Yeddyurappa had called back all party MLAs holed up in a Gurgaon hotel in a sign of easing the mission to topple the state government. Telegraph file picture
Imran's Pakistan Tehrik-e-Insaaf party on Thursday tweeted a news report and a video of Yeddyurappa's comments and wrote: "Air Force excursions, war mongering, soldiers in captivity and the lives of so many people in danger all equate to 22 seats in the eyes of representatives of India's ruling party. Is war an election option? #SayNoToWar."
The party added: "Took two days to reveal the political game behind sending two nuclear armed nations into an escalated tension situation. It's about 22 seats. In this day and age, no agendas remain hidden. Take note India and #SayNoToWar!"
Hours after a joint Opposition had issued a statement criticising the Modi government of "blatant politicisation" of the sacrifices made by the uniformed personnel, finance minister Jaitley had tweeted on Wednesday: "My appeal to India's opposition — 'Let the country speak in one voice'. Please introspect — 'Your ill advised statement is being used by Pakistan to bolster its case.'"
But Yeddyurappa's statements put the BJP on the back foot with a barrage of volleys from the ruling Congress-JDS alliance in Karnataka.
As damage control, Yeddyurappa claimed on Thursday that his statements had been "reported out of context".
"I said that 'situation favourable for BJP' which I am saying for last couple of months. This is not first time I said BJP in Karnataka will win minimum 22 seats under the able leadership of Modiji," he tweeted.
State Congress president Dinesh Gundu Rao termed Yeddyurappa's comments "irresponsible". Chief minister H.D. Kumaraswamy said the BJP leader had made a "shameless statement".