BJP improves Assam tally
Having AGP as an ally could have helped Narendra Modi's party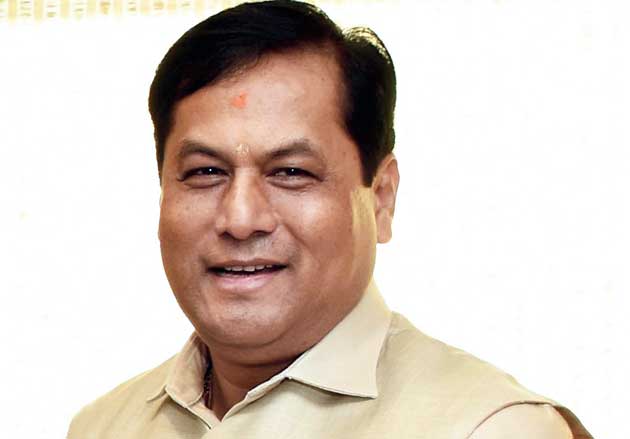 Sarbananda Sonowal
Telegraph file picture
---
Published 23.05.19, 06:05 AM
|
---
The BJP is leading in nine seats in Assam, while the Congress has a lead in three seats.
The northeastern state has 14 Lok Sabha seats, seven which were won by the BJP in the Lok Sabha elections in 2014. The Indian National Congress and the United Democratic Front had each won three of the seats.
The BJP's vote share was 36.86 per cent in the last general elections, while the Congress's share was around 30 per cent. This perentage improved to 42 per cent for the BJP and 31% for the Congress in the state's Assembly elections in 2016. During these local elections, the number of seats won by the BJP jumped by 60. The Congress lost 53 additional seats.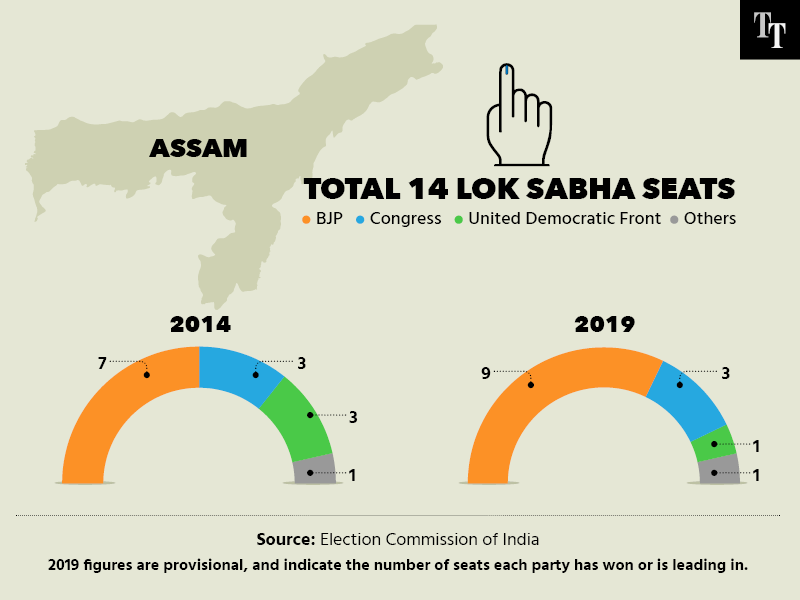 Voter-verified paper audit trails were introduced by the Election Commission in the 2016 polls.
The recent move to update the National Register of Citizens (NRC), a roster containing the names of all "geniune" Indian citizens of Assam, has created a rift in the populace. BJP has alleged that those opposed to the NRC update are protecting "Bangladeshi infiltrators". The party attempted to make the exercise a national issue.
Hinduism is the dominant religion in Assam with 61 per cent of the population following the faith. Around 34 per cent of the people in the state are Muslims.
Chief minister Sarbananda Sonowal, in the run-up to the general elections, accused the Congress of "betraying" people of Assam. Common people, according to Sonowal, have remained poor while Congress leaders have become rich.