Lok Sabha elections 2019: In Jadavpur, Mimi Chakraborty, Bikash Bhattacharya and Anupam Hazra
Mimi Chakraborty leads the Jadavpur seat by 184444 votes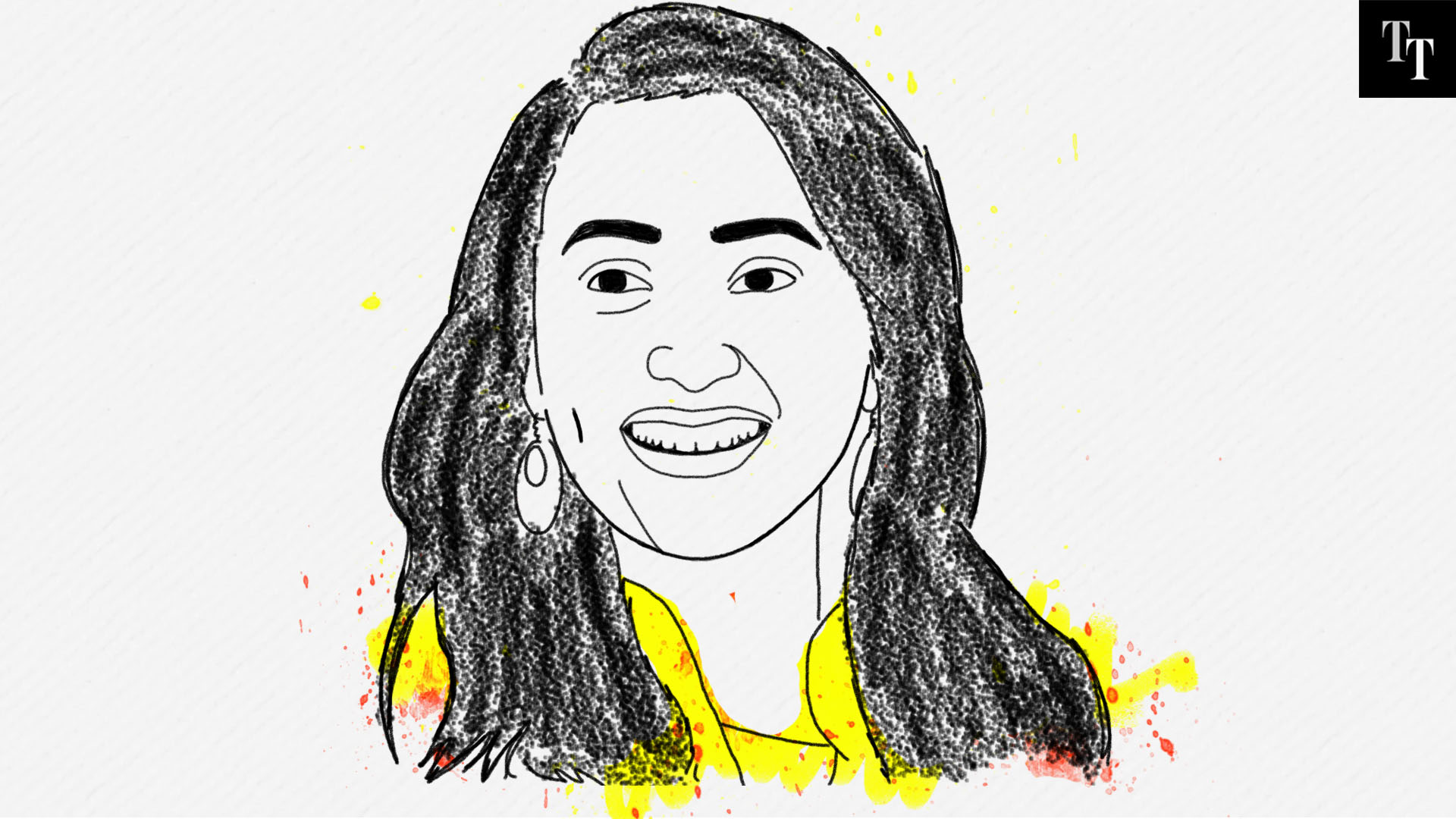 Actress Mimi Chakraborty is Trinamul's face in Jadavpur that has over 35 per cent Muslim voters
Illustration by Rahul Awasthi
---
Published 23.05.19, 04:36 AM
|
---
The Jadavpur seat became a national talking point on May 13 after BJP chief Amit Shah could not hold a rally there. Shah's chopper was denied landing permission on a private plot in Baruipur, on the southern fringes of Calcutta.
Rally blocked, Shah said he would hold a march in the heart of Calcutta on May 14.
That march happened in Calcutta North. As the BJP's trucks rolled past, stick-wielding, saffron-clad youths, some waving BJP flags, smashed a bust of Ishwarchandra Vidyasagar, one of Bengal's most respected social reformers, inside a college named after him.
So, it all started in Jadavpur, sort of.
Actress Mimi Chakraborty was Trinamul's face in this constituency that has over 35 per cent Muslim voters. The CPM had fielded old warhorse Bikash Bhattacharya, who was once Calcutta's mayor.
The BJP had given the ticket to Anupam Hazra, who was expelled from Trinamul.
While Mimi's campaign looked more like a carnival, Bhattacharya held small street-corner meetings.
But Bhattacharya had a point of connect. For several years, he had soldiered on, representing in the Supreme Court many who had lost money in the Saradha deposit default scam. Jadavpur voters who were cheated out of their savings in 2013 knew about Bhattacharya's work. If there was one seat that the CPM could win in Calcutta, this was the one.
But the developments of May 13-14 in Calcutta made Jadavpur a watched seat.