Lalu Prasad: Autumn of the patriarch
The mercurial Lalu Prasad has finally been pushed off stage and an epoch is whimpering to demise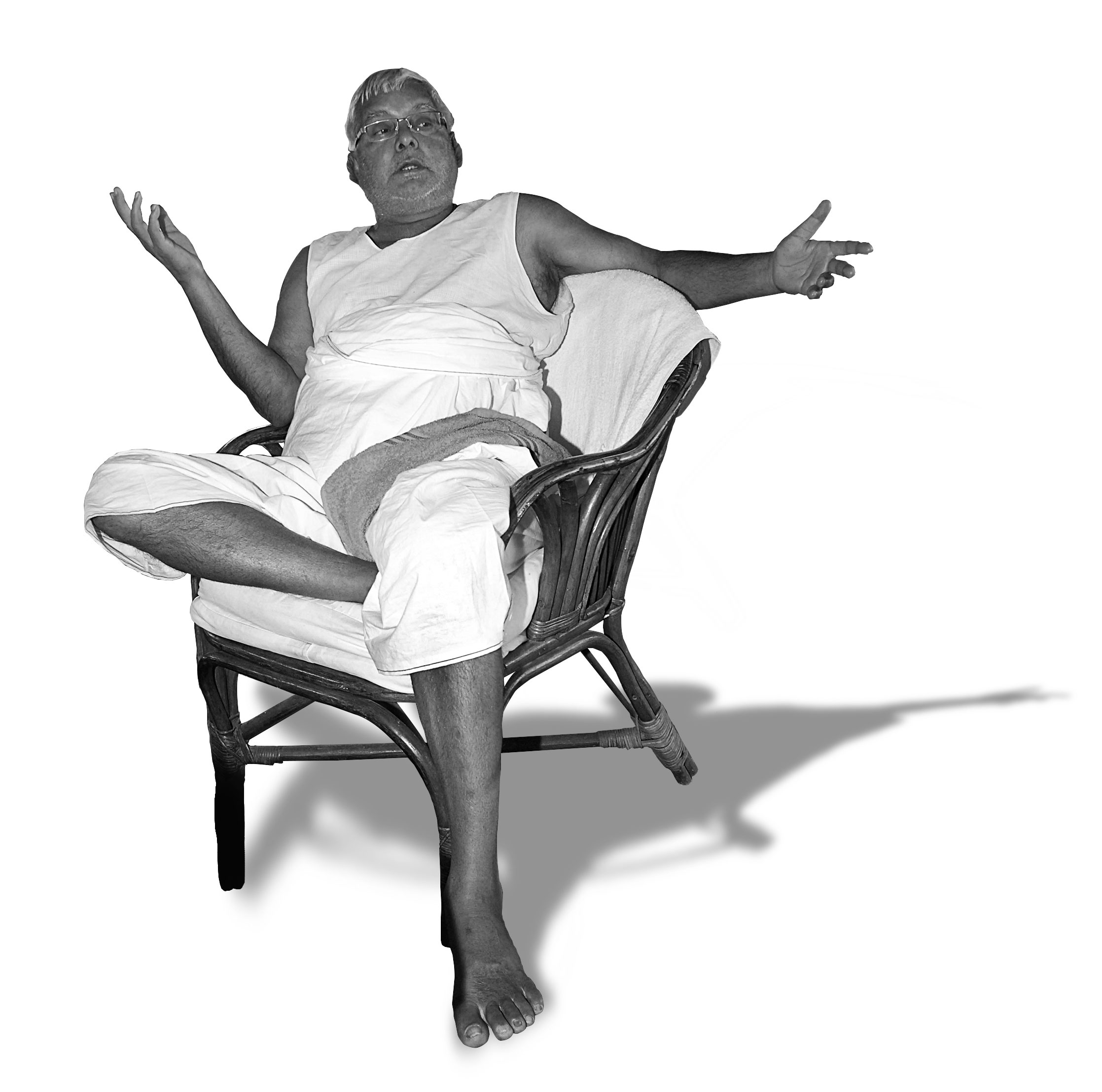 Lalu has a legacy, but those he entrusted it to have bungled it
Deepak Kumar (file picture)
---
Published 29.06.19, 09:26 PM
|
---
Zero. It has never been this bad; it cannot get any worse.
Or it probably still can.
It is one thing for Lalu Prasad's Rashtriya Janata Dal (RJD) to have drawn a blank in the Lok Sabha this summer; it is quite another for him to have nobody around to take that blank and build on it. The party, as it used to be under Lalu's helmsmanship, is over. Bihar's once fabled and formidable House of Yadu has become the shape of a pack of cards tumbled upon itself.
Here's what fragments of a clan in collapse can look like up close. The confetti of serial abuse of power and public office floating about the defeated air; there are bills to be paid yet, and someone will come knocking. The unseemly rites of a turbulent son's ruptured marriage playing out on the doorstep. Spewing from within, grim tales of competing grouses and internecine family feuding — son versus son, daughter versus mother, sister versus brother; in the absence of the arraigned father, there's nothing to quell the quarrelling over what may remain. The man he left behind in charge having also skipped station. There's nobody around to pick up the pieces.
The Bihar Assembly came into session this Friday. Tejashwi, who leads the Opposition benches, wasn't there. There were rumours he'd turn up, but they turned out to be rumours. Tejashwi Yadav has been gone from the scene a long and inexplicable while. So long and so inexplicable that his own ranks have begun to wonder if he's interested in his bequeathed job. So long and so inexplicable that Lalu no longer bothers with worrying, what would be the point? He is 71 and ill. He is incarcerated on a medley of corruption convictions and charges in Jharkhand. The circumstances of his coiled labyrinth allow him to do so much and no more. Tejashwi has stopped to heed his command. Where is Tejashwi? In Delhi. Probably. But he will come. Oh look, he has already tweeted a long distance hello to "My dear Bihar!" on the plea of orthopaedic treatment that nobody hitherto knew of. Bihar should rest assured.
Lalu wanted Tejashwi to stay on the deck and take the storm, like he himself had often done in the past. Tejashwi was in such a rush to get away, he did not wait to cast his vote this election. Tejashwi was not drawn to the hollering tragedy of 130-odd children snuffed out by encephalitis in Muzaffarpur. Tejashwi did not arrive to lead his flock in an Assembly that faces re-election just next year. Tejashwi has been gone from Patna a whole month. Tejashwi is Lalu's chosen mantle-bearer. Such as that mantle is; it has zero freshly inscribed on it.
Political obituaries can turn treacherous on their authors. When they are about someone like Lalu, feisty and defiant through his roller-coaster life, they can turn and sting too.
This is not a political obituary. This is a Doctrine of Lapse notification. Lalu has a legacy, but those he entrusted it to have bungled it. The entity central to Bihar's politics for three decades is tearing out like a meteor in tailspin.
This is the first election of his political career that Lalu stood barred from turning up to campaign; this is not the first time he has lost, but this is the first time the RJD can hear what death-rattle sounds like.
Consider this: Based on the Lok Sabha results — a stunning 39 out of 40 for the NDA — the RJD managed to win a little more than a dozen seats in the 243-member Bihar Assembly. Tej Pratap, Lalu's elder and maverick son, lost the Mahua seat by more than 10,000 votes.
Tejashwi held on to Raghopur by its membranes, barely 200-odd votes. Misa, the eldest of Lalu's children, lost the Yadav borough of Patliputra a second time running, bested once again by Ram Kripal Yadav, once Lalu's trusted protégé.
Everything suggests a daylight heist on the Yadav vote which once kept Lalu securely banked in power. 2014 was probably the first sign Narendra Modi had disrupted traditional voter behaviour and snatched away a section of Yadav loyalty from Lalu. 2019 is resounding confirmation of not merely a drift away from Lalu but of a new polarisation behind the BJP and its Bihar allies. Nearly 40 per cent of the Yadav vote has shifted base; there is little to suggest on the ground that number will not mount. The RJD has been turfed out across its traditional Yadav strongholds — from Madhepura and Saharsa, from Saran and Siwan and Sonepur, from Maharajganj and Gopalgunj, from Danapur and Maner which, for decades was quite literally the family's personal backyard. "Laluji ke bina ab kya raha?" asks Jitender Singh, an avowed Lalu loyalist and apologist, "Kuchh bhi kahiye, Laluji neta thhe, ab kaun raha?" (What's left after Lalu? Say what you will, Lalu was a leader, who's left?) We are at a tea shack in Maner, about 30 kilometres west of Patna. Jitender can't stop ruing what's happened and what's to come. "I feel for Laluji, I am committed, but look at his children. Why did Misa have to contest the Lok Sabha when she is already in the Rajya Sabha. She is laalchi, greedy. Tej Pratap is a vagrant, nobody knows what he is up to. Tejashwi makes no effort at communicating, spending time with people. They control the party, but nobody has a clue what they are doing or what they have in mind. Kya future hoga?" The anger and the unease is palpable. It can no longer be called a crack in the RJD voter base, it is more akin to a sundering. "Lalu's party minus Lalu looks like a wipeout," a senior RJD leader and Lalu's contemporary says, "Tejashwi and his ranks have failed to deliver, the party is nervous, its faith lies shattered, we are in a mess."
He wouldn't go on the record yet with his fears and misgivings, but he believes that time is near. "People in the party will speak out, they will have to. If for nothing else, for sheer survival; Assembly elections stare us in the face and we have just taken our severest blow. What do these results tell the aspiring RJD contestants? That they should be very nervous. What does the response of the party leadership tell them? That they should seek answers and correction."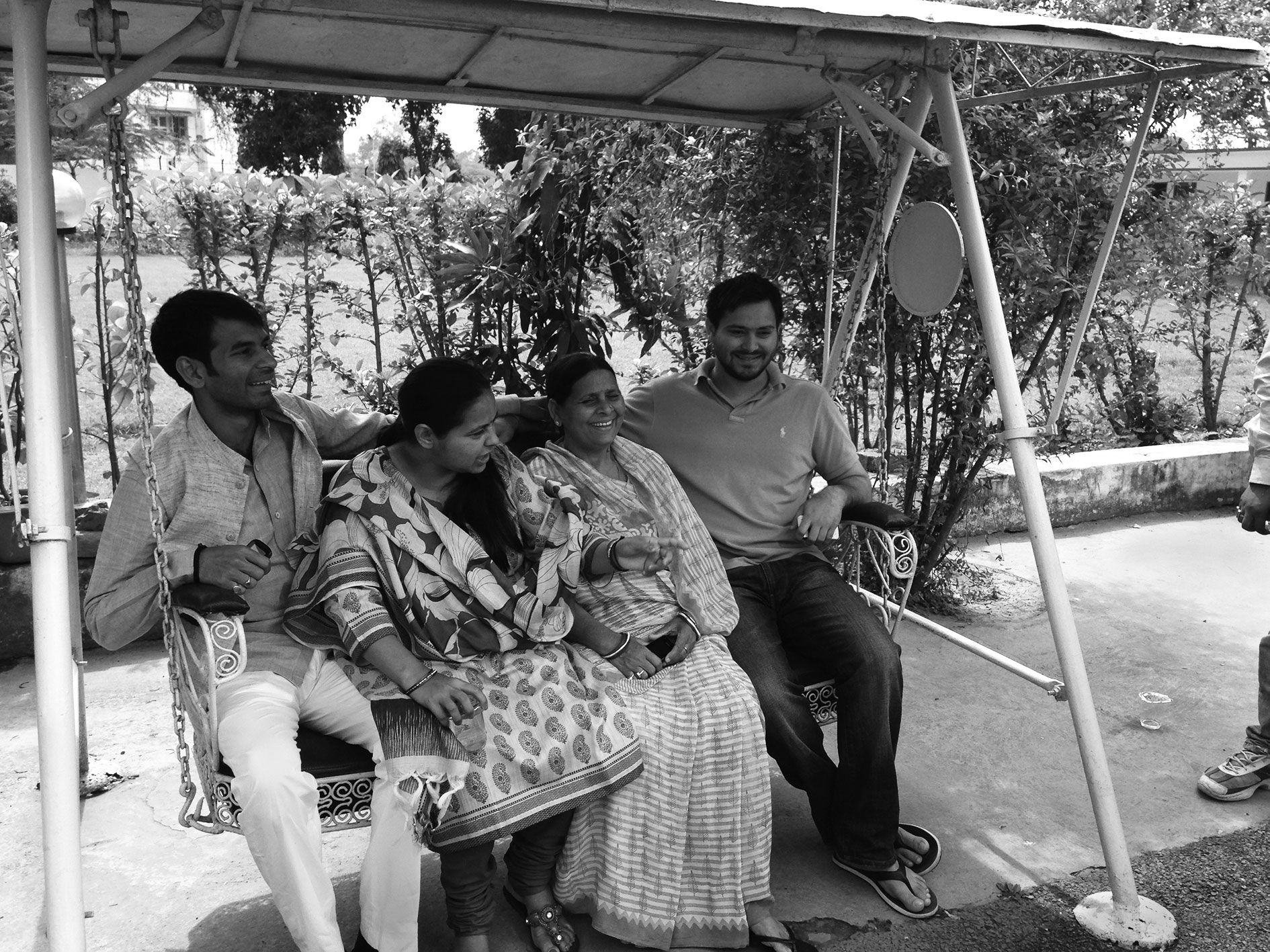 Some of the murmur is already bubbling up in anger. RJD elder and spokesperson Shivanand Tiwari turned blunt at a recent party meeting. "We should take a hard look at how the party is being run," he is reported to have said, "Laluji's absence has been a big jolt to us, but we have to figure ways of dealing with that, and if we don't do that it is over... yeh hamare astitva ka sawal hai… this is a question of our survival."

Tejashwi has made himself deserving of an in-house chargesheet; it cannot be that the clamour hasn't reached him, even in his removed camp addresses.
— He ignores his father's counsel
— He doesn't consult or respect party elders; he did not allow them to campaign when they were eager to
— He is opaque and often unapproachable; he is also tight-fisted with resources
— He did not take allies on board during the campaign for fear that he would have to share the accolades
— He has made little effort to build a connect with his constituency
— He took whimsical off-days during the heat of the campaign
— He has neither energy nor gut for a fight
— He has no blueprint hereon, none that anybody knows of
— He appears not accountable for the debacle he has presided over
— He is swiftly scattering his inheritance away, at the cost of the party.
"Does Tejashwi know how to win elections, even his own?" That's a close confidant of Lalu for decades asking. It is probably the most damning question the leader of a political party can be asked. But that question is being asked of Tejashwi by those in the boat who still reckon it can be saved from sinking. "Through the campaign, Tejashwi and his camp kept telling us we were doing well. It turns out we never did as badly. He was either bluffing or was deluded, in both circumstances, his leadership needs to be questioned."
The worry and scurry in the RJD ranks is not merely on account of the Assembly polls next year. It is not merely because MLAs have begun to individually and collectively wonder if the RJD is a good ticket to ride on, or should the opportunity to jump be taken. It is equally because of the overt manoeuvres they see the adversary making.
From the time of his first foray into Bihar as the BJP's prime ministerial candidate in 2013, Narendra Modi revealed a focused intent to woo Yadavs away from their chief and loved patron. "Yaduvanshi bhaiyon!" he called out to them; he flagged the mythology of Krishna and Dwarka to kindle a kinship. He kept at it, as a work in progress. It wouldn't be easy to wean Yadavs away from their anointed benefactor, but he has worked with time and with ways. "Don't forget Yadavs are the most privileged among the backwards castes and they have become used to the stakes and fruits of power," says a Lalu-era bureaucrat who likes sailing close along the power corridors, "But for a brief spell, Lalu has been out of power nearly 15 years now and his successors hold out no hope they might deliver it any time soon. Lalu may yet enjoy their unshaken sympathy, but that is translating less and less into votes. That's one key takeaway from this election. The Yadavs will want to stay close to power."
Narendra Modi may only be too keen to demonstrate to them how. One clue might be the elevation of Nityanand Rai, a Yadav MP from Ujiarpur in north Bihar, as central minister of state for home affairs. Another could well be Bihar's verdict on the RJD itself: Zero.