Lakshadweep activists plan to move court
Lakshadweep govt to go ahead with controversial tourism plans
Move comes despite warnings from scientists that a Maldives-style development would spell environmental disaster for the ecologically fragile archipelago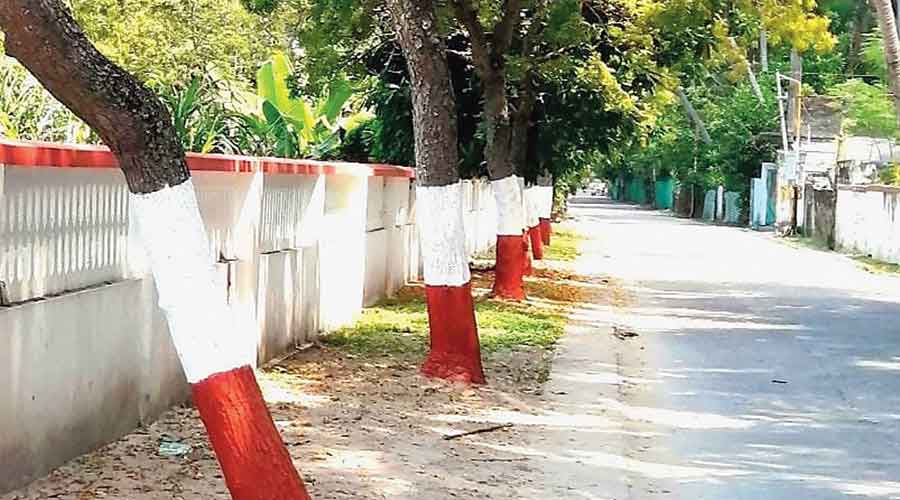 Representational Image
File picture
---
Bangalore
|
Published 03.08.21, 01:35 AM
|
---
The Lakshadweep administration is going ahead with its controversial tourism plans for the ecologically fragile archipelago, ignoring warnings from scientists that a Maldives-style development would spell environmental disaster.
Social activists from the Union Territory are planning to petition Kerala High Court against the projects, Lakshadweep district panchayat member Asif Ali of the Nationalist Congress Party told The Telegraph on Monday.
On July 31, the administration invited international bids by September 2 for the construction of 370 villas — 125 of them on water — as part of eco-tourism projects on the Minicoy, Kadmat and Suheli islands. The total budget for the projects is Rs 806 crore.
"We are going to court since these projects will destroy our islands. Moneybags eyeing our land will not have any commitment to, or concern for, the well-being of the local people or these ecologically fragile islands," Ali said.
Sixty scientists, most of them marine biologists, had in June written to President Ram Nath Kovind seeking his help in protecting the islands, which are already facing severe sea erosion and a depletion of shoreline, against the plans for large-scale construction.
"If they are going to build tourist resorts, we can expect some serious damage to the entire ecological system in and around Lakshadweep," said a marine biologist and a signatory to the letter who declined to be named since he works for a government institute.
He said a few years ago the administration had built embarkation jetties on the Kavaratti, Agatti, Minicoy and Amini islands. "They drilled the floor to construct pillars for the jetties, thereby destroying coral reefs and all life forms in those areas," the scientist said.
The Supreme Court-appointed Justice R.V. Raveendran Commission had in its 2014 report, which has since been made binding, said all island projects must adhere to the norms of the Integrated Island Management Plan.
"It is highly essential to protect corals, sea grass and other ecosystems from anthropogenic activities like waste disposal, port development and associated activities like dredging of navigational channels and construction of breakwaters, tourism and related activities, sand mining, intensive fishing etc," the report says.
Currently, only the tiny, tear-drop-shaped Bangaram Island is dedicated to tourism in Lakshadweep, an archipelago of 36 islands of which just 10 are inhabited. Bangaram is uninhabited apart from the resorts.
The Rs 319-crore Minicoy project is to cover an area of 8.53 hectares and have 110 beach villas and 40 water villas, to be built on the lagoon. The Rs 240-crore Kadmat project will cover 5.55 hectares and have 75 beach villas and 35 water villas. The Rs 247-crore project on the uninhabited Suheli Island will come up on 3.82 hectares and have 60 beach villas and 50 water villas.
Lakshadweep district collector A. Asker Ali issued the tender notice that seeks bids to "undertake development, operation and maintenance" through "design, build, finance, operate and transfer (DBFOT) on public-private partnership basis".
The projects are among several controversial decisions that Lakshadweep administrator Praful Khoda Patel has taken without consulting the local bodies or the Union Territory's lone Lok Sabha member.
Patel, an RSS man who was Gujarat home minister for a while when Narendra Modi was chief minister, has been accused of pushing a saffron agenda in Muslim-majority Lakshadweep whose residents are classified as Scheduled Tribes.
Over the past few months, the non-BJP parties from the archipelago have sent a mass petition to President Kovind seeking Patel's recall, while several MPs from Kerala have sent similar letters to the President and the Prime Minister.