Ban on cake-cutting, popping of champagne at Kodava weddings
Field Marshal K.M. Cariappa's community cites 'tradition', triggering charges of pushing Sangh parivar agenda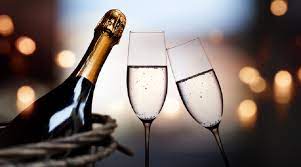 Representational Image
File picture
---
Published 09.11.21, 01:43 AM
|
---
An organisation of Kodavas in a pocket of Karnataka has banned cake-cutting and champagne-popping at the Hindu community's wedding mandaps in the name of "tradition", triggering charges of pushing a Sangh parivar agenda.
The Kodava Samaja of Ponnampet taluk (block) in Kodagu district, some 220km from here, issued the diktat on Friday against the "western" practices being increasingly adopted at Kodava weddings.
It clarified that cakes and champagne could be served at wedding feasts but the ceremonial cutting and popping on the mandap had to go.
It also directed grooms against sporting beards and brides from leaving their hair loose.
While most responses from Kodavas on social media have been favourable to the diktats, some have sniffed a saffronisation plot in a district that has become a BJP stronghold.
Chotekmada Rajiv Bopaiah, president of the Ponnampet Kodava Samaja, told The Telegraph on Monday: "We have nothing to do with the Sangh parivar. We are only saying our children should be taught our way of life."
He added: "This decision is not to insult anyone or any other culture. But cutting cakes and popping champagne on the wedding platform is not our culture. Traditionally, our grooms do not sport beards on wedding day and the brides tie up their hair.
"But there's a tendency nowadays to borrow practices and rituals from other cultures, which will eventually threaten the existence of our small community."
A Hindu martial race numbering roughly 1.5 lakh and concentrated in Kodagu district and its neighbourhood, the Kodavas are known for their distinct culture, rooted in nature worship, and generally progressive outlook.
Notable Kodavas from Kodagu include Field Marshal K.M. Cariappa, General K.S. Thimayya, hockey internationals such as M.P. Ganesh, B.P. Govinda, M.M. Somaya, A.B. Subbiah and Arjun Halappa, and athlete Ashwini Nachappa.
Bopaiah said the Kodava Samaja in neighbouring Virajpet taluk, too, had on Sunday decided to implement similar restrictions.
Asked about the rest of the 32 Kodava Samajas, he said: "It's up to them to take their own call."
P.T. Bopanna, a Kodava author who has researched Kodava culture, said the diktat was a "move to push the Hindutva agenda".
In an article on CoorgNews.in, which he edits, Bopanna described the restrictions as "not only regressive, but an insult to the Kodava community".
He recalled a proposal in 2018 to ban women of childbearing age from climbing the Brahmagiri Hill in Kodagu following astrological advice that cautioned against "desecrating" the birthplace of river Cauvery that the Kodavas worship. The Sangh parivar supports a similar restriction in Sabarimala, Kerala.
A Kodava tweeter, K.K. Aiyamma, mocked the "Republic of Ponnampet" for the diktat and underlined that most Kodava Samajas had not adopted it.
"The order is only applicable to Republic of Ponnampet. The Bangalore, Mysore, Madikeri, Delhi, New York or Timbuktu Kodava Samaja have not issued any such diktat," Aiyamma tweeted.
Chepudira P. Belliappa slammed the "fatwa" in a Facebook post.
"Kodavas take pride in being a forward-looking and progressive community. This 'fatwa' against cutting cake and serving champagne at weddings as un-Kodava, is absurd. How one celebrates a happy event should be their choice as long as it does not hurt anyone," he wrote.
But Tim Kodava made a curt comment: "We are not Christians."
Others asked whether the community would in that case be ready to shed Western clothing too?