Kerala nun rape case: Dumped by all, Sister Lucy argues own case
She sought police protection from Kerala High Court as she fears retributive action from the Church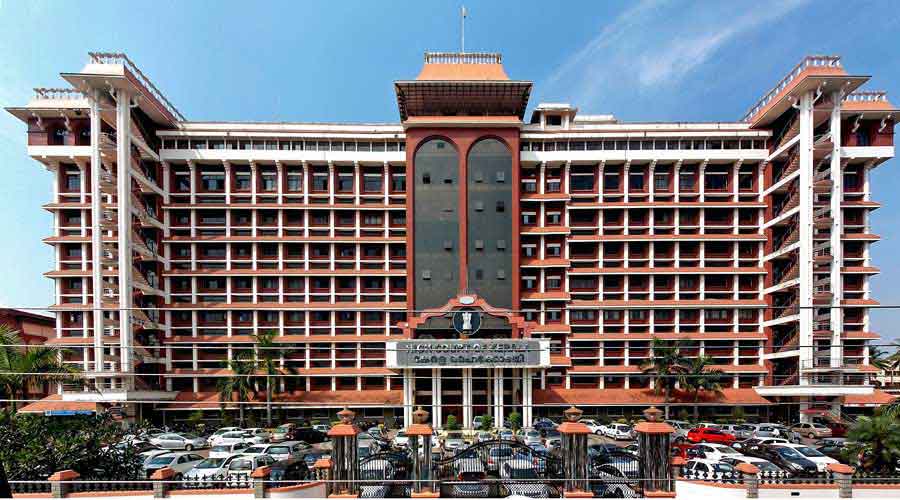 ---
Bangalore
|
Published 15.07.21, 01:48 AM
|
---
A nun who has incurred the wrath of the Church and is facing eviction from her convent after she stood up for another nun who was raped allegedly by a bishop argued her case before Kerala High Court on Wednesday after her lawyer relinquished his authorisation to represent her.
Sister Lucy Kalappura, who has been ordered to leave her convent in Wayanad, appeared before the high court bench of Justice Raja Vijayaraghavan, seeking police protection as she fears retributive action from the Church. The court said she would be provided police protection if she moved out of the convent, which the nun is reluctant to do as she has "nowhere to go".
She decided to argue her case after failing to get a replacement lawyer to appear in the case related to police protection for her. "After my lawyer relinquished his vakalath (authorisation) I tried to get a replacement. But no one was ready since it is a complicated case. So I decided to argue my case," Sister Lucy told The Telegraph.
"I argued before the court that I am a woman and a nun for 39 years fighting for justice and it is important that I stay on at the convent and requested the court not to throw me onto the streets since I have nowhere to go," she added.
"The court gave me a very patient hearing and I sought police protection since I could face any kind of retribution for taking on the Church. Since the high court case is only about police protection for me, I told the court that a civil court had granted an injunction against the eviction," Sister Lucy said.
A munsiff court in Mananthavady, Wayanad, had issued a stay order on the eviction notice more than a year ago. The court is expected to hear the case soon.
The high court, in an oral observation, guaranteed police protection if Lucy moved to any other facility since it would be difficult to post policemen inside a convent. "The court has assured me protection at any other place. But for now, I am waiting for the civil court's order," she said.