Kerala: 'Jihadi' attack lie exposed, woman entrepreneur booked
It's this October 24 brawl with two non-Muslims — possibly over personal motives, the police said — that Thushara allegedly portrayed on social media as a jihadi attack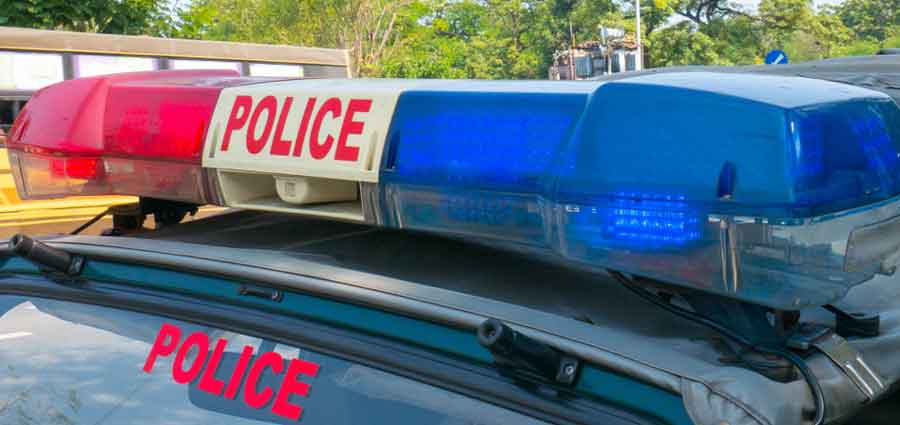 The police have registered separate FIRs based on the two complaints.
File photo
---
Bangalore
|
Published 02.11.21, 12:26 AM
|
---
A woman entrepreneur who alleged "jihadis" had attacked her because she planned to open a non-halal restaurant has been booked for spreading communal hatred with false accusations, Kerala police have said.
Thushara Ajith Kallayil, 40, and her husband Ajith Kumar also face attempt-to-murder charges over a brawl with two men one of whom needed surgery for serious injuries, officers said.
It's this October 24 brawl with two non-Muslims — possibly over personal motives, the police said — that Thushara allegedly portrayed on social media as a jihadi attack.
The couple are in hiding but the police on Sunday arrested two alleged accomplices — Abin Bensus Antony, 22, and Vishnu Shivadas, 26 — saying they had participated in the brawl.
The two young men are believed to be employees of another no-halal restaurant that Thushara runs in her hometown of Ernakulam.
Thushara had become the toast of pro-Rightwing media outlets and Sangh parivar leaders in January by opening Kerala's first no-halal restaurant.
Her complaint of a jihadi attack received a lot of traction in the local and national media, with Kerala BJP president K. Surendran among those who expressed outrage.
"Strongly condemn the attacks against Smt. Thushara Ajith. A group of Muslim fanatics brutally attacked the woman entrepreneur due to non-compliance of Halal in her hotel. What happened in Kakkanad is nothing less than Talibanism. I urge the people of Kerala to reject #HalalInvasion," Surendran tweeted on October 25.
A barrage of social media posts followed from pro-parivar netizens. But Rightwing activist Rahul Easwar, a regular on TV debates, apologised after the police statement.
"Apologies for the earlier tweet. I am sorry that I fell for the wrong information which many of our friends also unknowingly fell for in national media. Hope we all correct. Will take more care in the future. Facts are Gods," Easwar tweeted on Friday.
Thushara had rented space in a commercial building in Ernakulam city's tech district of Kakkanad, planning to open her second no-halal restaurant. But she could not because the building was a subject of litigation between several promoters.
The police say that on October 24 night, the couple and the two alleged accomplices vandalised the chaat counter of the Dine Restaurant, located near Thushara's proposed no-halal eatery. Officers said the act had been captured on CCTV.
When the owners of Dine Restaurant, Nakul S. Babu and Binoj George, confronted the four, a fight broke out.
George suffered serious bleeding and underwent surgery, the police said without clarifying the type of injury. He is still in hospital.
While George named Thushara and Ajith in his complaint, Thushara filed a counter-complaint accusing George and Nakul of assaulting her and outraging her modesty. The police have registered separate FIRs based on the two complaints.
After the October 24 incident, Thushara posted a series of Facebook video clips and said "jihadis" had attacked her and Ajith after they displayed a "no halal" sticker outside her Kakkanad restaurant.
But the police say there was no functioning restaurant and that the "no halal" sticker had been pasted after the brawl.