Kejriwal 'Hitler' jibe at Modi
He has referred to an attack on a Muslim family in neighbouring Gurgaon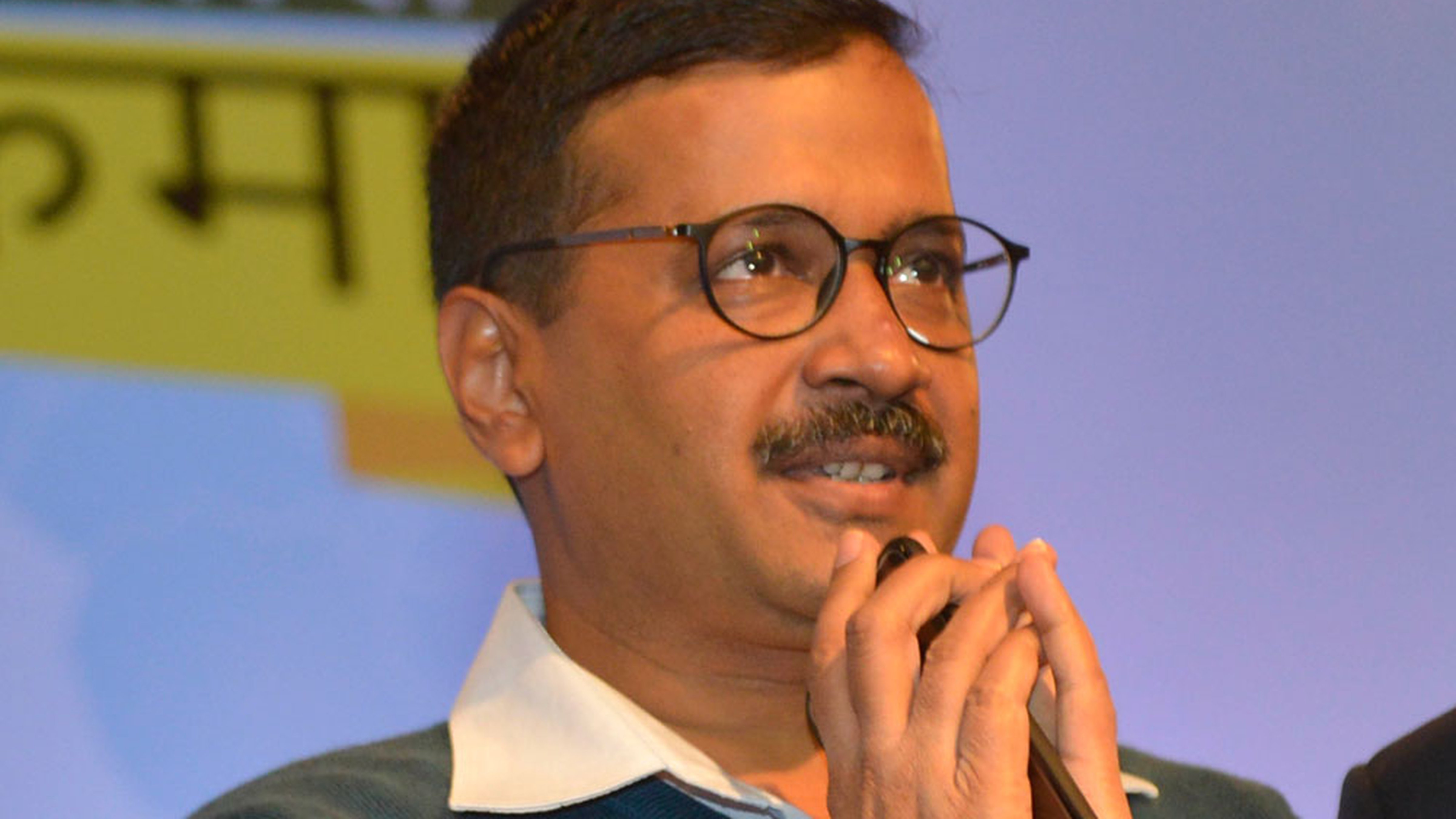 Delhi chief minister Arvind Kejriwal.
The Telegraph picture
---
New Delhi
|
Published 23.03.19, 08:38 PM
|
---
Delhi chief minister Arvind Kejriwal has repeated his party's charge that Prime Minister Narendra Modi is treading the same path as Hitler, referring to an attack on a Muslim family in neighbouring Gurgaon.
The Aam Aadmi Party convener re-tweeted a news report on Saturday and wrote in Hindi: "Hitler did the same thing for power. Hitler's goons beat up people and killed them, and police filed cases against the victims. Modiji too is getting this done for power, treading the path of Hitler. But his supporters are unable to see the direction in which the country is going."
The police in BJP-ruled Haryana have arrested one person in connection with the incident, which reportedly took place after some unidentified men objected to a young Muslim playing cricket.
A video shows a group of men assaulting members of the family with sticks after barging into their home in Bhondsi. The family has complained that the attackers mouthed communal slogans and asked them to go to Pakistan.
Kejriwal also tweeted: "See this video. Which scripture of ours says that Muslims should be beaten? The Gita? The Ramayan? The Hanuman Chalisa? These are not Hindus but goons in the guise of Hindus. Their party is an army of scoundrels, blackguards and goons. It is the duty of every resident of India to save the country and the Hindu religion from them."
In the run-up to the Lok Sabha polls, the AAP has unsuccessfully pitched for an alliance of Opposition parties on the ground of "fighting dictatorship and fascism".
Earlier this week, Kejriwal had tweeted an image of wall graffiti showing a person chasing a swastika with a club. This and Saturday's tweets have drawn barbs from trolls and the pro-Modi AAP rebel MLA, Kapil Mishra, who ran a #HinduHaterKejriwal hashtag on Twitter.
An advocate has complained to the police against the swastika tweet, and the AAP has had to clarify on Twitter that the swastika shown is the Nazi symbol and not the one used by Hindus.
The police have denied permission for one of the AAP's inaugural Lok Sabha campaign rallies on Saturday, planned to coincide with the 88th anniversary of the execution of Bhagat Singh, Shivaram Hari Rajguru and Sukhdev Thapar, on the ground of congestion at the spot. Kejriwal has blamed the BJP for this. The Delhi police report to the Union home ministry.