Kashmir on Id: Calm, quiet & cooped up
The only sound audible was that of helicopters hovering in the skies to monitor the situation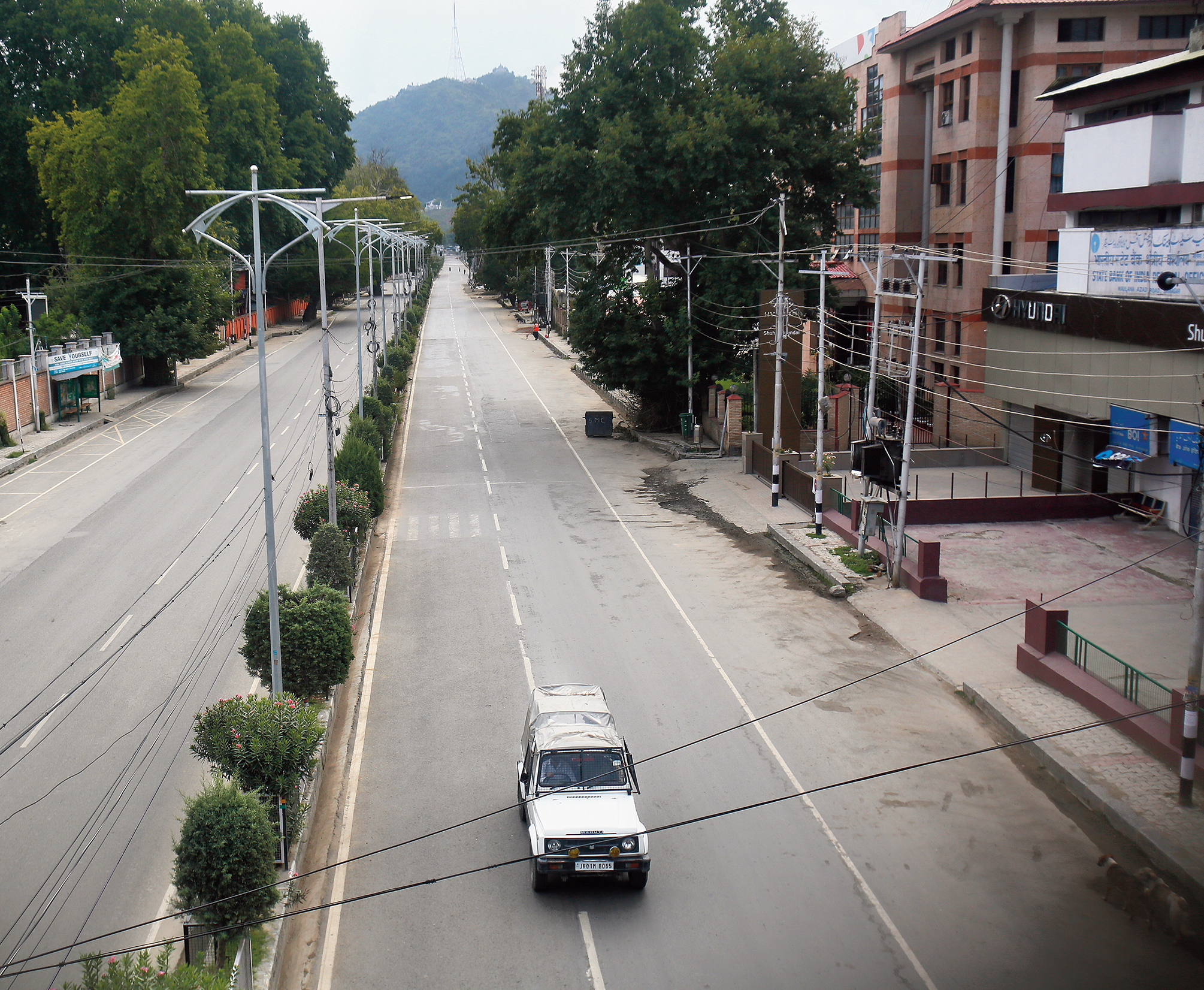 A street in Srinagar on Monday.
(AP)
---
Srinagar
|
Published 12.08.19, 09:15 PM
|
---
The Kashmir Valley resembled one large prison on Id on Monday, turning a rare occasion of collective celebration into one of collective mourning.
Around eight million people were confined to homes as curfew-like restrictions were imposed across 10 districts of Kashmir.
People appeared in no mood to celebrate. No bursting crackers could be heard. The only sound audible was that of helicopters hovering in the skies to monitor the situation.
Those who were denied the freedom to join special Id prayers included three former chief ministers — Omar Abdullah, Mehbooba Mufti and Farooq Abdullah — and scores of their associates who are in custody or in detention.
Authorities locked out almost all major mosques, idgahs and shrines across the Valley, including the revered Dargah Hazratbal, which had remained open for prayers even in the worst days of turbulence. Srinagar's Jamia Masjid and Idgah, which normally attract lakhs of devotees, were also sealed.
This correspondent tried to reach Hazratbal to offer prayers but was turned back from multiple entry points. So were dozens of others who were seen pleading to let them pray.
"In my long life of 80, I have never missed an opportunity to offer Id prayers at the Dargah. I am extremely saddened to return without offering any prayers today," said Abdul Aziz Rather, a resident of Batpora.
The administration allowed Id prayers in small mohalla mosques. There were no reports of any major violence, although hundreds took to the streets in the city's Anchar locality despite restrictions.
Coils of razor wire were rolled out to prevent people from marching. Heavily armed security forces were on stand-by. Local policemen were also deployed in some places but they were unarmed, barring lathis.
Animal sacrifices were hit as many butchers could not reach households.
For reporters battling the worst-ever information blockade, there was some relief as the authorities provided an Internet facility at a media centre in Srinagar.
Foreign correspondents have been making to-and-fro trips to Delhi every single day to file reports.