Kashmir: Congress to boycott Valley polls
Ghulam Ahmad Mir asked how political parties could participate in elections when key leaders were under detention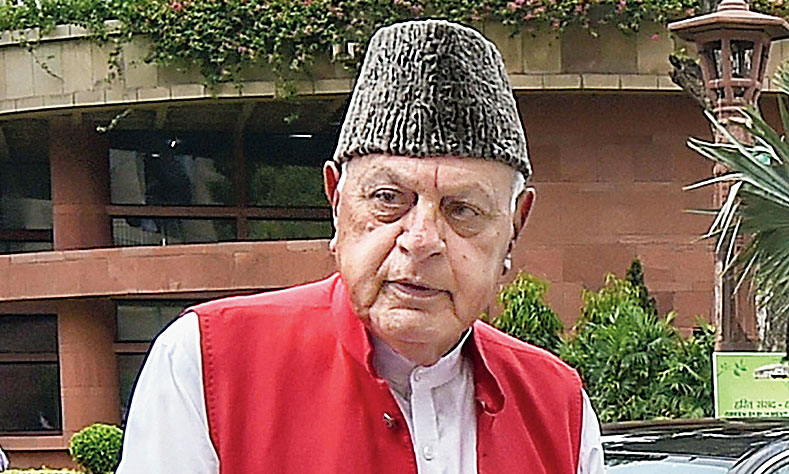 ---
|
Srinagar
|
Published 09.10.19, 11:33 PM
---
Prime Minister Narendra Modi's purported initiative to strengthen grassroots democracy in Jammu and Kashmir suffered a setback on Wednesday with the Congress deciding to boycott the October 24 Block Development Council elections.
The decision has left the field open for the BJP, which will possibly be the only major party to contest the polls. The BDCs are the second tier of the panchayat system.
The elections to the first tier were held in November last year amid a boycott by key players like the National Conference and the Peoples Democratic Party to protest any move to scrap Article 35A. Around 60 per cent seats of panches and sarpanches in the Kashmir Valley could not be filled because of people's apathy.
The National Conference has already decided to boycott the BDC polls and rival PDP too is unlikely to contest. Most of their senior leaders, including former chief ministers Farooq Abdullah, Omar Abdullah and Mehbooba Mufti, are in jail.
State Congress chief Ghulam Ahmad Mir on Wednesday said it would not be part of the BDC polls, citing the "indifferent attitude" of the state administration and "continued detention of senior party leaders".
"The Congress believes in strengthening democratic institutions and has never shied away from any polls. But today, we are compelled to take a decision to boycott the BDC polls because of the indifferent attitude of the state administration and the continued detention of senior party leaders in the Valley," Mir told a media conference in Jammu.
Mir asked how political parties could participate in elections when key leaders were under detention.
"The election authority should have consulted political parties before announcing the BDC elections," he said.
The Congress leader, who was under house arrest for weeks and released recently, said the party would have participated if the administration had released the political leaders.
"This election is being held to facilitate the victory of only one party. Our party leaders are not even being provided security," Mir said.
Mir said they had approached the government and the Election Commission to facilitate smooth movement of leaders "but till today no communication has been received".