9-year-old out to buy bread beaten, locked up
The Class IV student was the youngest of the at least 144 minors detained during the 2-month-old clampdown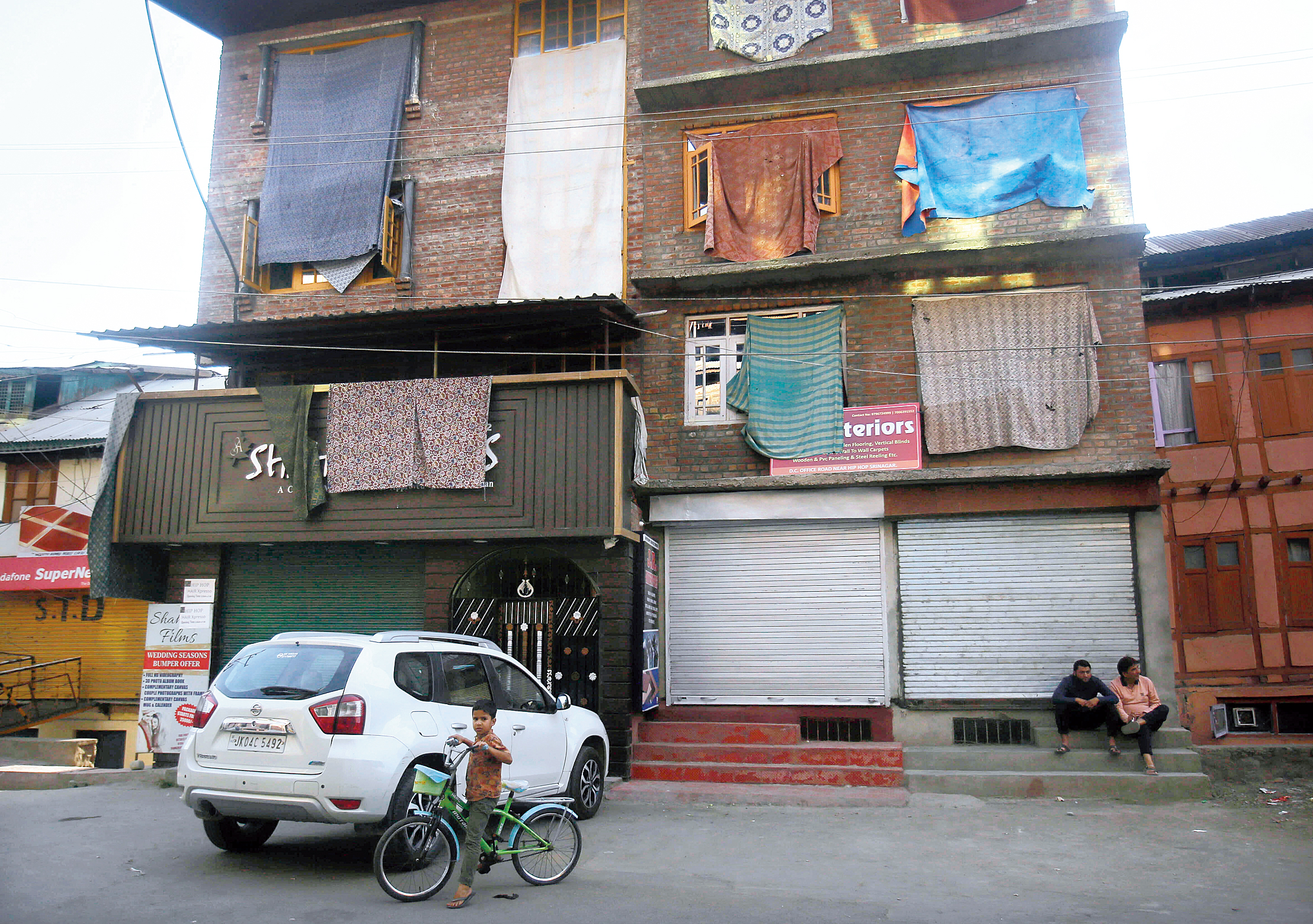 ---
Srinagar
|
Published 07.10.19, 08:23 PM
|
---
A nine-year-old Srinagar boy was beaten till he bled and detained for two days in a police lock-up, the trauma turning him into a recluse, his grandparents said.
The Class IV student, who lost his mother aged five months and was abandoned by his father, was the youngest of the at least 144 minors detained during the two-month-old clampdown, according to an official list.
The juvenile justice committee of Jammu and Kashmir High Court prepared the list and submitted it to the Supreme Court last week in response to a petition from child rights activists.
In the report, the government claims that none of the minors was detained illegally and they were all lodged in observation homes.
According to the report, the nine-year-old was arrested on August 7, two days after the revocation of Jammu and Kashmir's special status, and released the same day. But his family says he spent two days locked up at a police station.
The boy told The Telegraph he was thrashed before being taken to the police station, apparently after a clash between protesters and the forces.
"I started bleeding but they showed no mercy and took me to the police station," he said.
"My grandmother had sent me to a baker to buy bread. I showed them the loaf and told them I had no parents. But they paid no heed and locked me up for two days."
His grandmother said the boy now rarely stepped out, preferring the familiarity and safety of the four walls of his home. "He dreads moving out, fearing re-arrest."
She added that she and her husband had visited the police station after learning about the boy's detention. She could not recall the dates of detention or release.
"We lay outside the police station until 2.30 in the night and returned home when they did not release him," she said.
The grandmother said she had raised the boy and his elder sister since their mother died.
"His father abandoned him and his sister to remarry. He has settled down with his new wife," she said. The grandparents are poor and live with the two children in a house with a single room and a kitchen.
The grandfather said the police had initially asked the couple to present the boy before them every morning --- as is apparently the practice with many of the youths detained during the clampdown. This is allegedly done to deter them from stone-throwing.
"But we told them he was too young to face this, after which they asked us to bring 15 local people who would sign a bond (guaranteeing his good behaviour)," he said.
"We took 20 people to sign the bond. Since then we have not been harassed."
The police's reply, cited in the high court report, says that not a "single juvenile in conflict with the law has been illegally detained".
It adds: "If at all the juvenile in conflict with the law has been in subject to custody, the same has been placed in observation home under the orders of respective Juvenile Justice Board."