Kartarpur pact survives fee
Delhi has decided to go ahead with the agreement prepared after several rounds of negotiations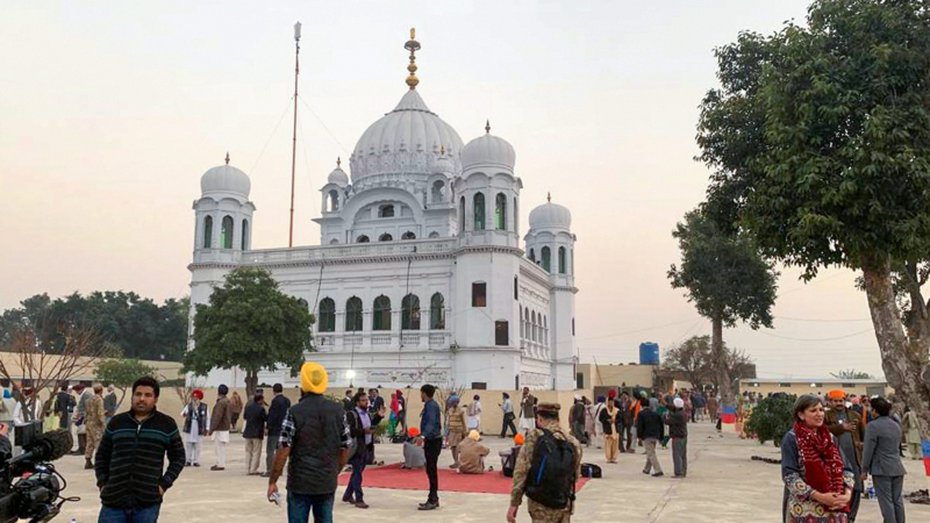 ---
---
India has conveyed to Pakistan its readiness to sign the Kartarpur Corridor Agreement on Wednesday despite Islamabad's insistence on charging a $20 fee on every pilgrim using the newly constructed facility to access Gurdwara Darbar Sahib, the last resting place of Guru Nanak.
With time running out as the plan is to start the pilgrimage before Guru Nanak's 550th birth anniversary on November 12, New Delhi has decided to go ahead with the agreement prepared after several rounds of negotiations.
"It is a matter of disappointment that while understanding has been reached on most of the elements for facilitating the visit of pilgrims from India, Pakistan continue to insist on levying a service fee of $20 per pilgrim per visit. Government has consistently urged Pakistan that in deference to the wishes of the pilgrims, it should not levy such a fee," the external affairs ministry said in a statement to announce the deal.
As Pakistan has refused to budge on the fee, citing international norms, there was a degree of suspense over the past week on the fate of the pilgrimage in the absence of an agreement on the modalities.
On all other aspects, both countries have walked the extra mile to reconcile differences through two serious stand-offs, including the changes in Jammu and Kashmir that resulted in Pakistan unilaterally downgrading diplomatic relations.
Last week, after Pakistan sent the final draft of the agreement, India had publicly requested Islamabad to reconsider the fee, saying this was the only point of disagreement left on the pilgrimage.
Pakistan, knowing full well that it would be difficult for India to go back in the eleventh hour on its commitment to facilitate the pilgrimage, refused to give in. The funds collected would be used for developing infrastructure along the corridor, which will be open through the year for Indians and those holding the Overseas Citizen of India Card, it argued.