Karnataka gang-rape: Ministers face heat for comments
Home minister Araga Jnanendra and tourism minister Anand Singh had said the young woman should not have gone so late in the evening to an isolated place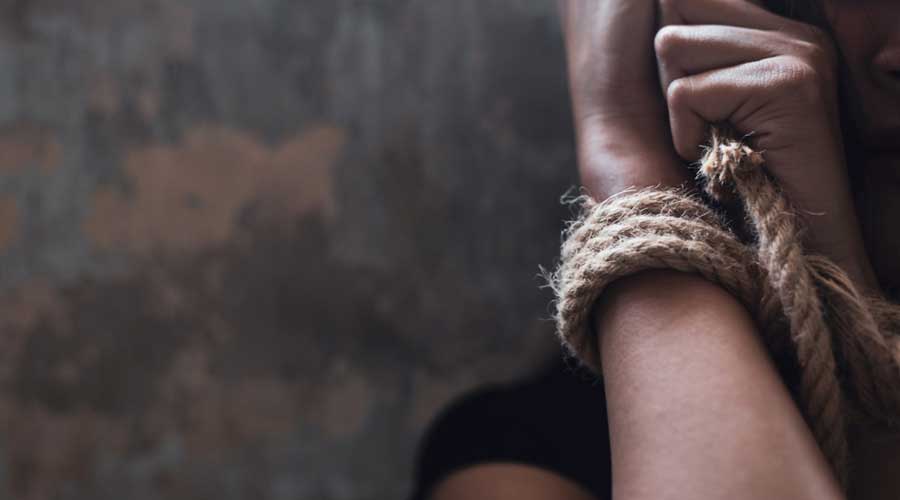 ---
Bangalore
|
Published 28.08.21, 12:47 AM
|
---
Two senior Karnataka ministers' intemperate comments in connection with a gang-rape case have triggered a furore and forced the chief minister to publicly express his disapproval.
The BJP government in the southern state has been facing criticism for failing to arrest the accused three days after the gang rape of the MBA student near Mysore.
Home minister Araga Jnanendra and tourism minister Anand Singh had on Thursday said the young woman should not have gone so late in the evening to an isolated place.
The 23-year-old MBA student from another state was gang-raped by four men who overpowered her male friend at a secluded area near Lalithadripura on the way to the Chamundi Hills near Mysore city around 7.30pm on Tuesday. The assailants allegedly assaulted the male companion, also a student, before taking turns to rape the woman.
The two had apparently gone there on a motorbike to spend some time together when they were confronted by the bike-borne attackers who first demanded money and then overpowered them and raped the woman.
However, ministers Jnanendra and Singh faced charges of insensitivity when they commented on the crime.
"The girl should not have visited such an isolated place so late. She should not have gone to that kind of a place so late," said home minister Jnanendra, whose job it is to prevent such crimes and ensure justice.
He did not stop at that, appearing to trivialise the crime of rape while commenting on the Opposition Congress's criticism of the government over the incident in Mysore.
"The rape happened in Mysore but the Congress is raping me to take political mileage," he said.
Tourism minister Singh had said: "Young lovers or newlywed couples should not visit such places."
The ministers' remarks soon kicked up a storm. New chief minister Basavaraj Bommai had to step in for damage control. He told reporters late on Thursday: "I don't approve of such statements and I have urged him (Jnanendra) to withdraw them."
Sources close to Bommai said he was "very upset" with the ministers' remarks and had cautioned everyone against making such utterances.
Soon, the home minister withdrew his comments and claimed that he had no intention to hurt anyone. "I have withdrawn the statements and had meant no harm to anyone," he said.
Singh is yet to comment on the matter.