Karnataka: Journalist Rana Ayyub booked over 'Hindu terrorists'
Police in Hubli-Dharwad registered the FIR on Friday following a complaint from Ashwath, member of an organisation called the 'Hindu IT cell'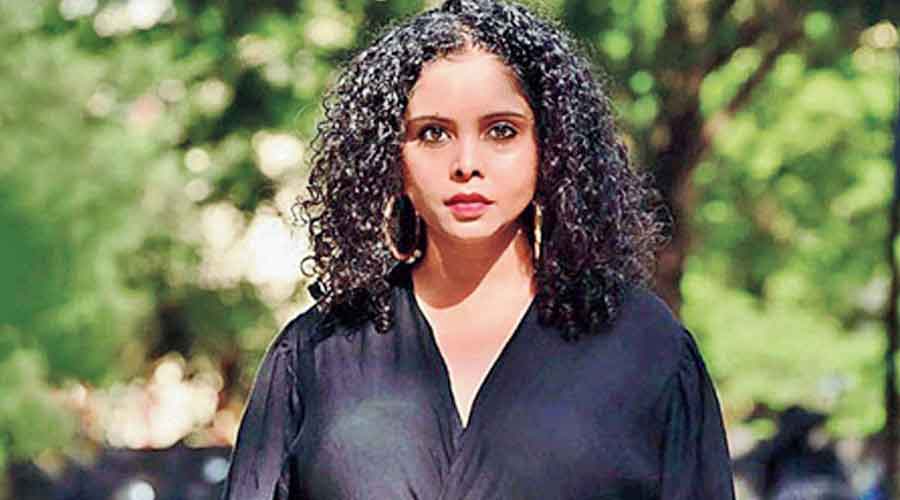 ---
Bangalore
|
Published 05.03.22, 02:57 AM
|
---
Karnataka police have booked journalist and author Rana Ayyub for allegedly describing the anti-hijab protesters in the state as "Hindu terrorists" in an interview to the BBC.
Police in Hubli-Dharwad registered the FIR on Friday following a complaint from Ashwath, member of an organisation called the "Hindu IT cell".
"A case has been booked and we will now investigate the matter," Hubli-Dharwad police commissioner Labhu Ram told The Telegraph.
Ayyub, a staunch critic of the Narendra Modi government, has been booked under the penal code's Section 295A (deliberate and malicious acts intended to outrage religious feelings), an offence punishable with up to three years in jail.
Ayyub had given the interview in early February at a time several Karnataka colleges had banned the hijab, and saffron-clad men were heckling headscarf-wearing Muslim students at many places in the state.
Her alleged remarks came after the BBC anchor said another person had earlier told the channel that the hijab was not part of the uniform for students.
A YouTube video of the interview, titled "BBC-Rana Ayyub-Hijab", has Ayyub saying in reply: "For decades, students across the religious spectrum have been wearing their symbols of faith. Sikhs wear their turban to school; Muslim girls were allowed to wear the hijab to the school.
"These girls have been wearing the hijab for a very long time — it is not for the first time — so why suddenly has this group of young Hindu vigilantes, Hindu terrorists for that matter, who are hoisting saffron flags in an education complex in Karnataka? Why are students, why are male students, furling the saffron flag in an educational institution? What does that mean?"
The complaint, lodged with the Vidyagiri police inspector on February 21, quotes extensively from the YouTube video, which was uploaded on February 10.
Recent action by a government agency against Ayyub had prompted an international outcry.
Following a complaint of money-laundering from a Hindu IT Cell activist — which Ayyub denies — the Enforcement Directorate in February attached the journalist's bank deposits.
This prompted the UN Human Rights Council to allege "legal harassment" and The Washington Post newspaper to run a full-page statement that described Ayyub as a "target of prejudiced investigations" and underscored that "the free press is under attack in India".
The Indian government responded to the UN council by saying the "allegations of so-called judicial harassment are baseless and unwarranted".
Karnataka had witnessed several days of protests by Muslims seeking their right to wear the hijab and counter-protests by Hindu students who turned up wearing saffron scarves in schools and colleges.
An interim Karnataka High Court order later restrained students from wearing any religious markings on campuses. Among the petitioners were Muslim students seeking their right to wear the hijab. The full bench of the high court has reserved the verdict.