Kargil reports from 1999: Death travels slow on muleback
How The Telegraph reported the conflict two decades ago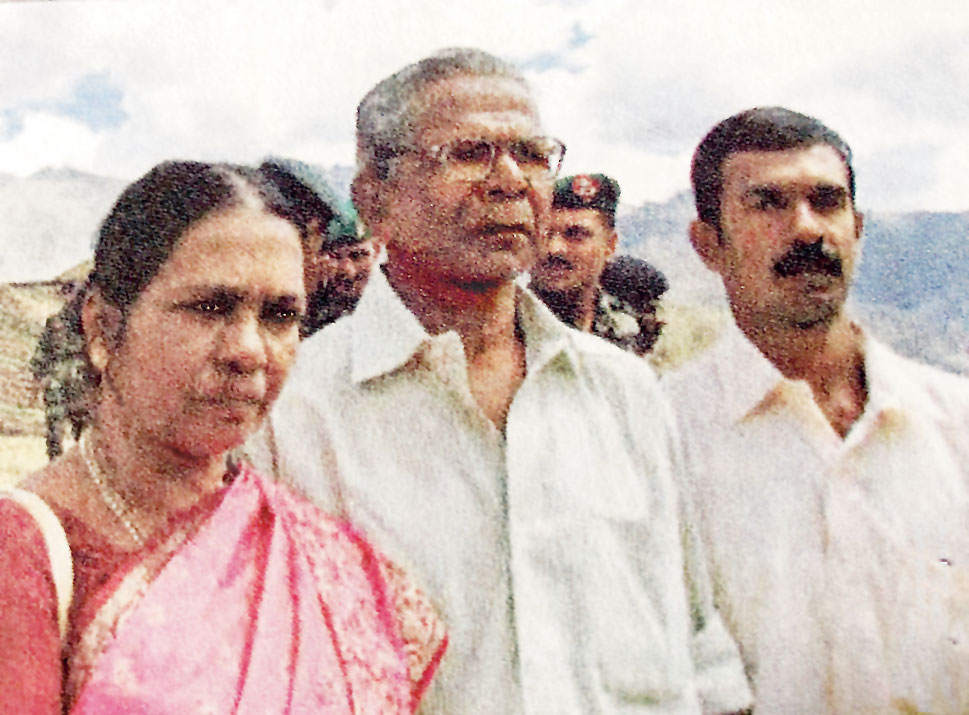 ---
Published 20.07.19, 06:27 PM
|
---
Distant death is the saddest news, when people must depart without the opportunity of even a fleeting farewell. Captain Jerry Premraj got married to his sweetheart in Thiruvananthapuram on April 22, a few weeks before hostilities began on the Kargil frontier. He died on a cold peak above Mushkoh Valley last week, a few days before the hostilities ceased.
Premraj was very far from home and fledgling family when he died but he gave even mates on the front no chance to bid adieu. He had left his artillery unit to join infantrymen going up Peak 4875 so he could guide gunfire on enemy positions. A bullet hit him on the arm and burst a vein. Normally, that would have meant a minor injury but on that height, the blown vein bled too quickly for Premraj to return alive.
"I used to think only injuries to the head, chest and stomach can be fatal," said one of his unit colleagues. "But after seeing Premraj, I have begun thinking differently. Death just comes where it has to, when it has to."
Today was the day after the ceasefire; the business of death was supposed to have been over last night. But then, in these mountains, death has a lag time; it could be a while before the news gets to you because it mostly trots slowly down on muleback. There were three of them approaching the Drass roadhead from the Mushkoh hills this overcast morning. Each had a soldier on its back and each soldier was dead. Their mates, conducting the silent cortege to base, were downcast. One of them had his arm in a sling; and all of them looked dazed. Like they did not know what was happening to them. Did it matter that the hostilities on the frontier were over? "What do we know about all that?" said the jawan with his arm in a sling. "For some of us, it is over anyhow. My friends are dead and we could have been too."
These were men from a Jat Regiment, who have taken on some of the fiercest battles in this war and incurred the heaviest losses. "Many of my unit men are still up. They are going to be a little upset if they are told the war is over. We were just getting ready to give them a beating," the jawan said. And then, pointing to his dead mates, dumped on the mules like ugly saddle-straps, he said: "We have to take some sort of revenge for what they have done to us."
He talked of recovering from his injuries — his arm had been grazed by shrapnel — and going back up again to fight along his unit. "We should keep this right on till they are pushed out. Have you ever seen anyone politely ushering out an armed intruder who got into your home?"
But elsewhere in the battlezone, there was also evidence of relief among soldiers. Though it was dyed deeply with caution. "If they genuinely go back and we can march up to the LoC unhindered, this is probably a good idea," said an artillery major at Pandrass. "But will they do that honestly? Disengagement should not mean we cease fire and they continue sitting where they are. Or even try to infiltrate down other routes."
The Mushkoh Valley, for instance, has ridge routes running into Sonemarg and further down the Kashmir Valley; the possibility of some militants using the absence of Indian fire to slip into the valley is not being ruled out even by military commanders in the area.
"They could take undue advantage of a ceasefire from our side to employ other strategies for infiltration," an officer in Drass said. Indian guns had been falling silent late last night and this morning there wasn't a shot heard anywhere. But disengagement is perhaps a misnomer of a term for what is happening here. What, in fact, is taking shape all along the Drass-Kargil frontier is a permanent engagement of sorts. With the shock they have been given, the military is no longer easy with the idea of vacating winter posts or even letting down the guard along NH 1A.
Till last winter, the army used to pack up for the winter months from positions in Drass and Kargil. But no longer. "We have to remain here, even if there is 100 feet of snow," said an artillery colonel. "It will mean a lot of money and a lot of hardship but that is what we have earned by being too relaxed and lackadaisical. This has forever been a mischievous frontier. We should have been more vigilant," he added.
More and more troops and artillery are moving into Drass and Kargil. Even as news of disengagement reached the frontiers, troops and their officers were busy carting heavy war equipment in from the Zoji La. New gun areas were being dug and new kinds of armour, like small mobile rocket launchers, being positioned.
An officer looked back surprised when asked why reinforcements were still pouring in if the conflict had been called off. "Well, of course, because we don't want another Kargil happening in Kargil. If we are not prepared to sit here, what did we lose all those men for?"
Must it always take death to teach us lessons?
Sankarshan Thakur in Mushkoh
This story was first published in The Telegraph in 1999