Kapil Sibal picks holes in CBI case
He highlighted that bureaucrats involved in the grant of the clearance to INX Media in 2007 had not been arrested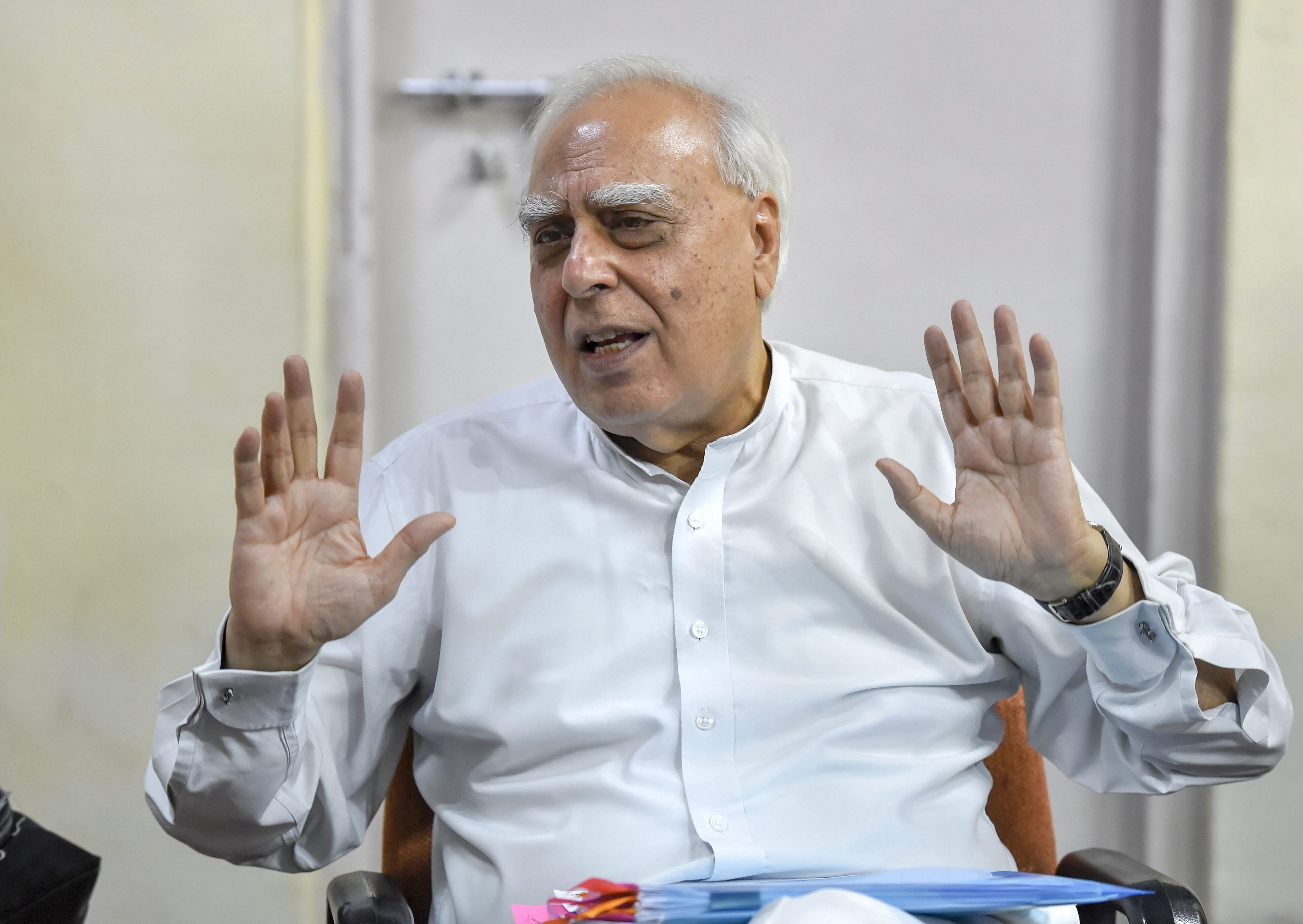 ---
---
Senior advocate Kapil Sibal on Thursday told a special CBI court that the circumstances of P. Chidambaram's arrest suggested the case against him had "nothing to do with evidence but with something else".
He said the former finance minister had never skipped interrogation, and questioned the timing of his arrest claiming the investigation had already been completed.
"(The) investigation is complete (and the) draft chargesheet is ready. Sanction (for the chargesheet) was sought," Sibal said.
He further highlighted that the bureaucrats involved in the grant of Foreign Investment Promotion Board clearance to INX Media in 2007 had not been arrested. Chidambaram, who was finance minister at the time, is being probed for alleged corruption in the grant of the clearance.
"FIPB approval is given by six government secretaries; none has been arrested. One of them later became Governor of the Reserve Bank and another, the CEO of the government's think tank Niti Aayog," Sibal said.
"If FIPB approval was wrongly given, why has the CBI not acted against the six secretary-level officers who were part of the FIPB? Why only against Chidambaram? It's because the motivation is something else."
Sibal told the court that Chidambaram's son Karti had been named in the FIR and had already been given bail by Delhi High Court. "Why should Chidambaram be under arrest?" he asked.
"Circumstances show that this is a case which has nothing to do with evidence but with something else. If there is a money trail, where is that money, how was it transferred, in whose bank account was it deposited?"
Solicitor-general Tushar Mehta, representing the CBI, told the court that Chidambaram had been evasive in his replies relating to money-laundering in connection with the case, and that the agency needed to confront him with co-accused and witnesses.
Chidambaram wanted to speak to the judge but Mehta objected, underscoring that two lawyers — Sibal and Abhishek Singhvi — had already spoken on his behalf.
Mehta said the CBI was dealing with a man "who is literate, knows the nuances of the law and has been completely evasive".
Agency sources said the case against Chidambaram and Karti had been built on the basis of statements from Indrani Mukerjea, wife of former media baron Peter Mukerjea. The couple used to helm INX Media.
Indrani, currently in jail in connection with the murder of her daughter Sheena Bora, has turned approver in the INX Media case.
"Indrani has said Chidambaram instructed her and Peter to help Karti in his business in exchange for the approval for foreign direct investment to INX Media," an official said.
He said Indrani had claimed that she met Chidambaram in his office and later his son in a five-star hotel in south Delhi, where she was asked to pay Karti through a deposit with a foreign bank account.
When this point was raised in court, Singhvi argued: "This case is based on a case diary and a statement of another accused. 'Approver' is a status and not evidence in a case."
A CBI officer dismissed Chidambaram's contention that he cannot be arrested because he has not been named in the FIR.
"An FIR is registered in respect of the commission of an offence; the offenders are identified during the (subsequent) investigation," he said.
A CBI team under deputy superintendent R. Parthasarthy is leading the probe.
CBI officers had dramatically scaled the boundary walls of Chidambaram's home to arrest him late on Wednesday night, soon after he had addressed a news conference denying any wrongdoing.
Earlier in the day, the Supreme Court had denied him urgent hearing of his plea for anticipatory bail while also declining to stay the previous day's Delhi High Court order that had refused such relief.