Tiwari murder finger at 'BJP leader'
Police have arrested 5 young Muslims from Gujarat and one from Maharashtra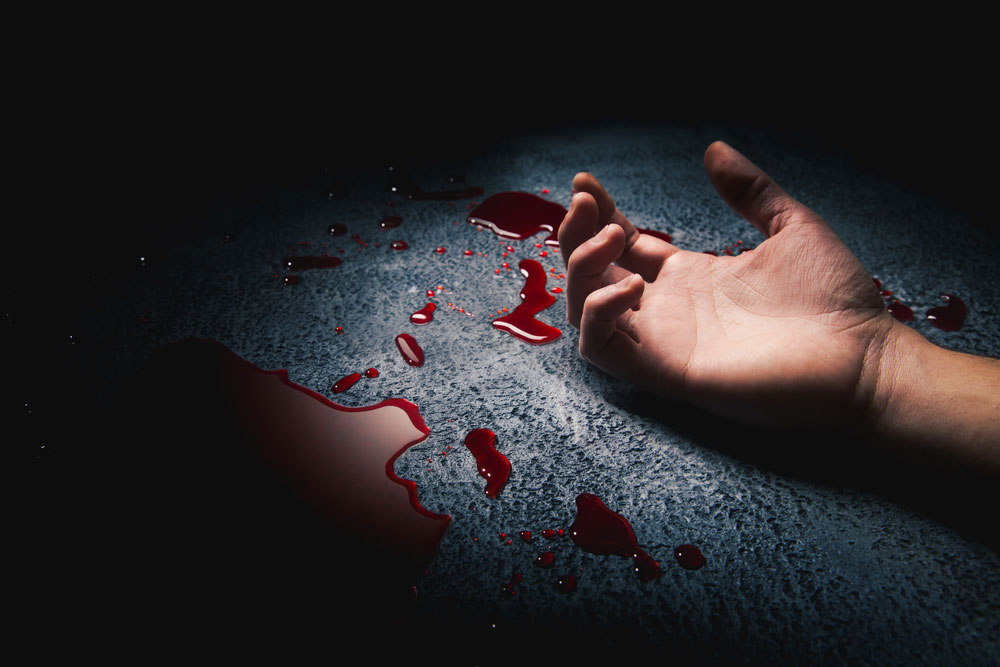 "My husband had on October 17 expressed fear before officers from Naka (police station) in Lucknow that a BJP leader was planning to kill him. The police didn't take the complaint seriously and he was killed the next day. The police are now ignoring my complaints against this politician."
(Shutterstock)
---
Lucknow
|
Published 28.10.19, 10:29 PM
|
---
The wife of slain pro-Hindutva politician Kamlesh Tiwari on Monday alleged the police investigation was "going in the wrong direction" and appeared to implicate an unnamed BJP politician into her husband's assassination.
Police have so far arrested five young Muslims from Gujarat and one from Maharashtra in connection with the October 18 murder of Tiwari, president of the fringe outfit Hindu Samaj Party, at his office-cum-home in Lucknow.
"The government is ignoring my demand to hand the case over to the National Investigation Agency. I'm not satisfied with the probe by the Uttar Pradesh police. It's clear the investigation is going in the wrong direction," Kiran Tiwari told reporters here.
"My husband had on October 17 expressed fear before officers from Naka (police station) in Lucknow that a BJP leader was planning to kill him. The police didn't take the complaint seriously and he was killed the next day. The police are now ignoring my complaints against this politician."
Kiran did not name the BJP politician, but she and her mother-in-law Kusuma Ramshri had earlier linked Shivkumar Gupta, a BJP politician from Tiwari's home district of Sitapur, to the murder.
They had alleged that Gupta had had his eye on the plot on which a Ram Janki temple stood in Mahmoodabad, their home village. The temple's management lay in Tiwari's hands.
Gupta has denied any link to the murder, claiming to have been a close friend of Tiwari's.
State police chief O.P. Singh has said he has not received any complaint against any BJP leader in connection with Tiwari's assassination.
Kiran also complained that the Rs 15 lakh the Yogi Adityanath government had given her as compensation was too little.
"The (erstwhile Akhilesh Yadav) government gave Rs 50 lakh to the victim of the Dadri lynching but it's only Rs 15 lakh for us," she said.
A mob had lynched Mohammad Akhlaque Saifi of village Bisara in Dadri in 2015 on unsubstantiated suspicion of caw slaughter and storage of beef.
Gujarat police have arrested Shaikh Ashfaq Hussain, a medical representative, and Moinuddin Pathan, a food delivery man, in Surat on the charge of killing Tiwari.
Three other Surat residents — tailor Rashid Ahmad Pathan, 23, cleric Mohsin Sheikh Salim, 24, and footwear shop assistant Mohammad Faizan, 21 — have been arrested on suspicion of plotting the murder in revenge for a sectarian slur Tiwari had voiced in 2015.
Maharashtra police have arrested Sayeed Asim Ali, a youth from Nagpur, for his alleged involvement in the conspiracy. O.P. Singh had described the alleged plotters as "self-radicalised".
Street CCTV footage shows two men in saffron kurtas and jeans walking from the direction of Tiwari's home minutes after the murder. Saurashtrajeet Singh, a servant of Tiwari, has apparently confirmed that the same two men had arrived to meet Tiwari in his office shortly before he was killed.
Saurashtrajeet says he had stepped out to buy cigarettes for the guests when Tiwari was shot and stabbed.