Job quota plan for Kannadigas
The Karnataka bill in the works does not cover the infotech and biotechnology sectors that attract workers from across the nation and even abroad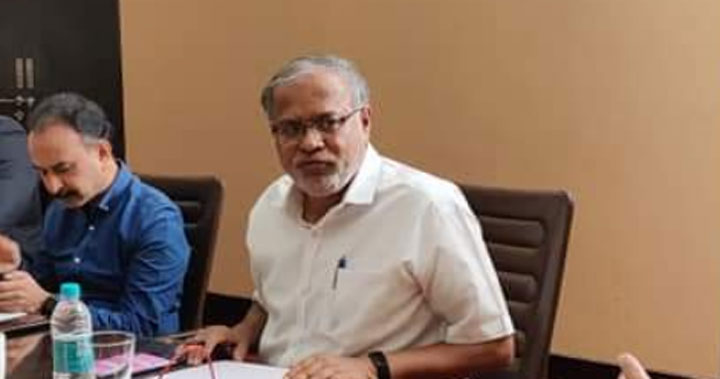 ---
Bangalore
|
Published 08.02.20, 07:45 PM
|
---
The Karnataka government is working on a draft legislation to ensure that at least 75 per cent of workers in certain categories at industrial units are Kannadigas, following a model neighbouring Andhra Pradesh had set.
A source in the BJP-led state government said the Karnataka Employment of Local Candidates in Factories, Shops, Commercial Establishments, MSMEs and Joint Ventures Bill was based on complaints from pro-Kannada groups.
"We have been receiving complaints about Kannadigas losing out in the job market. The Congress government had also proposed job reservation for Kannadigas," said the official who asked not to be named.
The Andhra Pradesh government had in July last year made it mandatory for existing and upcoming industries in the state to reserve 75 per cent jobs for local people, far exceeding the 50 per cent cap the Supreme Court had prescribed.
The Karnataka bill in the works does not cover the infotech and biotechnology sectors that attract workers from across the nation and even abroad.
It was not immediately clear if the bill would be tabled before the Assembly in the ongoing budget session.
The state government's purported plan to reserve jobs for local people comes at a time the labour department has issued a notification suggesting that any person from any state who has lived in Karnataka for 15 years and speaks, reads and writes Kannada would be considered a Kannadiga.
Labour minister Suresh Kumar did not respond to calls but soon after the notification had been issued earlier this week, he had dismissed suggestions of discrimination.
"I feel it is a fair requirement for people in Karnataka to speak, read and write Kannada," he had told reporters.
Earlier, Congress chief minister P.C. Siddaramaiah had proposed a bill to make it mandatory for all establishments, except IT and biotech companies, to set aside 100 per cent of blue collar jobs for Kannadigas.
Asked about the reservation plan, Meenakshi Sundaram, state general secretary of the CPM's labour arm Citu, said: "We are always for employment for all, with preference to the local people. But where are the jobs?"
"I would rather ask the government to make sure workers get sufficient wages to attract local jobseekers. But sadly, employers have only profit in mind and get workers from the northern and eastern states offering lower-than-normal wages," Sundaram told this newspaper.
Pro-Kannada organisations, on the other hand, were unhappy with the 75 per cent reservation plan. "I know about this bill the state government is drafting. But we have for long been demanding 100 per cent reservation in the Class D, C and B categories," said Shivananda Gundannavar of the IT-BT Kannada Balaga (group), an organisation that wants reservation even in the tech sector.
"We want at least 30 to 40 per cent reservation (in the IT-BT sector)," Gundannavar said on Saturday. "This is one of the reasons why we are protesting tomorrow."
The organisation has scheduled a demonstration at the Town Hall on Sunday to press the government to pass the bill.