Jharkhand govt initiates brand for forest products
The measure aims to make farmers self-reliant by promoting agricultural produce on a national and international platform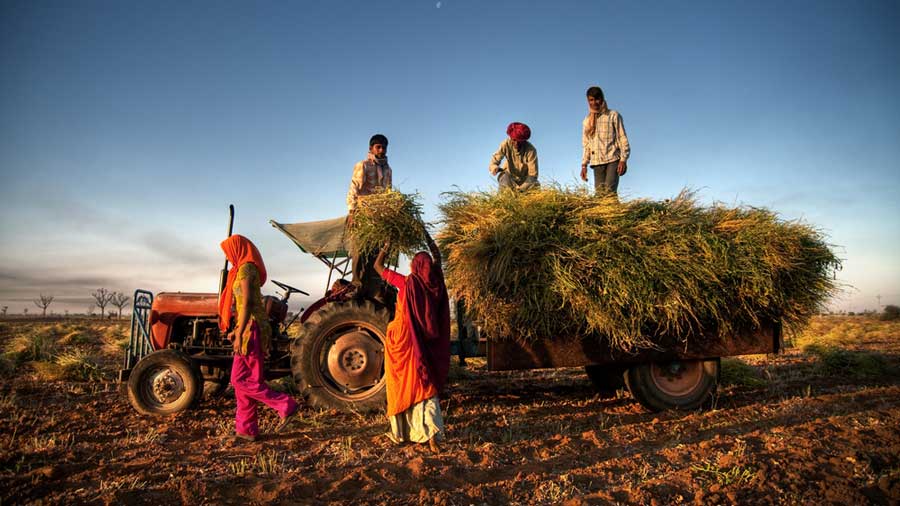 Representational image.
File Picture
---
Jamshedpur
|
Published 25.02.23, 03:50 AM
|
---
Jharkhand has taken the first step in es­tablishing a strong brand for agriculture and forest prod­ucts with the formation of Sido-Kanho Agriculture and Forest Produce Federation. The federation will help market and process forest products and ensure that rural farmers become self-reliant.
"This is the first such in­itiative in the state to make a strong brand for agriculture and minor forest produce. The basic purpose is to integrate the cooperative sector with ag­riculture and forest products and add value to the products of rural farmers and help in promoting it on a national and international platform," said the registrar of cooperative so­cieties, Jharkhand, Mrityun­jay Kumar Baranwal.
Sources in the chief min­ister's secretariat said senior forest officer Sanjeev Kumar had been appointed as the chief executive officer of the federation while deputy reg­istrar of cooperative societies, Jaiprakash Sharma, has been made additional officer. Chief minister Hemant Soren will be the chairperson.
"A private agency compris­ing experts M/s Better World Foundation has been made project monitoring unit (PMU) for the federation. They will be making plans in capacity building of cooperative socie­ties of rural farmers, linking their marketing with IT-ena­bled services (ITeS) and also plan for marketing and stor­age of forest and agriculture products at district and state levels," the sources said.
"The concept of the union has been set in motion under the directive of chief minis­ter Hemant Soren and named after tribal martyrs Sido and Kanho. The objective is to bring all the farmers and for­est produce collectors under one umbrella and ensure the strengthening of the rural economy," said Sharma.
Jharkhand boasts of an abundance of lac, tassar, honey, tamarind, chironji, sal seed and mahua. "Even then, the farmers of the state are not able to get fair prices for their produce and have to sell them at throwaway prices to middlemen. The for­mation of the union is a step to ensure economic prosperity and self-reliance for the farm­ers," said Sharma.
The process of modernis­ing all the Primary Agricul­tural Credit Societies (PACS) and Large Area Multi-Pur­pose Society (LAMPS) has been initiated with the target of providing a fair price and market for forest produce.
"Workshops will be or­ganised in all district head­quarters for the promotion of livelihood-related agriculture and forest produce through cooperatives. Already a work­shop was done in Ranchi on February 17.
Soon after the workshops, member­ship drives will commence connecting all the PACS/ LAMPS. The government also plans to provide training fa­cilities to the members of LAMPS/PACS across the state for their agriculture-related pursuits and produce," said an official.