Investigation into ploy to implicate CJI begins
The probe is being led by former Supreme Court judge A.K. Patnaik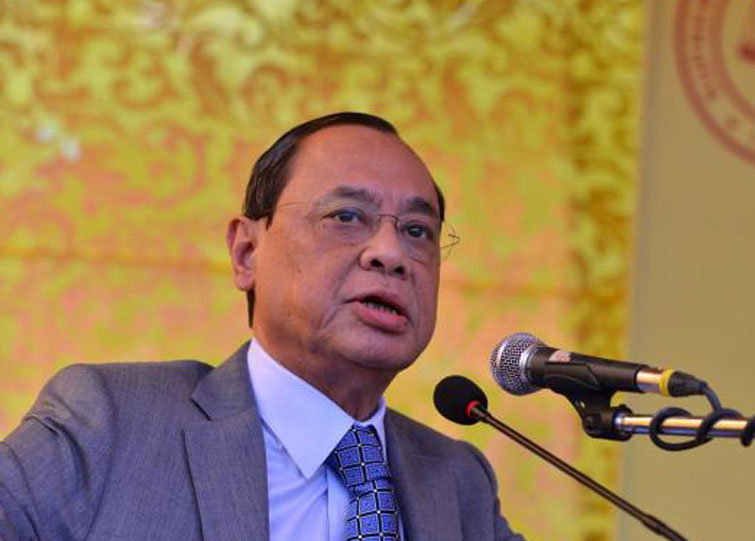 Chief Justice of India Ranjan Gogoi
Picture by Prem Singh
---
New Delhi
|
Published 09.05.19, 01:51 AM
|
---
Former Supreme Court judge A.K. Patnaik on Wednesday began his probe into the alleged larger conspiracy by a purported corporate-underworld-fixer nexus to implicate Chief Justice of India Ranjan Gogoi in a false sexual harassment case.
Justice Patnaik met a large number of CBI, IB and Delhi police officers at his house in Hauz Khas Enclave.
The former Supreme Court judge was on April 25 appointed to the one-man committee to investigate the allegation of a possible larger conspiracy. He refused comment when asked about a timeframe for completing the probe.
Justice Patnaik did not start his investigation earlier because he wanted to wait till the three-judge in-house panel headed by Justice S.A. Bobde submitted its report. The panel on May 5 gave a clean chit to Justice Gogoi.
"Yes, I have commenced my probe. I have not fixed any timeframe, but I hope to complete it soon," Justice Patnaik told The Telegraph in New Delhi on Wednesday.
The former judge indicated that if necessary he might finish the investigation at the earliest and submit a report during the summer vacation.
The Supreme Court will close for the summer break on May 13 and reopen on July 1. "Otherwise, if the probe extends, I will submit my report immediately after the court reopens," Justice Patnaik said.
"Yes, I will go into all questions, including the larger conspiracy," Justice Patnaik said.
The former judge said the Supreme Court registry had forwarded him various correspondence, including the materials and affidavit filed by advocate Utsav Bains who had claimed that he was approached by a middleman and offered Rs 1.5 crore to hold a media conference to malign the Chief Justice of India on behalf of the dismissed employee who has levelled the allegations of sexual harassment.
On April 25, the apex court bench of Justices Arun Mishra, R.F Nariman and Deepak Gupta said the judiciary could not be "remote-controlled" and asserted that it would "go to the root of the conspiracy", appointing Justice Patnaik for the probe.
The bench had made it clear that Justice Patnaik's probe would not "affect" the in-house panel headed by Justice Bobde, which was set up to examine the veracity of the woman's allegations.