Indian wage floor lower than Pakistan's: Report
Informal workers in India suffered a 22.6% fall on the back of the national lockdown spanning 40 days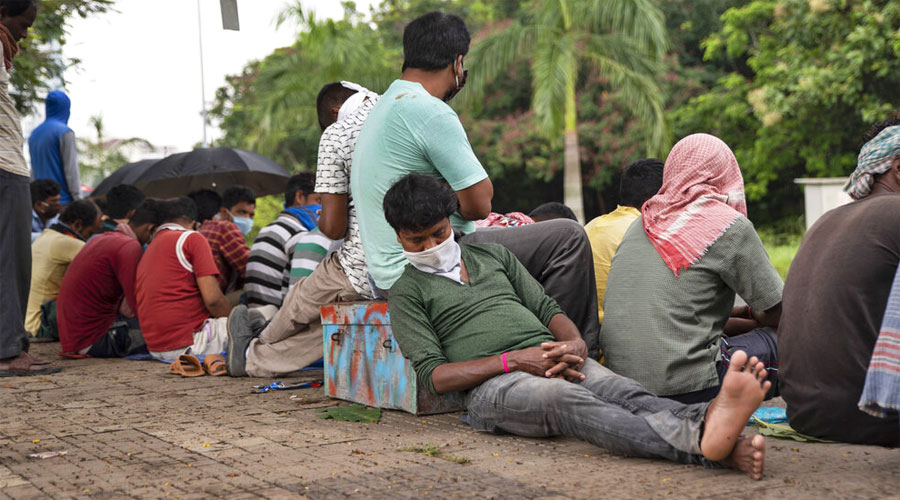 ---
---
The gross minimum wage in India was lower compared with Pakistan, Sri Lanka and Nepal last year, a report by UN's labour arm says.
It adds that with hardly any wages paid during the first two phases of the national lockdown, spanning 40 days, informal workers in India suffered a 22.6 per cent fall in wage earnings for the year. Formal-sector workers were better protected, undergoing wage losses of 3.6 per cent.
For countries that have multiple minimum wages across regions or sectors, unlike India's nationwide floor wage of Rs 176 a day, the Global Wage Report 2021, issued by the International Labour Organisation on Wednesday, considered the median value (the middle figure in a series).
It found that the global median value of the monthly minimum wage was equivalent to Rs 9,720. In India, it was Rs 4,300, Pakistan (Rs 9,820), Nepal (Rs 7,920), Sri Lanka (Rs 4,940) and China (Rs 7,060).