India-China disengagement: 'Buffer zones' begin to bite, livelihood of locals hurt
Military veterans have for months castigated the Modi government for 'ceding' further territory to Chinese instead of insisting on a return to status quo of April 2020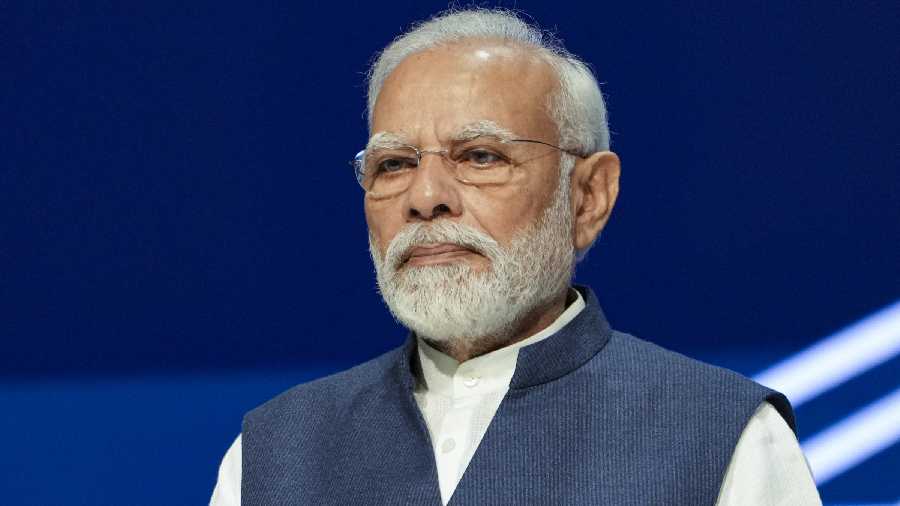 ---
New Delhi
|
Published 01.11.22, 02:33 AM
|
---
After military veterans, elected representatives in Ladakh have begun expressing concern at India agreeing to no-patrolling "buffer zones" within its territory as part of the disengagement process with the Chinese, saying this has hurt the livelihoods of local Indians.
Konchok Stanzin, Independent member of the BJP-ruled Ladakh Autonomous Hill Development Council -– the region's highest elected body -– has said the creation of the buffer zones has blocked local people's access to grazing land for their livestock.
"Kugrang Valley, TharsangLa, Kuila, Anela, Adambase, Balcktop, Bomptop, Helmettop. Gurunghill, Rezangla, Richenla, Mukpare, (on the) Indian side have become buffer zones. Failed to maintain pre-April 2020 status quo due to which nomads lost huge grazing areas. The main sufferer is nomads," Stanzin tweeted on October 29.
As part of the disengagement agreements in Ladakh, Indian and Chinese troops have retreated by equal distances from the flashpoints of the Galwan Valley, Pangong Lake, Hot Springs and Gogra, leaving demilitarised buffer zones in between. This means the Chinese still remain within the India-claimed lines they have transgressed while India has given up control over more territory that it claims as its own.
Military veterans have for months castigated the Narendra Modi government for "ceding" further territory to the Chinese instead of insisting on a return to the pre-transgression status quo of April 2020.
Another member of the Ladakh Development Council, who asked not to be quoted, echoed the veterans.
"It's shocking that we are losing our land in the name of creating buffer zones. The Chinese are eating into our territory," he told The Telegraph over the phone.
"With pastures declared buffer zones, people in the border villages are the worst sufferers as most of them earn their livelihood from Pashmina goats and other livestock. They have now lost their right to graze their livestock," he said.
The buffer zones are 3km wide in the Galwan Valley, 10km at the Pangong Lake and 3.5km each at Gogra and Hot Springs. No disengagement agreement has been struck yet relating to the remaining friction point, the strategic Depsang Plains.
Chushul, the area Stanzin represents, is close to the south bank of the Pangong Lake, where a buffer zone was created early this year.
Defence ministry officials' stock response has been that the "buffer zones are temporary, and India has not given up its right on those areas".
Military veterans, however, fear that the Chinese plan to turn the buffer zones into "a new status quo" and would not go back to the April 2020 status quo.
The Indian and Chinese armies have been locked in standoffs at multiple points in eastern Ladakh since May 2020. The Chinese are said to be entrenched up to 18km inside India-claimed lines at some places, and to have taken over close to 1,000sqkm of India-claimed territory.