IMA wants Ayurveda surgery order junked
Senior IMA executives have said the notification would allow widespread mixing of medical streams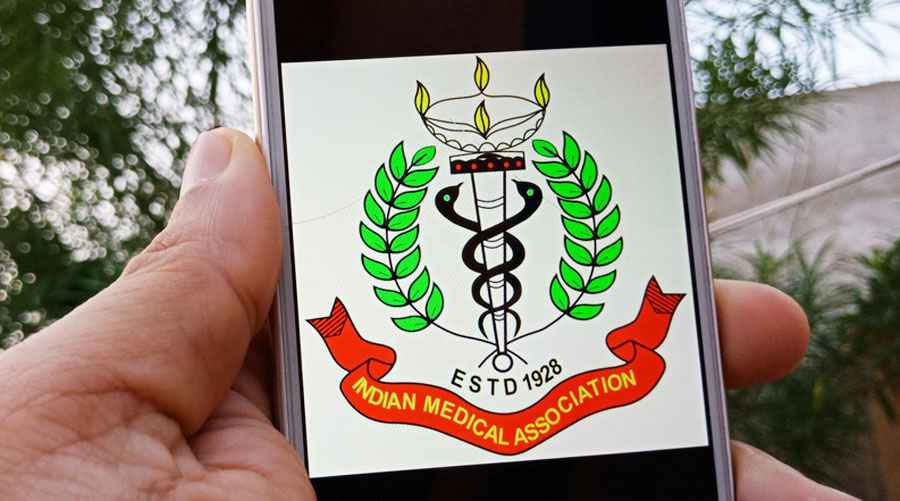 ---
---
India's largest body of modern doctors on Tuesday asked the Centre to withdraw last week's gazette notification listing procedures that Ayurvedic surgeons could perform, announcing plans to oppose what it views as the Narendra Modi government's efforts to mix different medical systems.
The Indian Medical Association said the notification that had listed 39 general surgical procedures and 19 ear, eyes, nose and throat procedures along with other recent moves by central government agencies would deny patients the choice of opting for specific medical systems.
While postgraduate Ayurvedic surgeons with MS degrees in shalya tantra (general surgery) or shalakya tantra (specialised surgery) have performed surgeries for years, the November 19 notification from the Central Council of Indian Medicine has specified 58 permitted procedures.
The IMA, a body that represents over 320,000 medics, has said the notification lists multiple procedures such as abdominal, cataract and nasal surgery, that require competencies that "squarely fall under the ambit, authority and jurisdiction" of modern medicine.
Members of the CCIM board of governors have said postgraduate Ayurvedic surgeons are adequately trained and perform some of the listed procedures in Ayurvedic hospitals. But senior IMA executives have said the notification would allow widespread mixing of medical streams.
"What is being practised now on a limited scale in a few centres of excellence could now become widespread," said R.V. Asokan, the IMA's general secretary. "At some of these centres, they take lateral help of modern medical doctors and drugs — this is cheating," Asokan told The Telegraph.
Ayurvedic surgeons concede that they use modern medical tools such as anaesthetics and antibiotics whenever considered necessary during Ayurvedic surgery. The IMA has described the notification as an "irresponsible" initiative that could place thousands of patients at risk.
The IMA's central working committee said it had consulted the association's 28 state branches to determine the "quantum and timing" of an "all-India response" to the government's moves no later than December 2.
The CCIM's notification should not be seen in isolation, the IMA said in a statement on Tuesday. The National Education Policy 2020 released earlier this year mentions medical pluralism and lateral movements that could lay the foundation for mixing traditional and modern medical systems.
The IMA also said the Niti Aayog, the government's apex think tank, had formed expert panels in medical education, medical practice, public health and research that appear to be aimed at integrating different medical systems.
"The patient's choice to choose between systems of medicines is being taken away through such attempts to mix medical systems," Asokan said. "Today, patients can choose whether they want to consult modern medical doctors or qualified doctors from other medical systems — such mixing will deny patients this choice."
Some doctors fear that efforts to mix traditional and modern medicine could also erode India's leadership and legacy in modern medicine. "India offers modern medical care of international standards and well-reputed Indian doctors serve worldwide," said Rajan Sharma, the IMA's national president.
However, sections of doctors and public health experts believe appropriately trained Ayurvedic doctors and surgeons could play a significant role in health care, particularly in areas and circumstances where there are shortages of modern medics.
"Many of the 58 procedures listed in the CCIM notification such as traumatic wound management, suturing, drainage of absecces, or intubation could be done by paramedics," said a senior surgeon in a government hospital.