Iltija awaits detention data
Iltija Mufti had written to Union home secretary on her mother's behalf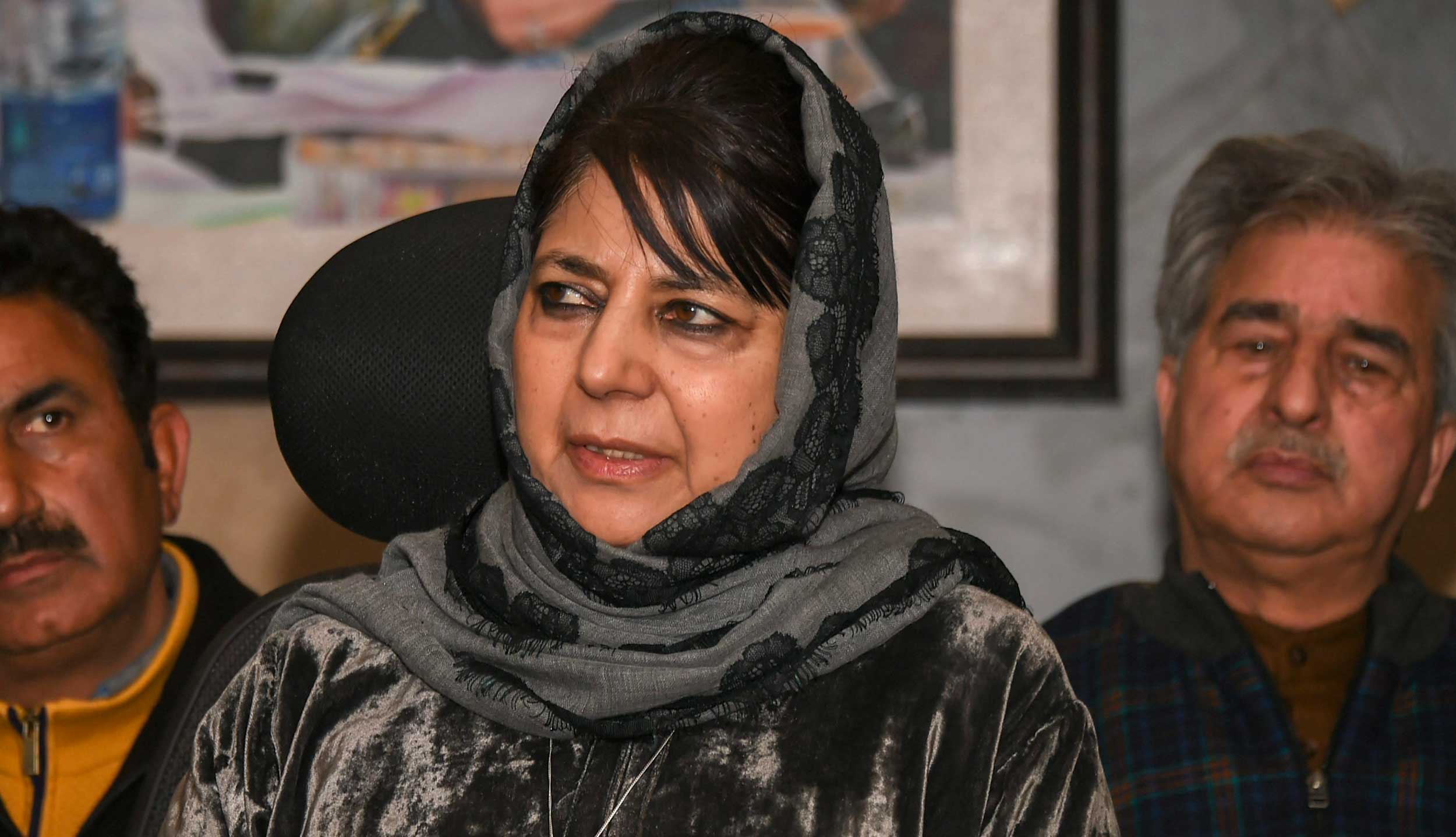 ---
New Delhi
|
Published 20.09.19, 09:45 PM
|
---
Iltija Mufti, daughter of Mehbooba Mufti, on Friday said she had written to Union home secretary Ajay Kumar Bhalla on her mother's behalf seeking the number of people detained in Jammu and Kashmir since August 5, but had yet received no response two days on.

In the September 18 letter to Bhalla and the Jammu and Kashmir home secretary, written from Chennai, Iltija had also complained that Mehbooba was not being allowed to meet anyone apart from close family members and had no access to the media.
"I, Iltija emailed the Home Secretary of GOI & Home Secretary of J&K on 18th September seeking certain information for my mother, Ms Mufti. I am still awaiting a response," she tweeted on Friday from her mother's Twitter handle, also sharing the three-page letter.
In a separate tweet, she wrote: "Ms Mehbooba Mufti, former Chief Minister J&K to whom this twitter handle belongs, has been detained since 5th August 2019 without access to the account. This handle is now operated by myself, Iltija daughter of Ms Mufti with due authorisation."
The Supreme Court had allowed Iltija to meet her mother on September 5. In her letter, Iltija wrote that during the meeting, Mehbooba had expressed concern at the number of detentions and arrests, particularly at the reports of the detention of children, since August 5.
"The number of residents of the state of J&K who were detained/arrested or placed under house arrest on or after 05.08.2019. Please provide this information tabulated by district and police station, and their current status (eg 'detained', 'released' or 'under house-arrest', etc)," she wrote in the letter.
She also sought details of the detainees moved out of the state, the number of deaths, the number of people booked under the Public Safety Act and a list of areas that were still under prohibitory orders.
"I am reiterating here that I am not a politician or a person with political affiliation. I am doing this on behalf and for my mother who is a politician, and a president of a registered political party," Iltija wrote.
Mehbooba has been put in jail along with many other political leaders, including fellow former chief minister Omar Abdullah.
Another former chief minister, Farooq Abdullah, has been under house arrest. Last week, the government invoked the Public Safety Act, which allows detention without trial for up to two years, against him.