House IT panel being taken from Cong: Adhir
Chowdhury said if the IT panel was being taken away, the government should give chairmanship of the external affairs committee to the Congress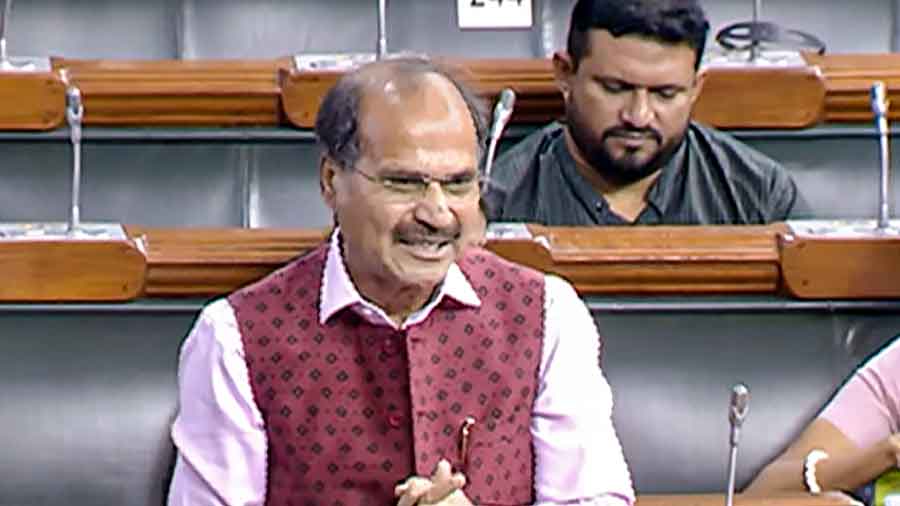 Adhir Chowdhury.
File photo
---
New Delhi
|
Published 25.09.22, 12:44 AM
|
---
The Congress has demanded the chairmanship of the Parliamentary Standing Committee on External Affairs after the Narendra Modi government is said to have conveyed to it that a BJP leader would head the Standing Committee on Information Technology that is now chaired by Shashi Tharoor.
The Standing Committee on Information Technology has acquired greater importance because of the increasing power and reach of social media. The Congress leader in the Lok Sabha, Adhir Chowdhury, had strongly objected to the "unilateral decision" to take the stewardship of the committee away from the Opposition party, describing it as a violation of established parliamentary conventions.
Chowdhury wrote to the Lok Sabha Speaker again on Saturday accusing the government of reducing the parliamentary standing committees to a farce and removing Opposition leaders from chairperson's posts because the current dispensation can't tolerate independent functioning.
He said the government didn't reply to multiple letters he had sent earlier but orally conveyed to him that the Standing Committee on Information Technology would be headed by a BJP leader.
Chowdhury explained in his letter on Saturday that most of the important committees — home, defence, external affairs and finance — are traditionally led by Opposition leaders. Chowdhury said if the IT panel was being taken away, the government should give chairmanship of the external affairs committee to the Congress.
He said the committee on home was also being taken away from the Congress and given to another Opposition party.