House divide blurs as govt disagrees with SC
We need to have institutional respect for all the institutions of the country: Ravi Shankar Prasad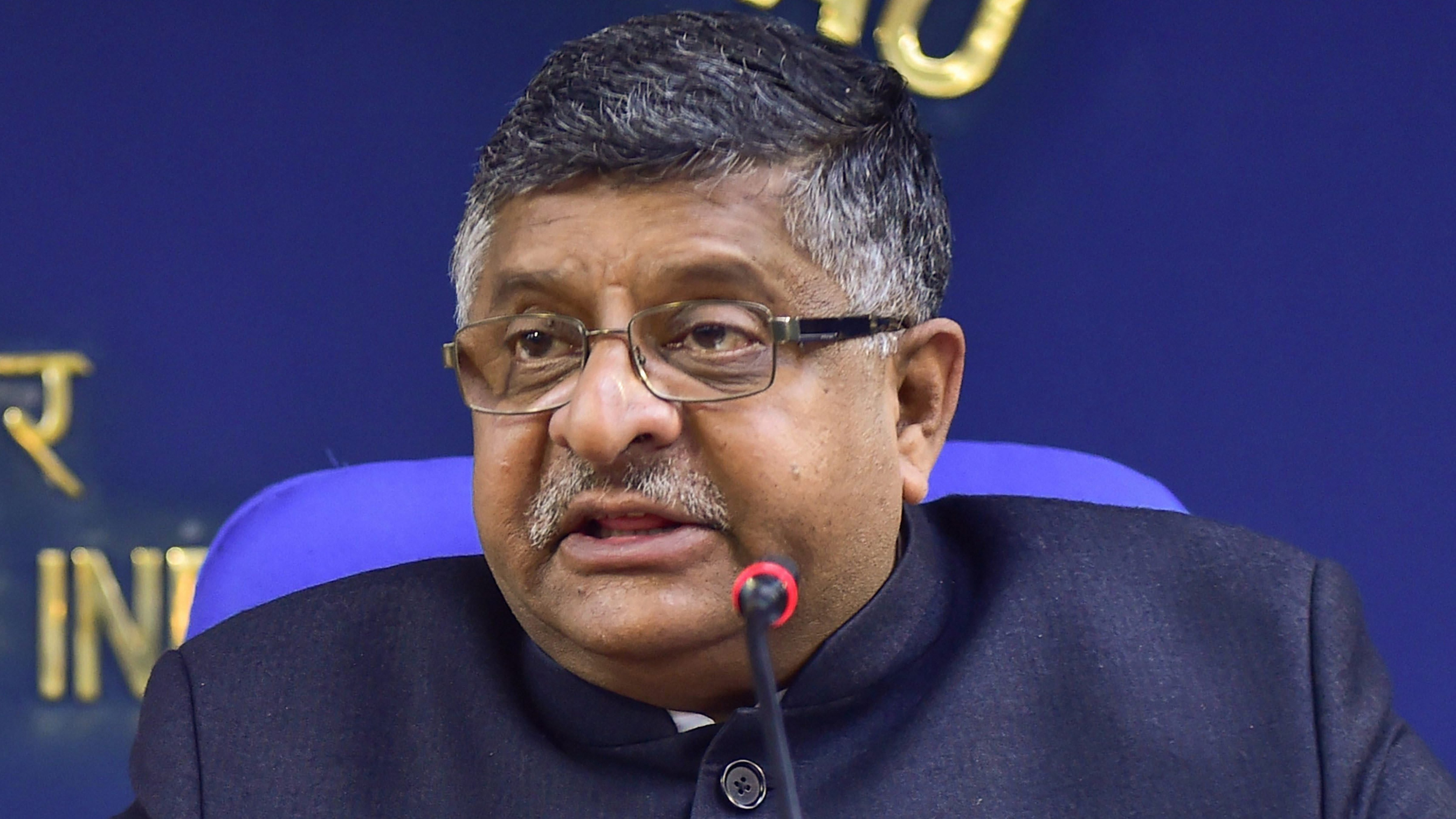 Union law minister Ravi Shankar Prasad
(File photo)
---
New Delhi
|
Published 06.02.20, 09:33 PM
|
---
Union law minister Ravi Shankar Prasad on Thursday frowned on the Supreme Court's endorsement of a suggestion to substitute the Speaker of the Lok Sabha and Assemblies with a tribunal to decide disputes concerning disqualification of elected members.
The stand found support from the Opposition Congress, too.
"With the greatest respect to the honourable Supreme Court, those sweeping comments against the presiding officers were surely avoidable," Parasad told the Rajya Sabha.
"We need to have institutional respect for all the institutions of the country. The presiding officers of the legislature are equally important functionaries in the constitutional process. I must place it on record," Prasad said after the issue was raised by the DMK's P. Wilson.
Wilson later told The Telegraph that he raised the issue against the backdrop of the pending disqualification application filed by the DMK in 2017 against Tamil Nadu deputy chief minister O. Paneerselvam and 10 other MLAs under the anti-defection law.
On Tuesday, the Supreme Court had asked Tamil Nadu Speaker P. Dhanapal to inform it by February 14 the time by which he would take a decision on the disqualification application.
A three-judge bench took the prima facie view that the Speaker was bound by its recent decision that any such decision on disqualification must be taken within three months.
Congress leader Anand Sharma agreed with the law minister. "I agree with the honourable law minister on this. This is a serious matter. It is a transgression. The Constitution is clear in its scheme of things and the division of powers," Sharma said.
Wilson said the objective of the anti-defection law was to curb the evil of crossover "motivated by lure of office or other similar considerations which endangers the foundations of our democracy".
Speakers in the state legislatures, who act as a tribunal under the Tenth Schedule, tend sit over the issue of disqualification indefinitely, he said.
"A political party goes before the electorate with a particular programme and fields its candidate on certain promises. Such a person who gets elected after election cannot change his affiliation for extraneous reasons," Wilson said.
In a case concerning the Manipur Assembly, the apex court had last month directed the Speaker to decide the disqualification petition within four weeks. The court called upon Parliament to consider amending the Constitution to substitute the Speaker of the Houses with an independent tribunal to decide such disputes.
Rajya Sabha chairman M. Venkaiah Naidu said that the practice of defection must stop. "Cutting across party lines, we must really come forward to suggest some alternative to end this nuisance or nonsense or the unethical act of defection," Naidu said.