Historians express concern over rule on webinar nod
Union education ministry issued guidelines stating that virtual conferences on subjects touching on India's security could be conducted with government's approval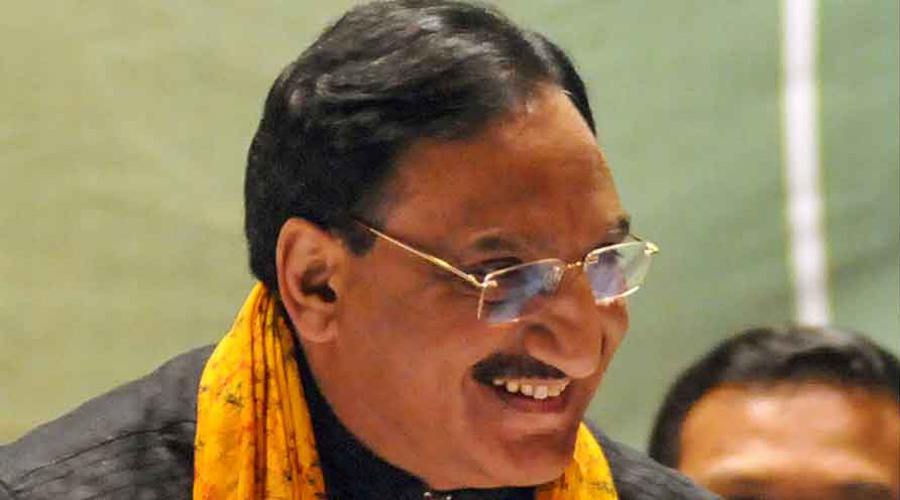 ---
New Delhi
|
Published 08.02.21, 02:35 AM
|
---
The world's largest association of professional historians has expressed concern over an Indian government decision that extends to online seminars and conferences on academic issues a rule that makes approval mandatory.
The Union education ministry had last month issued guidelines stating that virtual conferences on subjects touching on India's security and internal matters, including topics related to the borders, the Northeast or Jammu and Kashmir, could be conducted only with the government's approval.
The guidelines suggested the external affairs ministry's approval would be required for webinars involving international participants. However, if the content is linked to the country's internal affairs, no permission can be given.
"This new requirement applies not only to online academic events that relate to the security of the Indian state but also to those that are clearly related to India's internal matters — a guideline so sweeping that it encompasses most topics of interest to scholars of India," the American Historical Association (AHA) said in a statement.
Although approval was already mandatory for physical events involving foreigner participation so that visas could be issued, there was enough time to organise such documents because travel meant that plans were made in advance.
The pandemic has brought in a sea change. Physical conferences have shrunk to a minimum, and virtual conferences at short notice are the norm now.
"This new policy… is likely to affect a wide range of scholarly exchanges that are critical to the free international expression of ideas," the AHA said. "By monitoring and potentially censoring or cancelling the virtual and online communications of scholars in India, the ministry of education threatens the very foundation of those exchanges. The policy puts Indian scholars at a disadvantage in ongoing discussions among scholars in all disciplines, including history.
"It also deprives scholars in other countries (including members of the AHA) of the benefits of the knowledge and insights that Indian scholars bring to the table."
The AHA said that government agencies should not intervene in the content of scholarly exchange, and that such intervention would constitute arbitrary censorship. The association urged the government to reconsider the policy.