Health budget boost falls short of promises
The 2019-20 outlay for health and family welfare is Rs 8,357cr higher than the revised 2018-19 expenditure of Rs 54,302cr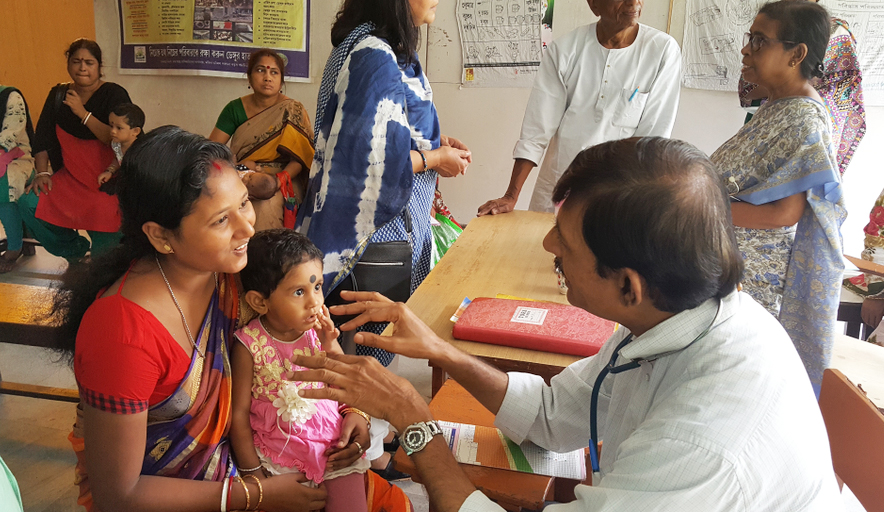 ---
---
The Centre has proposed Rs 62,659 crore for health for 2019-20, a 15 per cent increase over last year's revised expenditure. But public health experts predicted that the outlay would not be enough for the Narendra Modi government to deliver on its health promises.
The 2019-20 outlay for health and family welfare is Rs 8,357 crore higher than the revised 2018-19 expenditure of Rs 54,302 crore. Nearly half of this absolute increase will go into a central scheme that pays the hospitalisation costs for the poor.
The budget for this scheme, which provides free hospital cover of up to Rs 5 lakh per year to more than 10 crore poor and vulnerable households, will increase to Rs 6,400 crore, a Rs 4,000-crore increase over its Rs 2,400-crore budget last year.
But health experts and some doctors on Friday reaffirmed the concerns they had expressed after the Union government's interim budget in February this year — that the Centre's health spending patterns do not match its own announced healthcare pledges.
The Modi government has pledged to increase India's health spending to 2.5 per cent of the country's gross domestic product by 2024-25.
A senior health economist said the 2019-20 outlay was in line with traditional spending patterns and lacked the "quantum jump" to kick-start the move towards 2.5 per cent.
"At this rate, given the rising GDP level, the 2.5 per cent goal will remain a pipe dream," said Selvaraj Sakthivel, director of health economics, financing and policy at the Public Health Foundation of India, New Delhi, a research and training organisation.
India's current health spending — taking into account the Centre's outlay and adding roughly twice that amount as the health expenditures by the states — is just about 1 per cent of the GDP, Sakthivel said.
"What we need is a quantum jump: the Centre's Rs 62,000 crore should increase to about Rs 90,000 crore next year, with proportionate increases by the states. Only then can India reach the 2.5 per cent goal," Sakthivel said.
The allocation for the Ayushman Bharat health and wellness centres (HWCs) scheme has increased to Rs 1,349 crore, a Rs 350-crore increase over the revised expenditure of Rs 999 crore last year. But health experts predict this is not enough to support the full range of services they intend to deliver.
Each HWC is expected to provide primary healthcare consultations, free medicines and diagnostics to cover maternal and child care, communicable and non-communicable diseases, dental services, geriatric care and palliative care.
A doctors' network campaigning for ethics in medicine said the outlay for the HWCs worked out to about Rs 160,000 per HWC for human resources and infrastructure. "This is inadequate," the Association of Doctors for Ethical Healthcare said.
The association has also expressed concern over the budget for upgrading the district hospitals being slashed from Rs 3,168 crore to Rs 2,000 crore. "We fear this is in tune with (a plan) to hand over district hospitals to private companies to run private medical colleges," it said.
Senior health officials had earlier this year said about 13,000 HWCs were "functional". Their number is expected to rise in a phased manner to about 150,000 over the next three years.
However, healthcare staff at the HWCs concede they lack the infrastructure and human resources to provide the full range of services, although they are stocked with medicines.
"Many patients visit this centre daily and we provide them medicines, but we also have to refer many patients to community health centres," a staff member at an HWC in Greater Noida, Uttar Pradesh, said.
"For genuine universal healthcare, the Centre as well as the states will need to substantially increase their health budgets to far higher levels than what we're seeing," said Sanjay Mohanty, a health researcher at the International Institute of Population Sciences, Mumbai.