Has UP government yielded to criminals: Priyanka Gandhi
Uttar Pradesh police promptly responded to the criticism, putting out data to support their claim that crimes had come down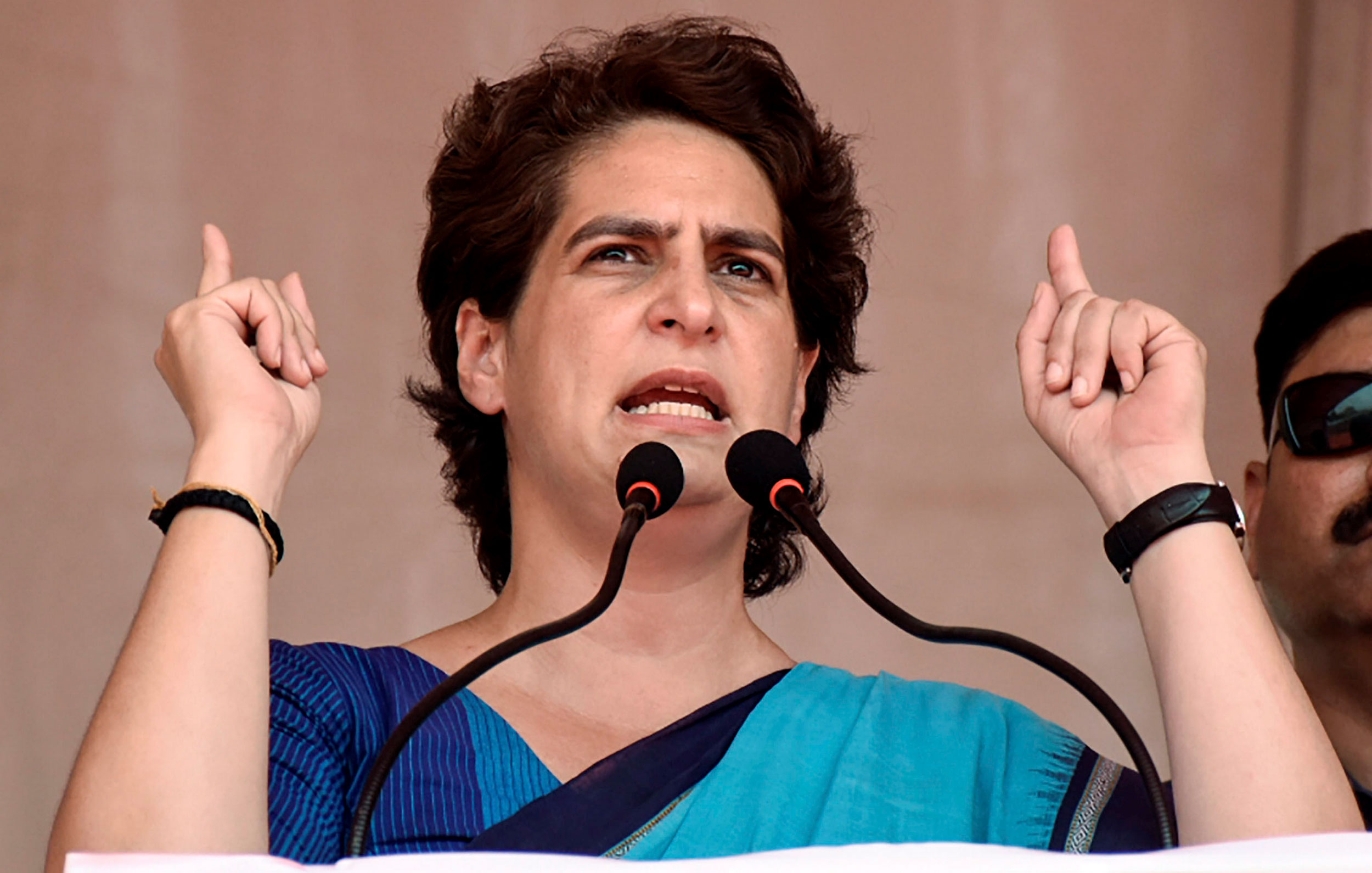 ---
---
Priyanka Gandhi Vadra, the Congress general secretary in charge of eastern Uttar Pradesh, on Saturday criticised the law and order situation in the state and wondered whether the government had surrendered before criminals.
Listing several crimes, including rape, murder and atrocities against women, Priyanka tweeted: "Criminals are roaming free in Uttar Pradesh. They are doing what they want. Criminal incidents are happening one after another. But the Uttar Pradesh government is unconcerned. Has the state government surrendered before the criminals?"
Uttar Pradesh police promptly responded to the criticism, putting out data to support their claim that crimes had come down.
The police claimed on Twitter that effective steps had been taken against criminals and that Uttar Pradesh had witnessed "unprecedented decline in dacoity, murder, robbery and kidnapping cases".
They added that "there has been a reduction in crimes by 20-35 per cent" and that all "sensational crimes have been solved in 48 hours. In the last two years, 9,225 criminals have been arrested and 81 have been killed."
The Samajwadi Party and the BSP have also pointed to the spurt in crimes and accused the state government of failing to deal with it.