Glare on Kerala journalism student bail rejection
Supreme Court lawyer calls high court's decision a 'big blow to liberty jurisprudence'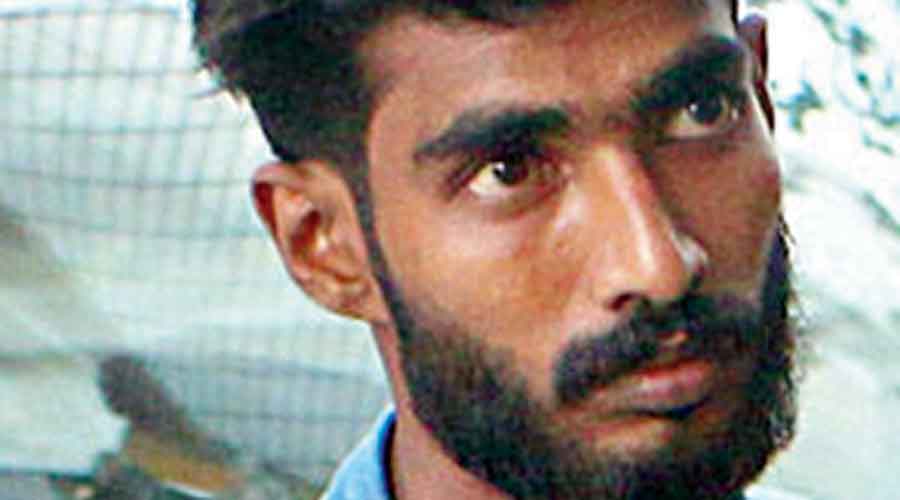 ---
---
The cancellation of bail of a journalism student accused of Maoist links has come in for scrutiny from a senior Supreme Court lawyer who found the judgment of Kerala High Court a "big blow to liberty jurisprudence".
Senior lawyer Kaleeswaram Raj made the remark on Monday's high court order cancelling the bail of Thwaha Fasal, 23, in which the division bench of Justices A. Hariprasad and K. Haripal observed that "individual rights should subserve the national interest".
The court, however, did not cancel the bail of first accused Allan Shuaib, 20, a law student, considering mitigating circumstances like his young age and health issues for which he is under treatment.
Students of Kannur University, the two were arrested from Kozhikode on November 1, 2019, for alleged links with the proscribed CPI (Maoist).
The Left Democratic Front government of Kerala had drawn severe flak from rights organisations and writers for referring the case to the National Investigation Agency that slapped provisions of the Unlawful Activities (Prevention) Act, 1967, on the two youngsters who languished in prison for more than 10 months before being granted bail in September 2020.
In considering an appeal filed by the Centre, the division bench found fault with the NIA special judge's decision to grant bail after the accused argued that there was no evidence against their alleged links with Maoists.
"The principle that bail is the rule and jail the exception has no application in such a case, especially when the offences under chapter IV and VI of the Act are alleged against the accused," said the high court citing the UAPA.
Both UAPA chapters highlighted by the bench relates to terrorist activities. But Raj noted that the court had already stated there was no evidence against the two accused.
"Even while stating that 'the prosecution could not prove that the respondents are members of an unlawful association' the court found fault with the special judge for examining the materials on record for granting bail to the accused, that too after about 10 months of incarceration. This is absolutely wrong," he said.
"The fact remains that the youngsters were enjoying freedom that did not annoy anyone. This ought to have been taken into consideration while dealing with the appeal filed by the Centre. The cancellation of bail should rest on stringent test and justifiable reasons, which the high court judgment does not reflect," said Raj.
"The court has mechanically applied the draconian provisions of UAPA like Sections 13, 38, 39 dealing with offences and punishment and Section 43D prohibiting bail," he observed.
"The high court bench blamed the special judge for allegedly acting like a court of record and for referring to the names of the Supreme Court judges. There is no law that prohibits judges of the subordinate judiciary from referring to the names of judges of the constitutional courts," Raj said.