Glare on Karnataka police over bounty call
The CPM leader has said the police have not arrested Sri Rama Sene leader Sanjeev Maradi who made the provocative offer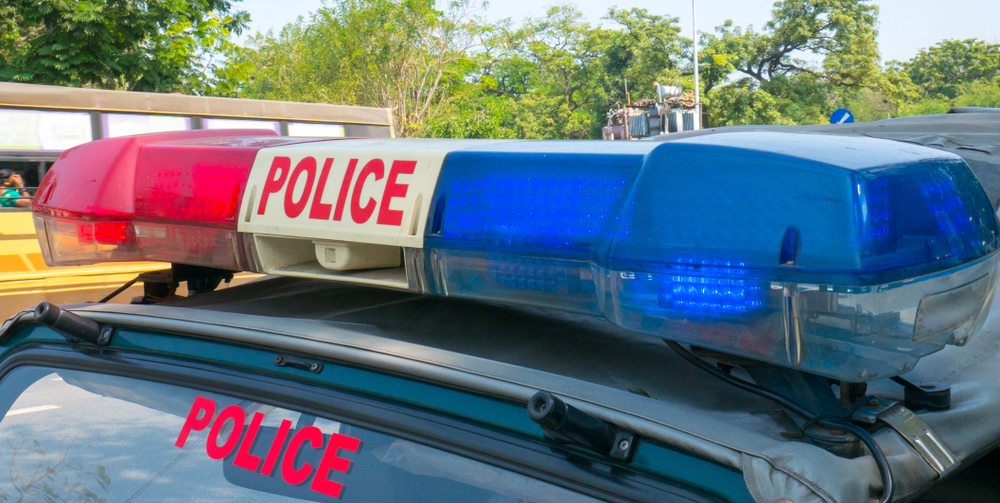 The police had booked Sene leader Sanjeev Maradi under IPC Sections 505 (public mischief) and 506 (criminal intimidation), but are yet to arrest him
(Shutterstock)
---
Bangalore
|
Published 27.02.20, 09:46 PM
|
---
A CPM leader from Bellary in north Karnataka has accused police of not following up on his complaint against a Hindutva leader who had offered a bounty of Rs 10 lakh to anyone who could kill student activist Amulya Leona Noronha who has been booked for sedition and arrested for chanting a slogan that included "Pakistan zindabad".
Bhaskar Reddy, a taluk committee secretary of the CPM in Hospet, has said the police have not arrested Sri Rama Sene leader Sanjeev Maradi who made the provocative offer.
"When Amulya can be arrested and remanded within no time, one would expect similar alacrity on my complaint," Reddy told The Telegraph on Thursday.
He said he was not supporting Amulya for what she had said but was seeking action against Maradi.
"I am not in agreement with anyone shouting 'Pakistan zindabad' on Indian soil. But my contention is that the police in Bellary should have arrested Maradi by now. Instead they are literally sitting on my complaint," Reddy said.
Reddy had registered the complaint on Sunday, a day after Maradi made the threatening remarks while talking to local reporters.
The police had booked Maradi under IPC Sections 505 (public mischief) and 506 (criminal intimidation), but are yet to arrest him.
In a video clip still circulating on social media, Maradi can be heard saying: "My appeal to the government is that she should not be released on bail. If she is released on bail we will do an 'encounter' (police lingo for summary execution) and give Rs 10 lakh as reward (to whoever kills her)."
Amulya had been dragged from a protest stage last Thursday and arrested after she shouted "Pakistan zindabad". The teenager, who had been participating in the protest at Bangalore against the Centre's new citizenship tripod in the presence of parliamentarian Asaduddin Owaisi, had also chanted "Hindustan zindabad" more times in the same breath and wished other countries well too in social media posts to send out a message of inclusiveness.
Amulya's friend Ardra Narayan was arrested a day later in Bangalore for protesting against the vilification of Amulya and holding a placard that said "Muslim, Dalit, Kashmiri, Adivasi, Trans, Liberation Now".
Bellary police superintendent C.K. Baba told reporters that he could not comment on Maradi's case since investigations were on. "We are investigating the case, so I can't comment."
A member of Amulya's legal team told this newspaper that one of them had received several threat calls to dissuade them from appearing for the activist.
"But we are not giving too much importance to the threat calls since we are looking for an amicable settlement of any differences some people might have with us," said the lawyer, who declined to be named.
Amulya's father Warzi Noronha, faced with threats from Right-wing activists, had said he would not protect his daughter.
Amulya had first been sentenced to 14 days' judicial custody, but on Wednesday a district court transferred her to police custody for 10 days.