Friday prayers allowed in local mosques, not Jamia Masjid in Srinagar
Security forces are on high alert across the Valley to guard against possible protests as reports of stone throwing surface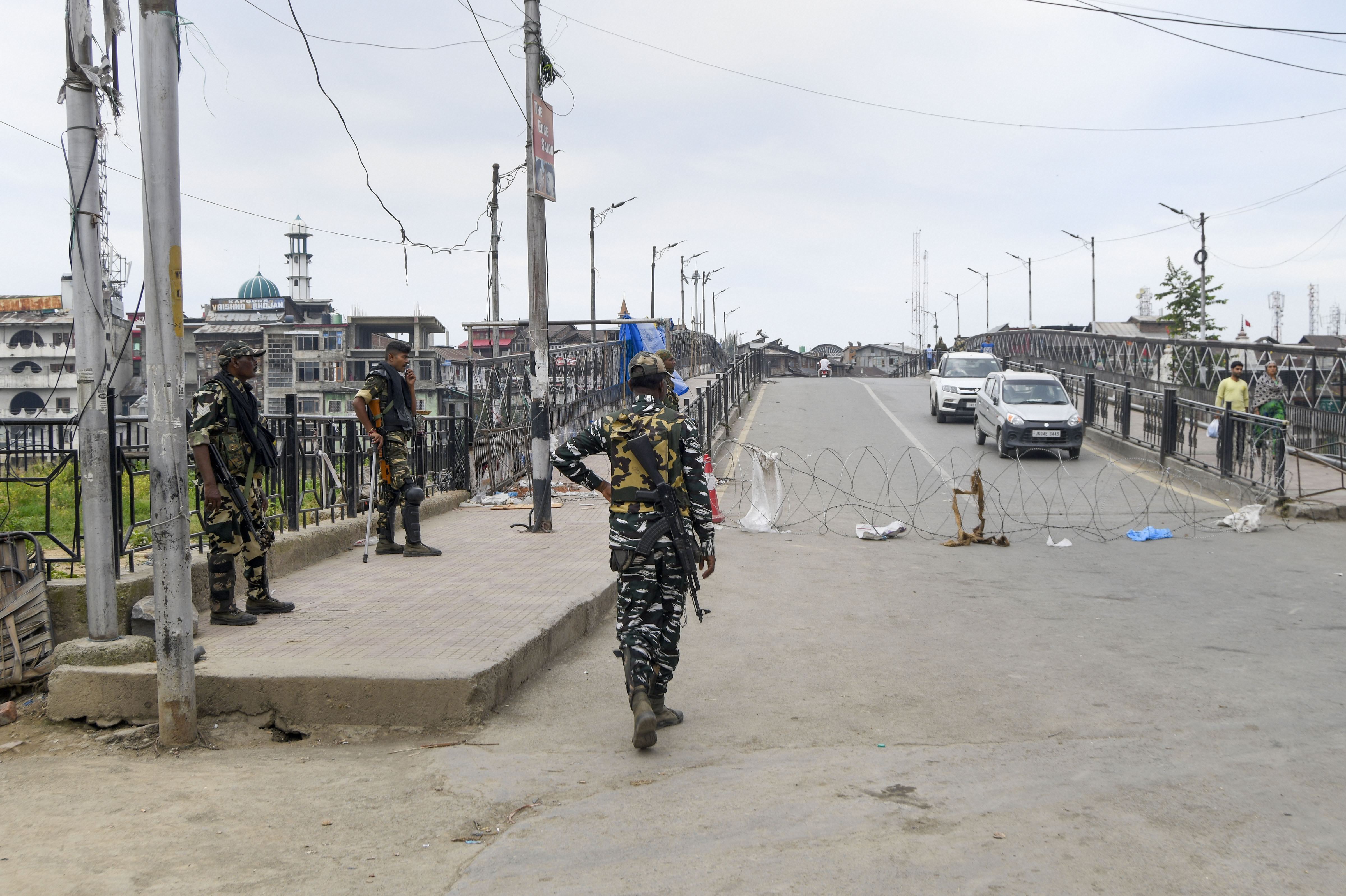 ---
Srinagar
|
Published 09.08.19, 07:59 AM
|
---
People in Jammu and Kashmir will be allowed to gather for Friday prayers at their local mosques, but not at Srinagar's Jamia Masjid, where Hurriyat moderate leader Mirwaiz Umer Farooq leads the prayers.
The Jamia mosque is the foremost separatist platform in the Valley and has been the bastion of the Mirwaiz-led pro-Pakistani Awami Action Committee for generations. Thousands gather on Fridays to hear the Mirwaiz (chief priest) and no other individual is allowed to speak from the pulpit without permission.

The decision on easing restrictions for local mosques comes after national security advisor Ajit Doval directed authorities to ensure that no Kashmiri was harassed, officials said.

Ahead of the prayers, security forces are on high alert across the Valley to guard against possible protests over the scrapping of special status to Jammu and Kashmir and the bifurcation of the state into two Union territories, the officials said. 'In view of expected gathering of people at mosques for Friday prayers, there is apprehension of mass protests and accordingly necessary steps were taken,' a security official said.

Yesterday, restrictions in some parts of the Civil Lines areas of the city and the Dal Lake were eased to allow movement of people, they said.
The state has been under lockdown since Monday, hours before the Centre revoked Jammu and Kashmir's special status.
Security forces have been deployed in massive numbers across the Valley, particularly in Srinagar and big towns and barricades have been erected every 100 metres and the only people allowed to pass are those with medical emergencies.
All telephone and internet connections have been snapped in the Valley and only three news channels, one being the state-run Doordarshan, can be accessed through cable TV networks.
Although officials have said the situation is 'comfortable', reports that small groups of youths had started throwing stones at security forces have surfaced in some neighbourhoods of Srinagar.
One person has reportedly died due to drowning in Noorbagh area of the city after he was chased by forces during protests there.