Freak snow hits Valley apple crop
Former chief ministers Mehbooba Mufti and Omar Abdullah have urged the government to compensate the farmers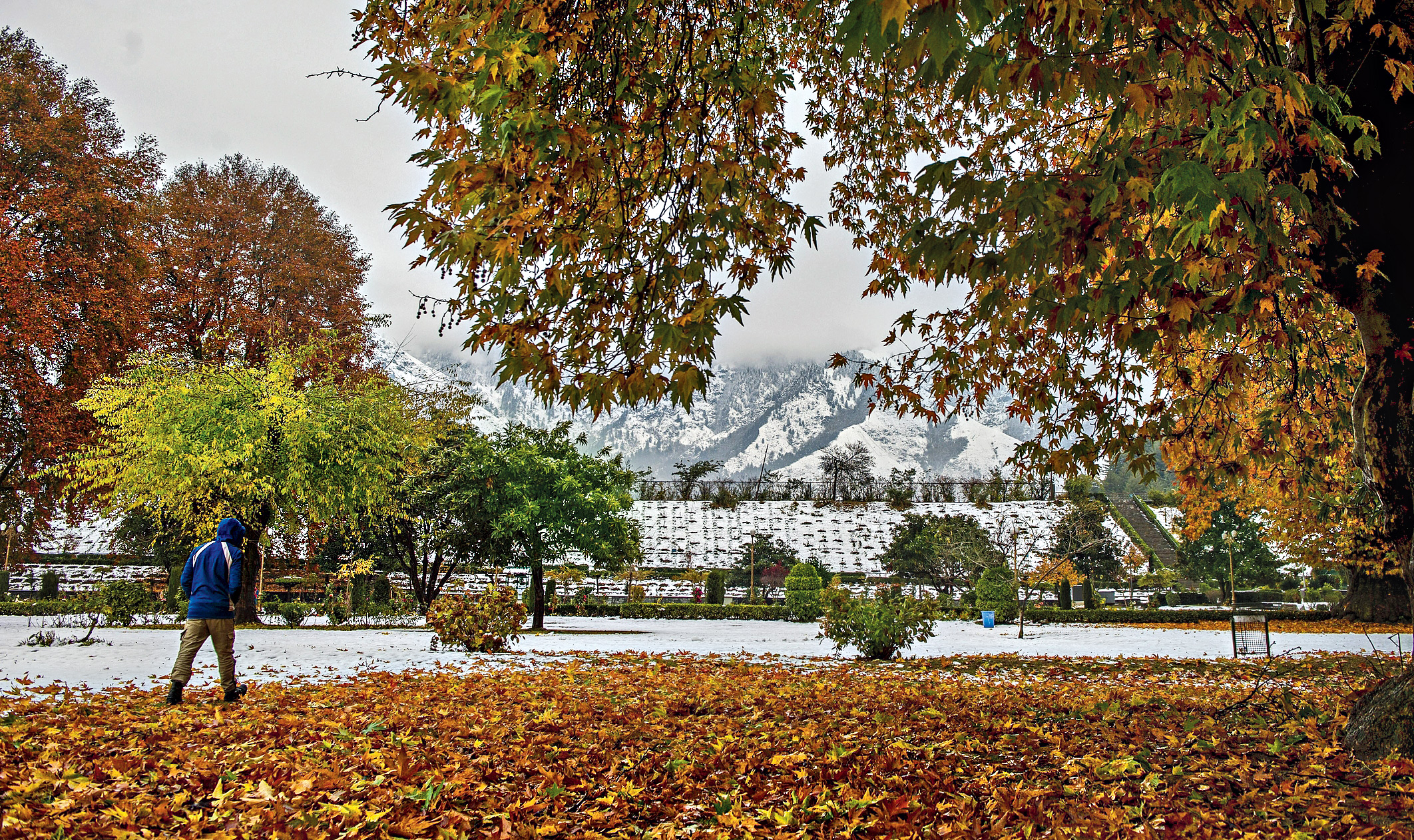 ---
Srinagar
|
Published 05.11.18, 09:02 PM
|
---
A rare November snowfall has wreaked havoc on the apple orchards in the Valley and caused serious damage to the crop and the trees.
The Kashmir Chamber of Commerce and Industry on Monday estimated the damage to the Valley's fruit crop, primarily apples, from Saturday's snowfall at Rs 500 crore.
But the apple growers themselves, stressing that the injury to the trees meant reduced production in the coming years too, put the damage in "thousands of crores".
Snowfall during November, particularly in the first week, is rare in Kashmir. It last happened nine years ago.
Manzoor Ahmad Qadri, director of the horticulture department in Kashmir, said the government was assessing the losses and would take some time to quantify them.
"But there is no doubt that there's been serious damage to the trees, which will reduce their fruit-bearing capacity in the years to come," Qadri told The Telegraph on Monday.
"I visited the south Kashmir districts today and saw that the fruit trees had suffered extensive damage. (The reason is that the) foliage was still on the trees, which were yet to be pruned. Naturally, when snow falls on such trees it puts a lot of weight on them, (exceeding) their bearing capacity and causing damage."
Saturday's snowfall took the administration by surprise and disrupted the power supply, largely because hundreds of uprooted trees or branches — mostly poplars — fell on the power lines. The entire Valley languished without power for at least 24 hours.
Governor Satya Pal Malik on Monday directed officials to carry out a survey and calculate the losses caused by the snow to the apple industry. He has promised help.
"We appeal to the entire community to stand behind our brothers in distress and extend support in whatever manner possible," the Kashmir Chamber of Commerce and Industry said.
"The avoidable delay in the implementation of crop insurance schemes has ensured that farmers and orchardists have been deprived of any sort of insurance cover, which could have (been of) critical importance at this juncture."
Bashir Ahmad Basheer, chairman of the Kashmir Valley Fruit Growers and Dealers Union, said the fruit season was at its peak and that 20 to 30 per cent of the apple crop — of the Delicious and Maharaji varieties — was yet to be harvested.
"This crop has suffered extensive damage. Additionally, the already harvested crop that was still lying in the orchards has also been hit by the snow," he said.
Basheer said the damage to the trees and the crop would be in the "thousands of crores".
Horticulture is the mainstay of Kashmir's rural economy and contributes more than Rs 5,000 crore to the state's annual income.
Former chief ministers Mehbooba Mufti and Omar Abdullah have urged the government to compensate the farmers.