Floodgates open on name-change game
48 pending requests to approve name changes, most from BJP-ruled states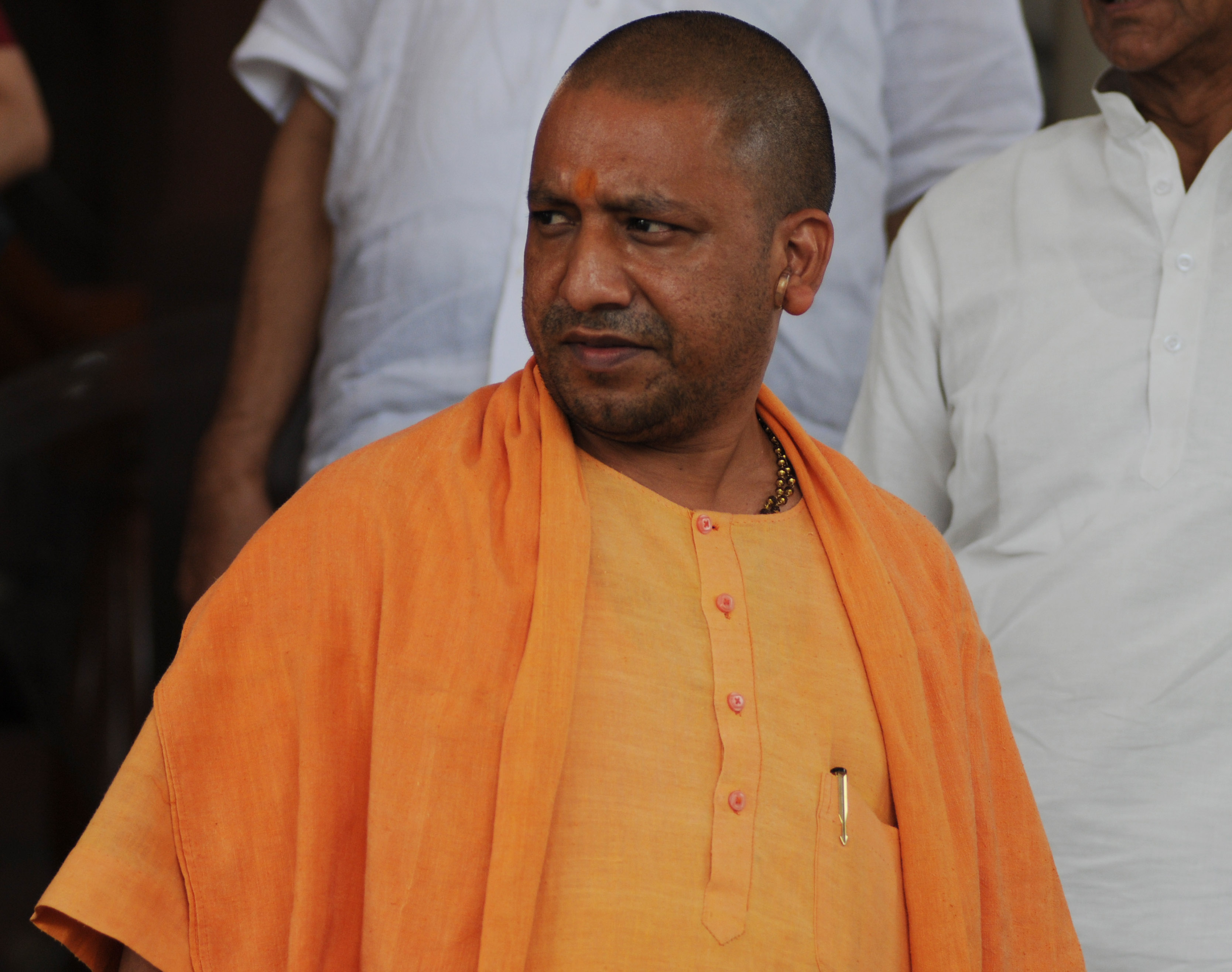 The name changing spree began last year when Uttar Pradesh chief minister Yogi Adityanath approached the Centre to rename Mughalsarai railway station after the late Jana Sangh leader Deendayal Upadhyaya.
The Telegraph file picture
---
New Delhi
|
Published 11.11.18, 10:18 PM
|
---
Sometimes, if a village has a "Muslim-sounding" name, its Hindu families apparently can't marry off their children. Sometimes a town bearing a nawab's moniker offends "local sentiments and culture".
And sometimes, the name of a city synonymous with Mughal architecture simply forgets to reflect the local vegetation.
The cure, for BJP governments and party lawmakers, is surgery: just excise the "Muslim" name.
The Union home ministry is grappling with 48 pending requests from the states to approve name changes for villages, towns and districts, officials in the ministry's Centre-state division have told The Telegraph.
Most of the proposals have come from BJP-ruled states, some of them gearing for crucial elections. Rajasthan, which votes on December 7, tops the list with 23 — after three of its renaming proposals were cleared recently.
Haryana comes next, followed by Uttar Pradesh, Madhya Pradesh and Odisha, the ministry sources said.
A ministry official said that while name-change requests were nothing new, "the renaming spree by some state BJP governments remains unmatched, with Rajasthan alone sending 26 proposals, of which three have been approved".
The home ministry had in August cleared Rajasthan's request to change Miyon ka Bara to Mahesh Nagar, Islampur to Pichanva Khurd, and Salemabad to Shri Nimbark Teerth.
"The villagers had complained they were struggling to get their children married because the villages' Muslim-sounding names gave the impression they were populated only by Muslims. The ministry is examining the remaining 23 proposals from Rajasthan," a ministry official said.
He said that while most of Rajasthan's proposals related to "Muslim-sounding" names, the other states had cited a variety of reasons behind their requests.
For instance, a Haryana village wanted to dump the name Ganda because the word means "dirty" while another, Pindari, wanted to become Pandu-Pindera in a nod to the father of the Pandavas of Mahabharat fame.
An Odisha village wants to adopt the name of one of its sons, a CRPF jawan "martyred" in the line of duty.
State governments need to obtain a no-objection certificate from the Union home ministry if they want to rename villages, towns, cities or railway stations.
"After receiving such a request, the ministry examines the proposal and consults other agencies such as the post office and railways before issuing the certificate," a ministry official said.
In March this year, the home ministry had told Parliament that it had received 27 name-change proposals from the states between January 2017 and February 2018.
The name game began last year when Uttar Pradesh chief minister Yogi Adityanath approached the Union home ministry to rename Mughalsarai railway station after the late Jana Sangh leader Deendayal Upadhyaya. The Centre accepted the proposal and the new name became official in June this year.
Adityanath's government has since then renamed Faizabad district as Ayodhya and Allahabad as Prayagraj.
Opposition parties and rights activists have criticised the binge renaming as the BJP's way of deflecting attention from issues such as unemployment, but already more proposals are flooding in.
Agra MLA Jagan Prasad Garg has demanded the city of the Taj Mahal be renamed as Agravan, saying "Agra" has no meaning.
Garg says he has written to Adityanath that there are many vans (forests) around Agra and the city's name should reflect that. Else, he says, the city should be renamed Agrasen after the legendary king of Agroha.
On Friday, Meerut MLA Sangeet Som claimed the Adityanath government would soon rename several cities, among them Muzaffarnagar which will be known as Laxmi Nagar in deference to "local sentiments and culture".
Som, an accused in the September 2013 communal violence in Muzaffarnagar, claimed the western Uttar Pradesh town derived its current name from a nawab named "Muzaffar Ali".
Historian S. Irfan Habib stressed that "Muzaffarnagar" was the town's original name, not an imposition on a previous name.
"Now the demand to change the name of Muzaffarnagar to Laxmi Nagar is blatantly a communal demand," he tweeted on Saturday.
"No one changed the name before, it was established in 1633 by Syed Muzaffar Khan, a noble in Shahjahan time. And the demand is being made by Sangeet Som, accused in the riots."
Several jokes about the rename rush are circulating on social media. "If you cannot be a game changer, at least be a name changer," goes one.
One of Yogi Adityanath's ministers and allies, backward class welfare minister Om Prakash Rajbhar, too made fun of the trend on Saturday.
He asked the BJP to change the names of its frontline Muslim members like Union minister Mukhtar Abbas Naqvi and spokesperson Shahnawaz Hussain before renaming places founded by Muslim rulers.
But BJP leaders' appetite for replacing "Muslim" place names remains unsated. Already cries have been raised for doing away with Hyderabad, Aurangabad and Osmanabad. The Gujarat government is exploring whether Ahmdedabad, a Unesco World Heritage City, can be called Karnavati.
"We are expecting more name-change requests in the run-up to the general election," a home ministry official said.