First change Persian word 'Shah': Irfan Habib
The historian was commenting on the UP government renaming one well-known place after another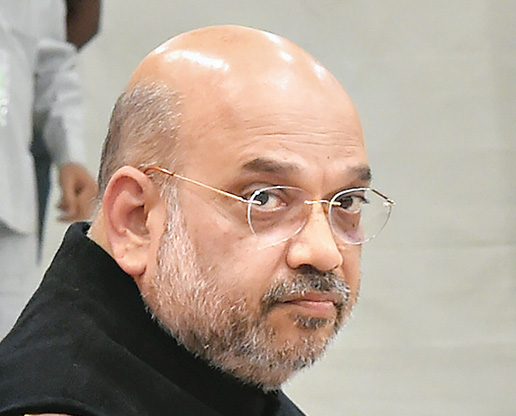 ---
|
Calcutta
|
Published 11.11.18, 09:08 PM
---
Historian Irfan Habib has suggested that before renaming cities, the BJP should change the name of its president, Amit Shah, because his surname is of Persian origin.
"Shah is a Persian word. And it is not derived from Sanskrit. They should first change his name before renaming cities," news agency ANI quoted Habib as saying.
The professor emeritus with Aligarh Muslim University was commenting on the Uttar Pradesh government renaming one well-known place after another, replacing their "Muslim" names with "Hindu" ones.
Later, when The Telegraph contacted him, Habib explained over the phone: "The Shah Muslims had arrived in India with migrants from north Afghanistan a few centuries after the arrival of the Kushans."
He added: "Shah was also used as a surname by the Iranians at the time. All I am trying to say is that there was no trace of the Shah surname in India before the arrival of Muslims here."
On Saturday, one of Yogi Adityanath's ministers and allies, Om Prakash Rajbhar, had lampooned the BJP's renaming spree by asking it to first change the names of its frontline Muslim members like Union minister Mukhtar Abbas Naqvi and spokesperson Syed Shahnawaz Hussain.
Asked to comment on the politics of renaming and Rajbhar's remarks, Habib said: "We all know that it (the renaming drive) is an election gimmick by the BJP. My only insertion is that Shah is a Muslim surname and a Persian word."
Habib went on to say that Majumdar and Munshi too had Persian origins and were used as surnames by Afghan Muslims.
Several Twitter users attacked Habib in foul language over his comments to ANI and at least one claimed that "Shah is derived from a Sanskrit word which means sadhu".
Contacted by this newspaper, Tapan Sankar Bhattacharyya, head of the Sanskrit department at Jadavpur University, said he was surprised at the suggestion that Shah could have anything to do with sadhu.
"One is spelt with talavya (palatal — with the tongue touching the palate) sha and the other with dantya (dental) sha. Sadhu comes from the Sanskrit root sadh, meaning to meditate."
The word shah, Bhattacharyya said, does not even figure in standard Sanskrit dictionaries like the Shabdakalpadrum and Bachaspatyam by Taranath Bachaspati.
Only M. Monier Williams's Sanskrit English Dictionary has an entry that describes shah as a noun meaning "of a country belonging to Kashmir".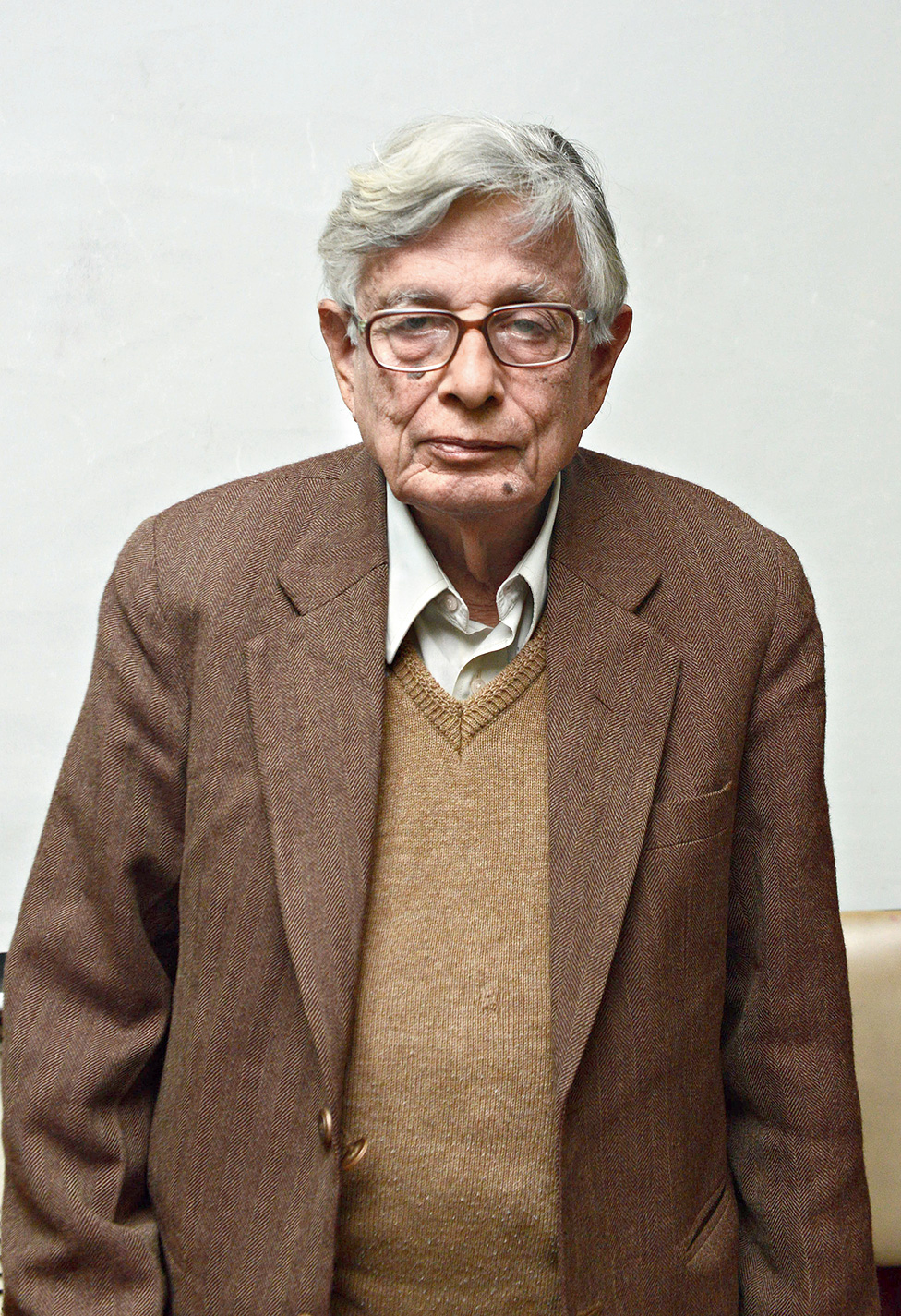 Asked about the comments by Rajbhar and Habib, Adityanath, who is campaigning in Chhattisgarh, said those questioning the renaming drive had no knowledge of history and tradition.
"I don't think there's a need to react to their remarks," he said.
Uttar Pradesh health minister and government spokesperson Sidharth Nath Singh said: "Those who don't know our culture talk like this."
The Adityanath government this year renamed Allahabad as Prayagraj, Faizabad district as Ayodhya, and Mughalsarai railway station as Deendayal Upadhyay railway station.
"There was never a place called Prayagraj. It was actually Prayag, a small place along the confluence of the Ganga and the Yamuna," Habib told this newspaper.
"Mughal emperor Akbar founded Allahabad on the other side of the rivers and called it Ilahabas. It was called Ilahabad during Akbar's grandson Shah Jahan's time and the English called it Allahabad."
Maulana Saud Alam Qasmi, a professor of theology at AMU, said: "Several families using the surname Shah had migrated to India from Afghanistan. For example Zameer Uddin Shah, former AMU vice-chancellor, and his brother, the famous actor Naseeruddin Shah, are descendants of one such Shah family from Afghanistan."