Five-year plan for pollution
National Clean Air Programme will initially focus on 102 cities where air quality is persistently below permissible limits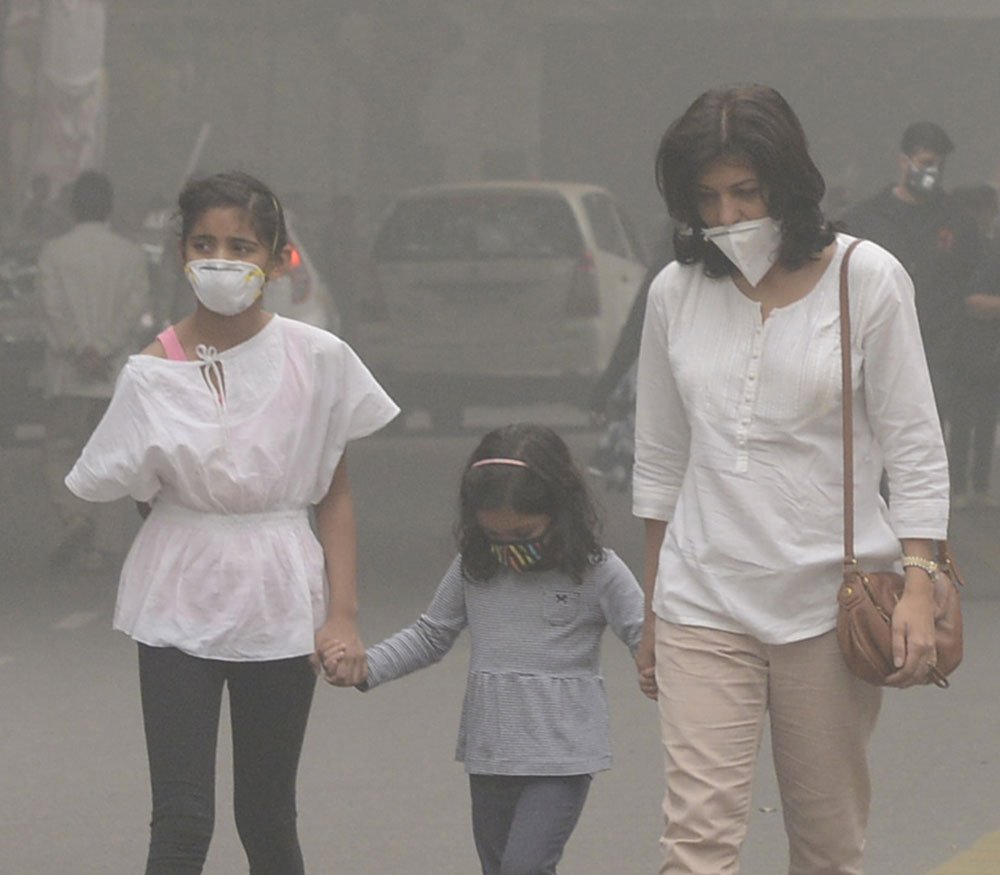 ---
New Delhi
|
Published 11.01.19, 08:38 AM
|
---
The environment ministry on Thursday released a plan to reduce the air pollution in the 102 worst-affected cities in the country by 20-30 per cent by 2024, outlining the actions expected from central, state and local bodies and their timelines.
Senior environment officials said the proposed 20-30 per cent reduction in tiny inhalable particulate matter (PM) by 2024 from their 2017 levels would be a challenging target. They said global experience suggested that expecting even more reductions within five years would be unrealistic.
"These are tough targets — but we believe they are achievable if we do this well," said environment secretary Chandra Kishore Mishra after Union environment minister Harsh Vardhan released the document that describes the National Clean Air Programme (NCAP).
"We hope this will be a guiding document, a guiding force for all those who join the activities," Vardhan said.
The NCAP will initially focus on 102 cities, including Ahmedabad, Bangalore, Calcutta, Delhi, Gwalior, Kanpur, Lucknow, Mumbai and Patna, where the air quality, measured through PM levels, has been persistently below permissible limits.
The plan outlines multiple actions and their timelines for central ministries, states and city-level agencies seeking to curb vehicular, industrial and thermal power emissions and reduce the air pollution from the burning of crop residue and firewood, brick production, construction and other activities. Some actions are either ongoing or due for immediate implementation, while others have timelines up to 2024.
The plan, for instance, calls on city authorities to immediately establish "early alarm" systems to identify traffic congestion zones and allow commuters to seek alternative routes, enforce bans on open burning of biomass and tyres, and retrofit diesel vehicles with particulate filters.
It calls on transport departments to stringently enforce the new Bharat VI emission norms for vehicles, which are to come into effect from April 2020, and the Union power ministry to ensure that all thermal power plants comply with the new emissions norms by December 2022.
The air-pollution monitoring network will be expanded from 703 to 1,500 stations nationwide by 2024. City authorities have been asked to introduce mechanised sweeping and plant vegetation filters along roads and highways, while agricultural departments have been asked to expand actions to curb the burning of crop residues.
The NCAP is intended to address concerns that air pollution — through cardiovascular diseases, respiratory disorders and other health impacts — lead to hundreds of thousands of premature deaths in the country each year.
A study released last month estimated that air pollution caused 1.24 million premature deaths in India during 2017.
Some environmental health specialists have described the NCAP's targets as weak, but officials assert that the experiences of cities in other countries suggested that it could take several years for Indian cities to significantly improve their air quality.