Air pollution kills more people than tobacco: study
There were over a million premature deaths from air pollution in the country in 2017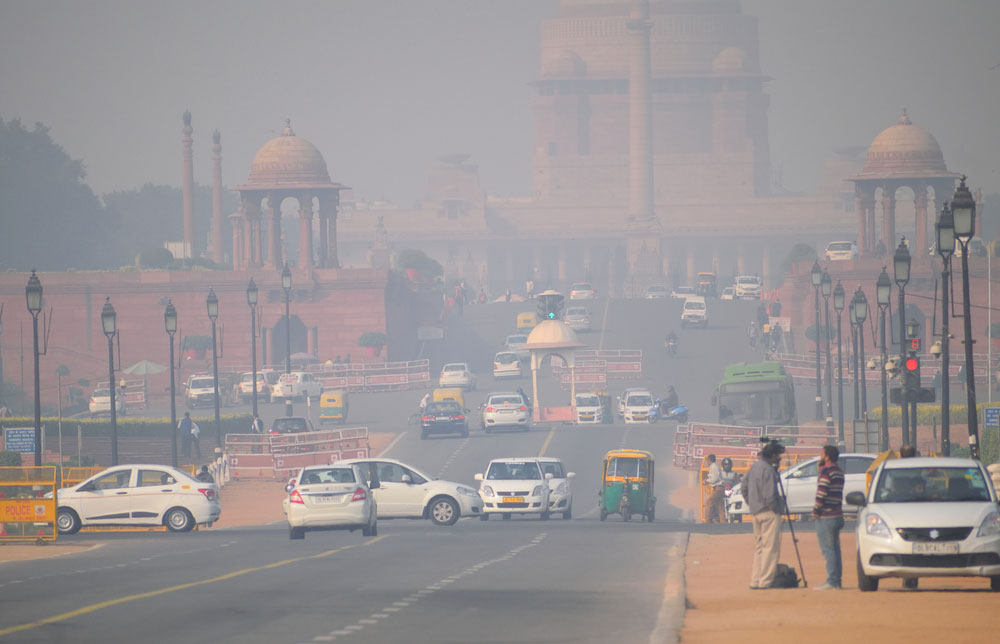 ---
---
The analysis shows that lower respiratory tract infections, chronic obstructive pulmonary disease and ischaemic heart disease — in that order — account for the largest proportions of years lost from illness or premature death.
The study has found that 56 per cent of India's population is still exposed to soot particles from household solid fuels — firewood or dung — despite a decline in the use of solid cooking fuel.
It has estimated over a million premature deaths from air pollution in the country in 2017 — 670,000 from outdoor pollution and 480,000 from indoor pollution.
The study has calculated that the life expectancy loss from exposure to PM2.5 is on an average 1.7 years for India, and 2 years for Uttar Pradesh, Rajasthan and Haryana — a lower impact than suggested by earlier studies.
Scientists at the Indian Institute of Tropical Meteorology, Pune, and the National Centre for Atmospheric Research in Colorado, US, had two years ago estimated that the life expectancy loss was on an average 3.4 years for India, and 6 years for Delhi.
The Union environment ministry had earlier this year announced a National Clean Air Programme aimed at enhancing both air quality surveillance and pollution-curbing activities with the participation of state and city authorities.
These state-specific findings will help tailor pollution control efforts according to what the states need, said Tushar Joshi, an adviser to the environment ministry on environmental health.
Over three-fourths of India's population is exposed to toxic air loaded with tiny particulate matter at four times the level recommended by the World Health Organisation, the most comprehensive India-led study of air pollution impacts has revealed.
The study, released by a nationwide research consortium on Thursday, has found that 8 per cent of the total disease burden in India and 11 per cent of premature deaths in people younger than 70 years is linked to air pollution.
In comparison, tobacco contributes to about 6.5 per cent of the country's total disease burden.
Nearly 77 per cent of India's population during 2017 was exposed to PM2.5 (particulate matter sized 2.5 microns) concentrations of over 40 micrograms per cubic metre, the limit set by the National Ambient Air Quality Standards, the study has found. The WHO-recommended limit is 10.
No state in India had an annual PM2.5 level less than the WHO limit of 10.
People living in Delhi, Uttar Pradesh, Bihar, Haryana, Rajasthan, Jharkhand and Bengal were exposed to PM2.5 levels of 80 or above — twice India's limit and eight times the WHO limit.
"We find that air pollution is now responsible for a comparable, or even a higher disease burden than tobacco use," said Lalit Dandona, research professor at the Public Health Foundation of India and director of the India state-level disease burden initiative.
"We're hoping these findings will push the country into taking more action to curb air pollution," Dandona told The Telegraph.