Administrative laxity is responsible for failure to check air pollution
However, it is true that administrative agencies cannot act without a nod from their political masters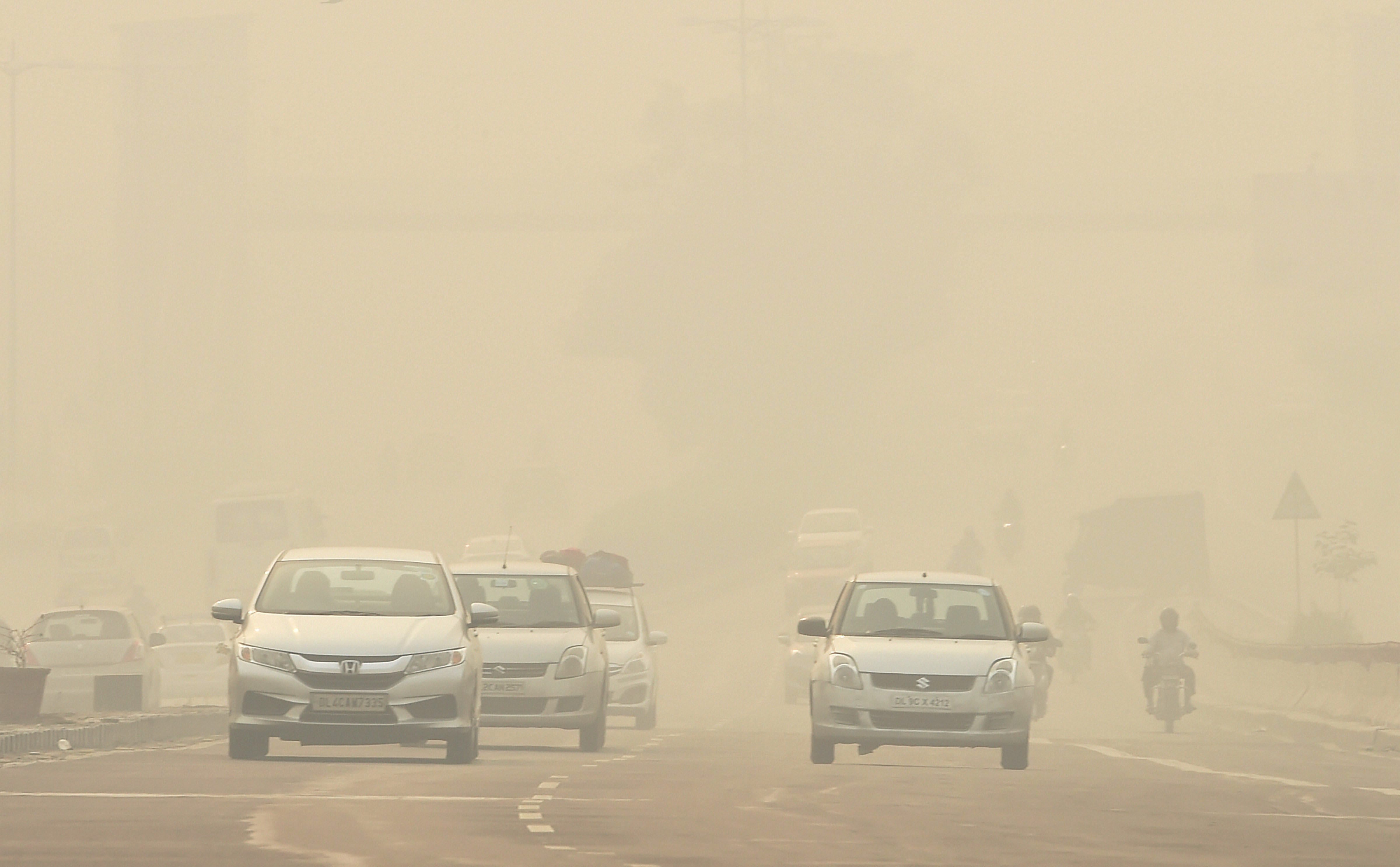 Commuters drive through heavy smog a day after Diwali celebrations in New Delhi on Thursday, November 8. Delhi recorded its worst air quality of the year on the morning after Diwali, due to the rampant bursting of toxic firecrackers.
Ravi Choudhary / PTI
---
Published 09.11.18, 02:48 AM
|
---
It is, as always, a question of will. The highest court of the land has demonstrated its will over and over again, coming to the aid of India's citizens by delivering them from a clutch of threats. Its recent ruling banning noisy, toxic firecrackers can be cited as one example of a deliverance that was intended. But the spike in air pollution as well as the frightening noise levels that have been experienced in most parts of the country in defiance of the Supreme Court's caveats during Diwali reaffirm the sorry fact that the administration is usually found wanting even when it has to implement the directives from the top court. The consequences of such institutional pussyfooting are there for all to see. In Calcutta, the selling and bursting of banned crackers had not been rooted out entirely; there were also complaints of noisy celebrations that went beyond the hours fixed by the court; the air quality in the city changed from healthy to hazardous in a span of 18 hours, indicating a frightening deterioration coinciding with Kali Puja and Diwali. These transgressions were especially common in the suburban areas where the administrative writ is known to run sporadically on festive occasions. The picture across metropolitan India, including the capital city, was not very encouraging either.
Pollution — it has various forms — happens to be one of the major killers in India. Several laws are in place to check the contagion. The courts have had to intervene repeatedly in the matter. Awareness campaigns are held routinely to sensitize the public discourse. Yet, as was evident this Diwali, none of these interventions seems to be making a difference. Administrative laxity must be held responsible for this failure. There is, however, an explanation for this inertia as well. The administrative agencies — the police are an example — cannot budge without a nod from their political masters. In Calcutta, most of the Puja committees enjoy political patronage. This benevolence from the powers-that-be is looked upon as a shield to thwart both law and law-keepers.