Filmmaker 'caste snub' to actor roils Kerala
Director accused of refusing to share dais with former layer of tiles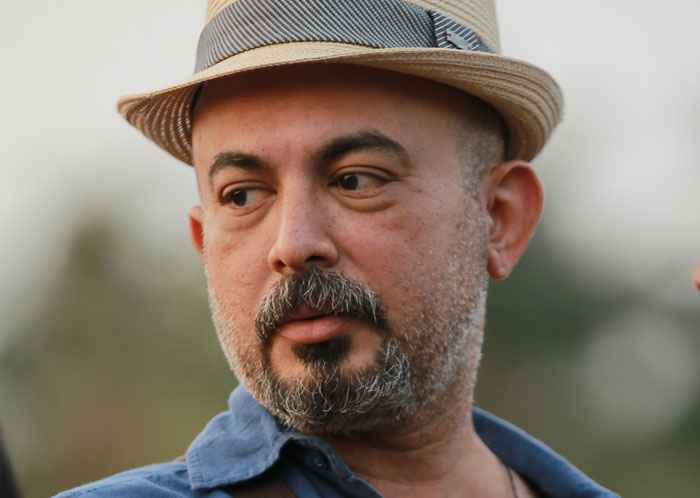 ---
---
An award-winning Malayalam filmmaker's alleged refusal to share the stage with a tiler turned actor has jolted Kerala, triggering allegations of class and caste bias and prompting a minister and an industry body to seek an explanation.
Director Anil Radhakrishnan Menon was speaking at a college event on Thursday after releasing the campus magazine when chief guest Bineesh Bastin, a popular young actor who mainly does fights, stunts and small roles, walked into the auditorium, got on stage and squatted down. Menon quickly ended his speech and walked off.
Bastin, 35, told the "Students' Day" gathering at the Government Medical College, Palakkad, that their students' union chairman had requested him to enter the auditorium only after Menon had finished his part and left.
"I was told that he (Menon) did not want to be on the same stage (with me)," a widely circulated video clip shows Bastin saying.
After suggesting the filmmaker had snubbed him because of his lowly status as a small-time actor, Bastin, a Christian from a lower caste, also introduced a caste angle, saying: "I'm not a Menon (an upper caste); I haven't a national award."
He read out a brief poem describing how hunger had driven him to make something of his life and walked out, with many in the audience giving him a standing ovation.
Earlier, as Bastin walked into the venue, college principal T.B. Culas was seen grabbing his arm to stop him entering, at one stage yelling: "I will call the police."
Bastin told reporters on Friday that the students' union chairman had invited him as the chief guest.
"A few students including the chairman visited me at the hotel (where the Kochi resident had been put up in Palakkad). They told me that he (Menon) did not want to be on the stage with me," Bastin said.
After Menon's Facebook page got flooded with angry reactions, the filmmaker met reporters on Friday and apologised to Bastin, while denying allegations of having snubbed the actor.
"Bastin, I'm really sorry.… I apologise from the bottom of my heart," he said, before giving his version of events.
"I had asked them (the students) if they had invited anyone else. They said, 'No'. I wanted to know because I don't take money for such shows, and didn't want to spoil someone else's chance to earn money," he said.
"The next day they called me and asked if I knew about an actor called Bineesh Bastin, and said he was also an invitee. I told them if there was a person as popular as Bastin (at the event), I didn't want to attend. The students called again and said Bineesh's programme had been moved to another day."
The students' union chairman, K. Vaishnav, told Malayalam channels: "He (Menon) said he had difficulties sharing the dais with him (Bastin)."
Culas, the college principal, said Bastin had not been invited. "I did not call him as a guest; I had invited only Radhakrishnan Menon," he said, without commenting on whether the students had invited the actor.
A.K. Balan, state minister for SC/ST and backward classes welfare, told reporters: "There will be action if there was any casteist angle. I have sought a report from the principal."
The Film Employees Federation of Kerala has sought an explanation from Menon. "We'll take it very seriously if one of our members has taken such a (casteist) position," its general secretary, B. Unnikrishnan, told reporters.