Farm fracas in Odisha Assembly
Demand for an immediate hike in minimum support price of paddy and quick payment of insurance money to farmers under central scheme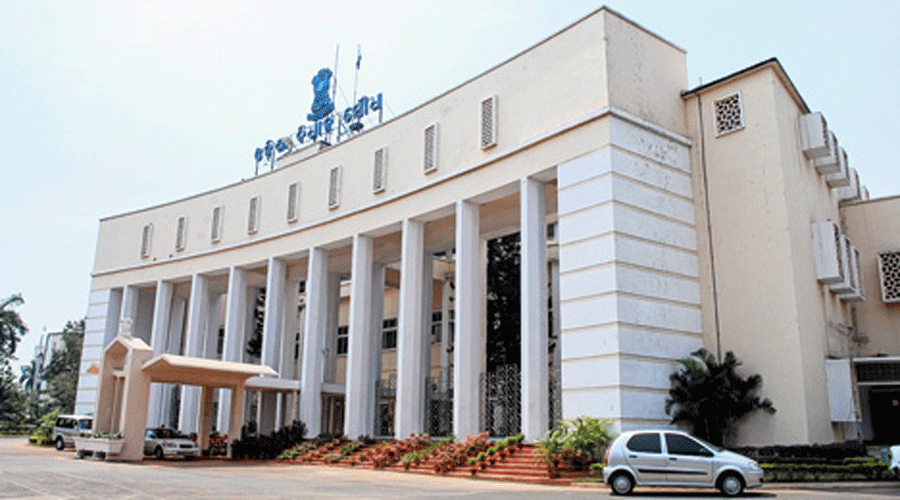 ---
Bhubaneswar
|
Published 26.11.22, 03:21 AM
|
---
The Odisha Assembly on Friday witnessed uproar over the demand for an immediate hike in minimum support price (MSP) of addy, quick payment of insurance money to farmers under Pradhan Mantri Fasal Bima Yojana and  lifting of paddy from the mandis of farmers.
As the House witnessed a series of adjournments, both the ruling BJD and BJP marched to the governor's house and submitted memorandums. Both parties accused each other of shedding crocodile tears for farmers. Ahead of the Padampur byelection in Bargarh on December 5, all the parties are trying to raise the farmers issue to win over their confidence.
While the ruling BJD accused the BJP of side-lining the interests of the farmers, the BJP alleged that the state government failed to protect the interest of the farmers.
On the other hand, the Congress maintained that both the BJD and BJP are hand in glove and doing drama over the issue. None of them are serious about the farmers' cause.
As the House reassembled on the second day of the winter session, legislators belonging to the BJD, BJP and the Congress stormed into the well of the House and raised the issues affecting the farmers. Later, Speaker Bikram Keshari Arukh adjourned the House.
Then the BJP MLAs staged a protest outside the Assembly building and the BJD MLAs staged a dharna near the Gandhi statue.
Minister Pradip Kuma Amat said: "Earlier Odisha Assembly passed a unanimous resolution for raising the MSP of paddy to Rs 2930 per quintal. The resolution was passed as per the recommendation of the Swaminathan committee. But the Centre is yet to hike the MSP."