'Chautala, Nitish, Paswan should think hard'
Farm bills: Congress appeals to all parties
'The bills brought by the Narendra Modi government will help the corporate and big traders while completely destroying the farmers'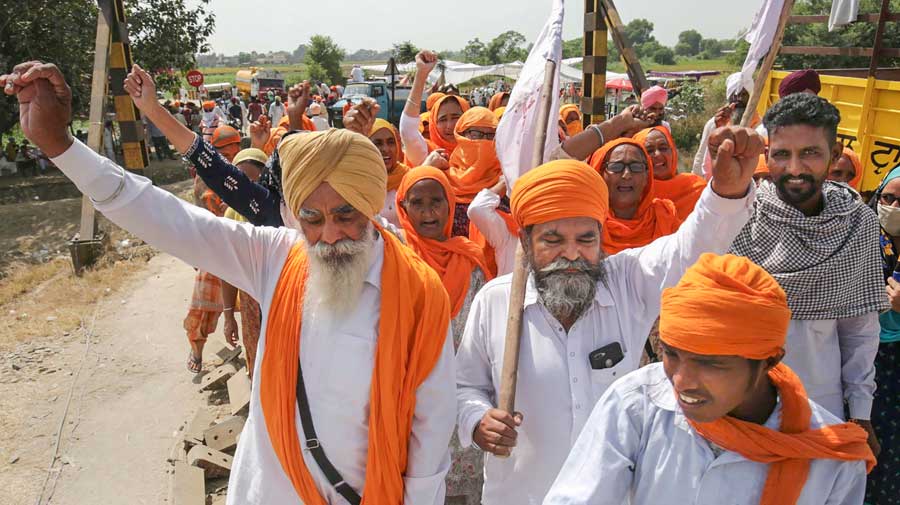 ---
---
The Congress on Sunday appealed to all the non-BJP parties to rise above partisan considerations and political alignments to protect the interest of farmers.
Sunil Jakhar and Kumari Selja, Congress chiefs of Punjab and Haryana, the two most affected states, said at a news conference: "It is not the time for politics. Every political party must think about the future of farmers. They should decide whether they stand by the farmers or the corporates.
"The bills brought by the Narendra Modi government will help the corporate and big traders while completely destroying the farmers."
"The Akali Dal which supported the bills finally bowed to the pressure mounted by the farmers. They walked out of the NDA as the farmers were not allowing their leaders to enter villages. The JJP of Dushyant Chautala which has propped up a minority BJP government in Haryana should also respond to the demands of the farmers and withdraw. They will not be forgiven otherwise," they said.
The Congress chiefs added: "Parties like Nitish Kumar's JDU and Ram Vilas Paswan's LJP also need to think. These allies should draw lessons from the treatment the BJP gave to the Akali Dal.
"The Prime Minister not only refused to pay heed to their demands, they were not even called for a discussion. The arrogance of the Modi government will target others as well. The parties which extend support to the BJP indirectly — the BJD, AIADMK, TRS and the YSRCP should also think and stand honestly with the farmers."