Exit polls predict BJP sweep in both states
In Maharashtra, the BJP-Shiv Sena alliance was projected to win between 192 and 243 seats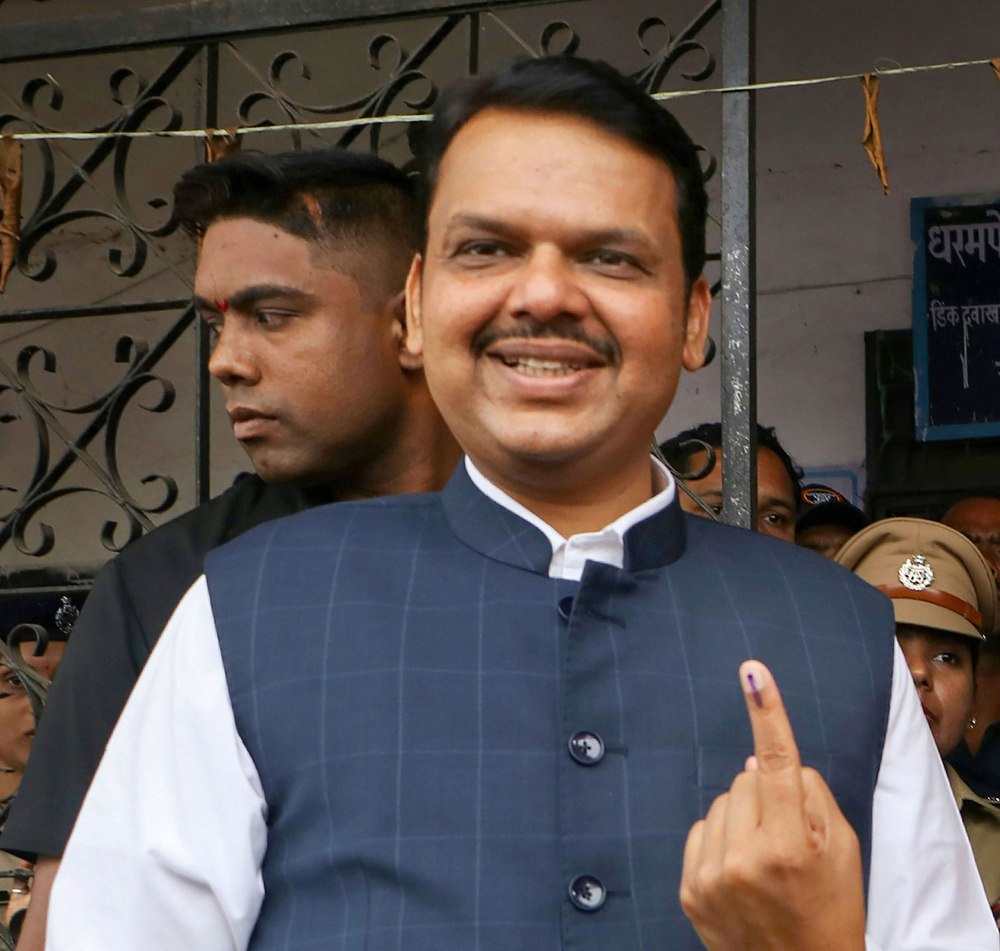 Maharashtra chief minister Devendra Fadnavis after casting his vote in Nagpur district on Monday
(PTI photo)
---
New Delhi
|
Published 21.10.19, 08:39 PM
|
---
A bunch of exit polls on Monday projected, as expected, an emphatic victory for the BJP-led alliance in Maharashtra and Haryana, which went to the polls on Monday.
In Maharashtra, the BJP-Shiv Sena alliance was projected to win between 192 and 243 seats in the 288-member Assembly. In Haryana, where the BJP is in a direct contest with the Congress, the ruling party was predicted to win 71-75 of the 90 seats.
If the results on October 24 prove the exit polls right, the BJP would have beaten anti-incumbency and earned a bigger mandate in both states than it did in 2014.
The party campaigned solely on the plank of Article 370 and the decision to strip Jammu and Kashmir of its special status while the Opposition talked of jobs, the faltering economy, farmers' problems and women's security.
The exit polls suggest that the Congress, the principal Opposition in both states, has not begun to recover from its decimation in the general election in May.
Both Maharashtra and Haryana saw a drop in voter turnout. In Haryana, 65 per cent votes had been polled by 6pm, compared with 71.8 per cent in 2014. In Maharashtra, the turnout at 6pm was 60.5 per cent, against 63.08 per cent in 2014.
However, poll officials said people were still queuing at 6pm, and the figures were expected to rise a little.
Seizures of cash, liquor, narcotics and precious metals were far higher than in previous elections. In Maharashtra, officials reported seizures worth Rs 156.9 crore, more than five times higher than in 2014. In Haryana, seizures worth Rs 24.17 crore were made, three times that in the last Assembly election.