She insisted on my transfer in June 2019 itself: Garg
Ex-finance boss finger at Nirmala
The former finance secretary cited frosty relations with the FM and Modi govt's loss of appetite for bold reforms in the second term for a premature retirement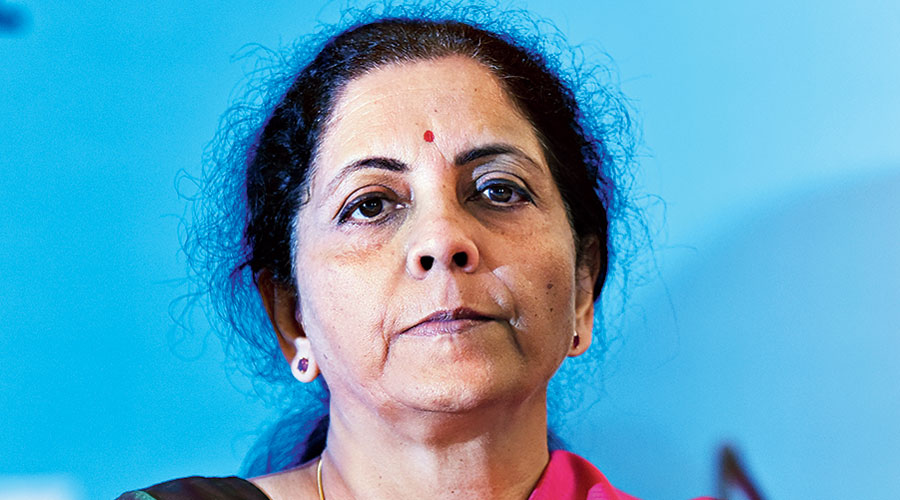 ---
---
Union finance minister Nirmala Sitharaman faces acute embarrassment after former finance secretary Subhash Chandra Garg lifted a veil of silence and accused the minister of forcing him out of the ministry in June 2019, which eventually prompted him to seek premature retirement from the IAS cadre a few months later.
"Mrs Sitharaman asked for and insisted on my transfer from the ministry of finance in June 2019 itself, within one month of her taking over as FM," Garg said in a blog while disclosing the reasons for his sudden and hurried exit from the bureaucracy exactly a year ago.
"She, for reasons not very clearly known to me, came with some pre-conceived notions about me. She did not seem to have confidence in me.… Very soon, not only had our personal relationship soured, but the official working relationship also became quite unproductive."
The former finance secretary was shifted to the power ministry where he stuck on for another three months, waiting for approvals to come through after he had filed for voluntary retirement a year before his superannuation.
Garg is not the only official who was rudely forced out of the finance ministry.
Former chief economic adviser Arvind Subramanian had resigned in June 2018 after repeated run-ins with stand-in finance minister Piyush Goyal at a time when Arun Jaitley was hospitalised.
Later the same year, former revenue secretary Hasmukh Adhia — a powerful bureaucrat who had overseen the goods and services tax regime — retired in November. He turned down a lucrative post-retirement assignment, a decision many attributed to pique at the brusque treatment he had received in his final months.
Like Adhia, Garg chose not to take up any assignment -- and said his one-year cooling period after his retirement had prepared him for a "life outside the government".
"I made it a point that I would stay away from the government completely during this period," he said.
The frosty relations with Sitharaman weren't the only reason Garg opted to seek premature retirement. The former finance secretary believed that the Narendra Modi government, in its second term, no longer had the appetite for bold reforms and had quickly lost sight of its "stated goal of building a $10-trillion-dollar economy by early 2030s".
That goal had been articulated in the interim budget of 2019-20 even though the Modi government had been keenly aware that the economy had started to slow down. Revenues were muted, capital investment was falling, public-sector banks were wrestling with the problem of mounting bad debts after the collapse of the ILFS, and the Make-in-India programme was getting nowhere.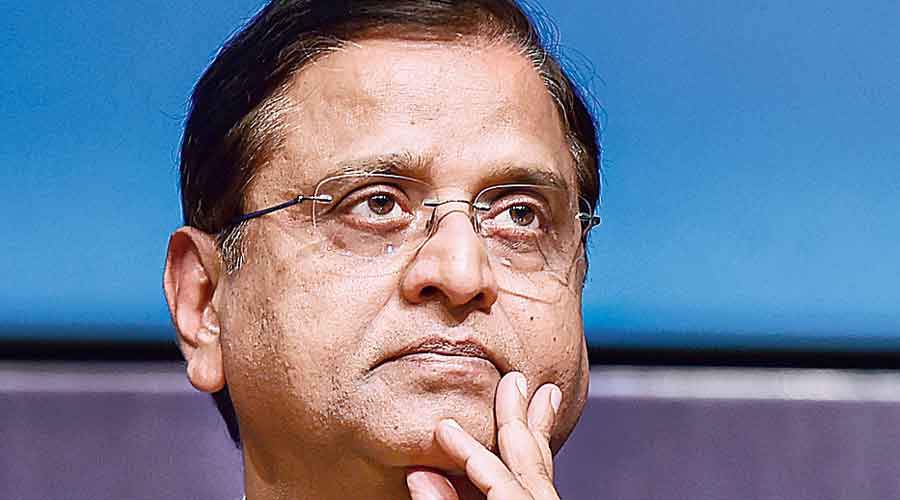 Reforms sidetracked
After Modi's massive mandate in May 2019, "the reform agenda and the investment plan for attaining the goal of $10-trillion economy articulated in the interim budget 2019-20... got side-tracked and was virtually forgotten," Garg says.
Instead, he says, the government turned populist. "As part of a 100 days programme, a number of announcements were made aimed to please specific constituencies. Reform agenda was acquiring tinge of being more short term and tinkering type. I had expected the government to take the requisite bold reforms in first six months. However, this did not seem to be the case," he writes.
"If there was no good opportunity to work on reform and building of $10 trillion dollar economy, there was no great fun in working in the government. This was the first major reason of my contemplating to leave the government."
Like most officials in the finance ministry during the first term of the Modi government, Garg has praise for Jaitley's style of functioning.
"Jaitley focused on broader policy issues. He left the running of the departments and implementation of policies to the secretaries. He genuinely encouraged contribution on major policy issues to come from the secretaries. He made the secretaries present the policy proposals to the Prime Minister's Office as well as to the media and the public. He was a very magnanimous and broadminded person," Garg says.
"Nirmala Sit(h)araman has a very different personality, knowledge endowment, skill-set and approach (on) economic policy issues and also for the officers working with her. It became quite apparent very early that working with her was going to be quite difficult and it might not be conducive to undertaking necessary reforms for the attainment of the objective of building a $10 trillion economy of India."
Fumbled response
Garg has also taken a side swipe at the Modi government for its fumbled response to the pandemic.
"There is a lot of cynicism presently about India's ability to become even a $5 trillion economy anytime soon. This is largely because of government taking the eye off the ball of economic growth and making a big self-goal by imposing world's most stringent lockdown in the entire country at a time when the virus was not present in more than 1 per cent of India," he says.
Garg said he had predicted a sharp contraction in the economy long before others had even considered such a possibility.
"I reached to the conclusion that Indian economy was in for a massive 10 per cent contraction in 2020-21. At that point of time, the government and RBI were reluctant to even speak about the likely impact of Covid-19 and lockdown on Indian economy. Most international institution or think tanks were projecting contraction to be around less than 5 per cent until June-July. By now, almost every institution, academic, multilateral or credit rating has come around to accept that India would witness a once in 100 years kind of contraction between 9-11 per cent," he writes.
"One day before the official announcement of GDP growth numbers for the first quarter, I gave out, quite unambiguously, my estimate of the contraction of Q1 GDP by 25 per cent. I felt vindicated next day when CSO announced contraction of 23.9 per cent."
But he remains optimistic and believes that "India can and will come back on the high growth path".
"I intend to work to help realise this goal over next 15 years. I would be quite a satisfied person if India is able to be a $10 trillion economy by the time I turn 75 in 2035," adds Garg, who is writing a book, tentatively titled State of Indian Economy 2020 and What Will It Take India to Build a $10 Trillion Economy.