Emission deadline alert for developed countries
The developing countries are using the climate summit negotiations to remind developed countries to fulfil their 2020 emissions targets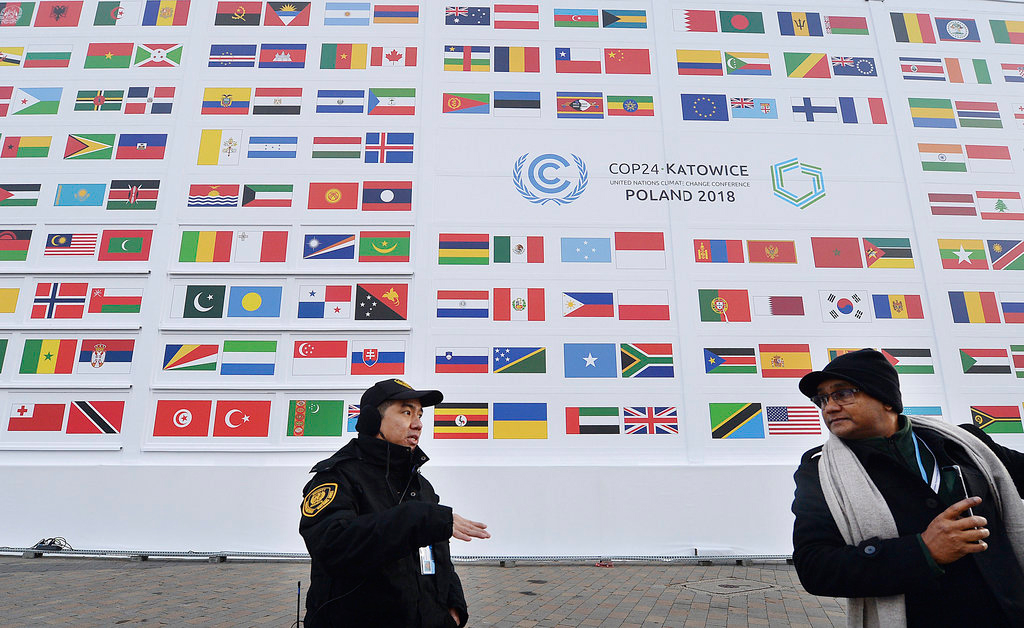 ---
---
The developed countries may collectively fall 40 per cent short of achieving their 2020 target for lowering their Earth-warming greenhouse gas emissions, the UN climate change agency said on Thursday, underscoring concerns iterated often by developing countries.

The UN Framework Convention for Climate Change (UNFCCC), in a report released at the climate summit in Poland, said emissions from developed countries are projected to decrease by 11 per cent from 1990 to 2020 if all planned climate actions are implemented, against the original 18 per cent target.
The report said developed countries emissions decreased by 13 per cent between 1990 and 2016, but are expected to increase by 1.9 per cent from 2016 to 2020.
"Developed countries are progressing towards their 2020 targets, but gaps remain," said a senior UNFCCC official at the release of the report.
Another report jointly released by 200 non-government organisations also highlighted the inadequate actions by developed countries, cautioning that the sum total of current emissions reduction targets will not cap average global temperature rise to 1.5 C.
The Intergovernmental Panel for Climate Change (IPCC) had earlier this year warned that crossing the 1.5 C threshold would have devastating impacts worldwide on humans and biodiversity.
The analysis shows that based on a fair-share analysis — which calculates the gross emissions of a country considering equal per capita emission globally — the United States has emitted about 22 per cent more since 1990 than what it promised to reduce under the 2015 Paris climate agreement.
The comparative gap between fair share and national pledges of European Union including United Kingdom is 13.2 per cent, Japan 16.7 per cent and Singapore 16.9 per cent. India's gap is not even one per cent.
"The report demonstrates that when poorest half of the world receives less than one-tenth of global total income and hence needs to be supported in its bid to reduce emissions," Brandon Wu of ActionAid USA told The Telegraph.
"The report bares open the duplicity of developed countries and complete lack of equity in emission reduction process. However the arithmetic may be a good starting point to calculate how much developed countries should financially support the developing countries" observed Sanjay Vashist of Climate Action Network, South Asia.
The developing countries are using the climate summit negotiations to remind developed countries to fulfil their 2020 emissions targets.
According to sources, during the negotiations on Wednesday, developing countries led by India, China, and Brazil expressed concerns over the pre-2020 gap of developed countries, in their emissions reductions and their pledges on finance.
Indian negotiators demanded that these gaps would have to be closed by developed countries and must be considered during the 2023 global stock-take process as mandated under the Paris Agreement.