Don't rewrite history: CPI Rajya Sabha MP's plea to PM on book
The five-volume Dictionary of Martyrs: India's Freedom Struggle 1857-1947 has references to heroes of the 1921 Malabar Rebellion whom the Sangh parivar considers as anti-Hindu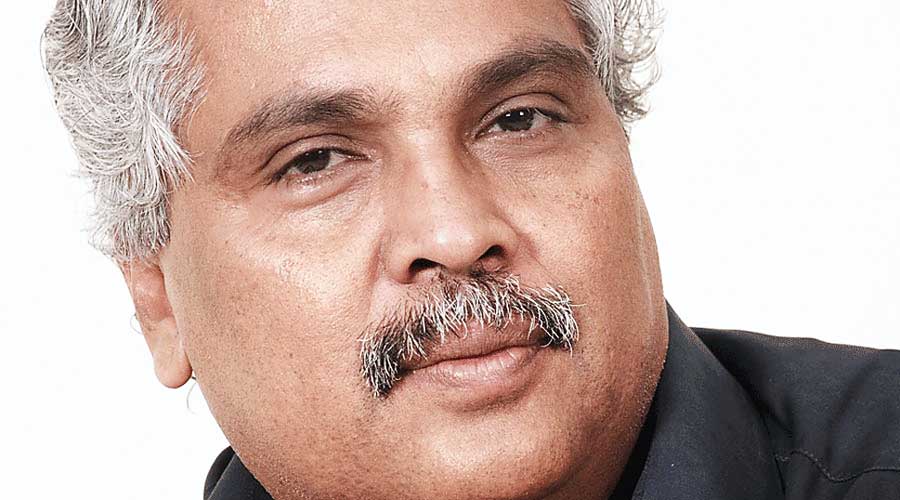 ---
---
CPI Rajya Sabha MP Binoy Viswam has urged the Prime Minister to scrap a committee set up by the Indian Council of Historical Research (ICHR) to review the entries in a book on freedom fighters that some Sangh outfits have sought a ban on.
The five-volume Dictionary of Martyrs: India's Freedom Struggle 1857-1947 has references to Variyamkunnath Kunjahamed Haji and Ali Musaliar, heroes of the 1921 Mapilla Rebellion or the Malabar Rebellion whom the Sangh parivar considers as anti-Hindu.
Many fear that the decision to form the committee to review the contents of the book, whose soft copy Prime Minister Narendra Modi released last year, is aimed at banning the compilation.
In a letter to Modi, CPI MP Viswam has described the formation of the committee as "another brazen attempt to rewrite the history of the Indian freedom struggle and discredit the contributions of freedom fighters who did not subscribe to the ideologies of the current ruling party".
According to Viswam, the review committee has been set up on the basis of a report submitted to the ICHR, which has commissioned the book along with the Union culture ministry, in 2016 by politically motivated individuals calling for the exclusion of communist and Muslim martyrs from it.
"The 2016 report incorrectly argues for the exclusion of Communist martyrs of the Punnapra-Vayalar-Karivelloor and Kavumbayi agitations as well as of Muslim freedom fighters who lost their lives in the Wagon Tragedy and the Malabar Rebellion," the MP from Kerala has pointed out.
Viswam said the contributions of these martyrs were widely recognised by the people of Kerala and were a source of inspiration for youths, adding that their death anniversaries were passionately commemorated across the state every year.
"These young men and women who laid down their lives to resist colonial rule were integral to India's struggle for Independence, and attempts to rewrite the history of India for petty political gains are condemned and will be resisted.
"I urge you to immediately intervene in this matter and suspend the review committee established by the ICHR. As the Prime Minister of India and a constitutional representative it is incumbent on you to prevent any attempts that seek to communalise our history and disturb the social fabric of the nation," Viswam wrote.
Viswam and the other Kerala MPs across party lines, barring the BJP, have decided to oppose the purported move to withdraw the book.
The Malabar Rebellion essentially began as an uprising against the British and the feudal system, but the history of this important event in India's freedom struggle is complex as many oppressive Hindu landlords, who had been aided by the colonial forces, were killed by the peasantry.